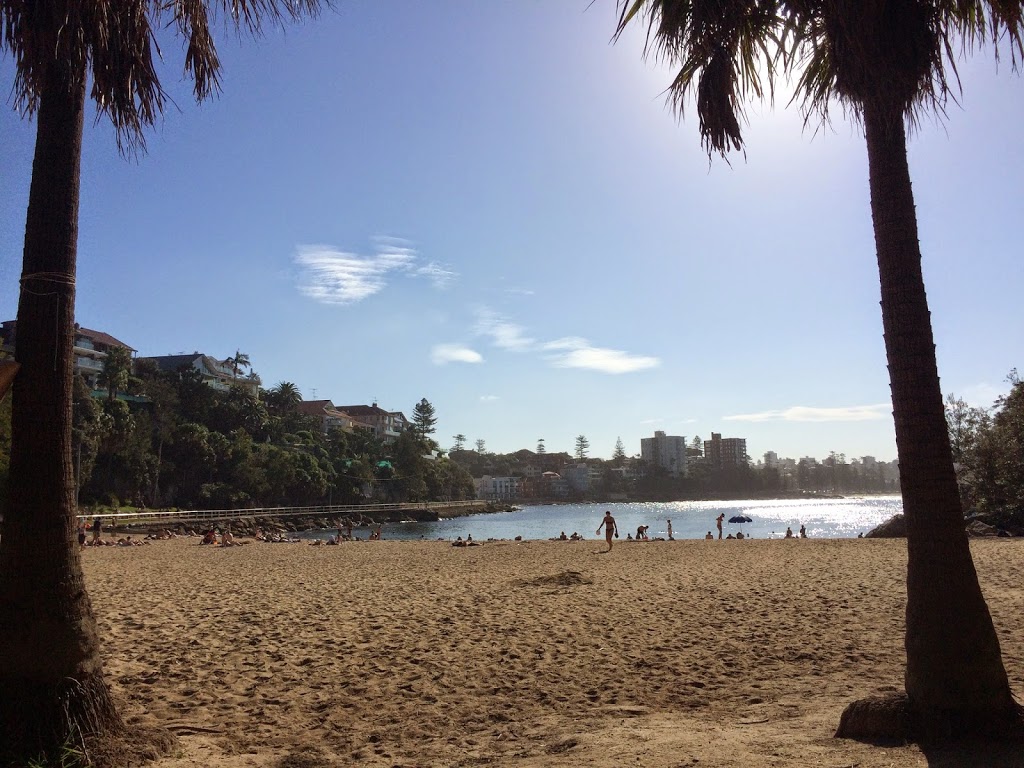 Shelly Beach, Manly
After walking 13 miles around Sydney the day before, we rose late, rubbed our eyes and inspected ourselves. This was our last full day in Oz and both of our internal batteries were dead. Even eating would have required some effort from our bodies and neither of them were up to that exercise.
The answer was to listen to a recommendation from our AirBnB host Tom. He advised us to make the small drive to Shelly Beach where the snorkelling was excellent. We were both re-energised at this thought. It's amazing what enthusiasm you can muster when certain activities are mentioned: for us, new adventures are the equivalent to an ice cream to a sulky child. This would be the first time we had snorkelled since our Barrier Reef experience. Tom and Celine also had all the equipment we would need and so, after a glorious brunch at a place called InSitu in Manly, we made our way to the secluded cove.
Having swum in stinger suits in Cairns it was great to bathe au naturelle (that is with swimming trunks on for those of you with filthy minds – ooh Matron) and we were soon both marvelling at the groups of round fish that twisted in the water allowing the sunlight to gleam on their silver scales. We both saw different types of round fish but one that stood out was a kind of long Rainbow trout with a green skin that had yellow stripes running along its body.
We stayed at Shelly beach for 5 hours, and as our bodies couldn't take any more heat found that we progressively moved our towels further and further into the shade with a sun that moves in a reverse direction to the UK!
That night, we enjoyed a 2 for 1 meal back at InSitu listening to a chap play the ukulele and planned our trip to the airport the following day.
The next morning we just had time to breakfast in a cafe on Manly sea front called Bluewater and watch the various standards of surfer topple into the waves before our own pre-travel preparation set in.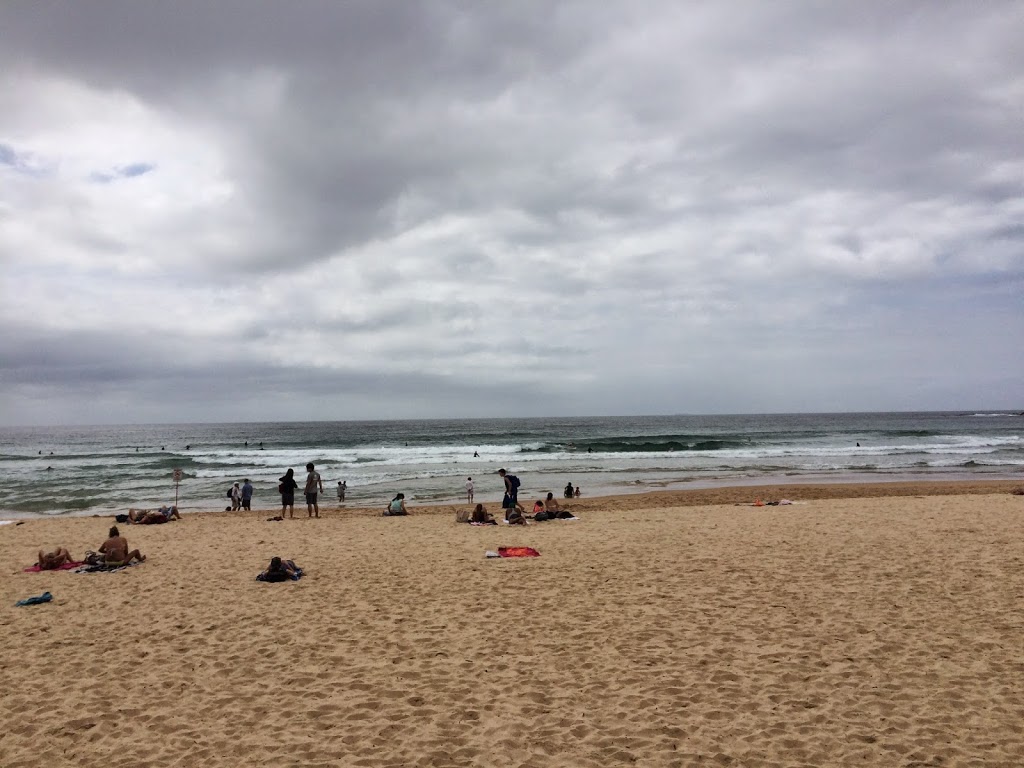 Manly Beach
Of all the activities we had enjoyed in Oz, surfing had somehow missed out. We asked Tom the night before whether we should have checked out Bondi Beach before we left and he said that Manly was cooler and less commercial. That was enough for us and as we headed to the airport we asked ourselves if New Zealand could come even close to Oz for its hospitality, scenery and weather. Australia, you've been an 'absolute beaut' and we really will miss you.
The flight to Auckland was mercifully short (only 2 hours and 20 minutes) as we had some lovely tail winds and we flew with Air New Zealand after believing we were back with Virgin Australia. After we cleared up that confusion (no dramas), we watched the welcome to New Zealand video as the plane positioned itself on the runway. The light-hearted theme was set around the characters from Lord Of the Rings with cameos from Peter Jackson and Elijah Wood. It was pretty much a safety video but it was easily the best and most entertaining of that mandatory safety briefing we have ever seen and sets up the atmosphere of the place we are so looking forward to see. Even the in-flight entertainment had a different flavour with the option to buy films using your credit card on the screen provided. These were up-to-date films and although they offered some choices that were longer than the flight time, I guess that this just becomes a personal choice. Virgin Australia, take note, this was a much better experience than our Cairns to Melbourne flight!
As we made land in New Zealand and the light was all but gone, we could still see the marked change in coastline and hills surrounding the mainland. 13 hours ahead of the UK now and still loving every minute of it!