For 'The Wall'
"We are going north of The Wall," I announced to Michelle once the trip to the Karpaz Peninsula was booked with our good friends, George and Dottie.
"Well, not quite," she replied, raising her eyes to the heavens as she could see that I was clearly still being influenced by all things 'Game of Thrones.' "It's just North Cyprus!"
"Yeh, but it's like a Wall," I offered, in my very best Jon Snow accent. "There are wildlings over there, GIANTS and men with icy blue eyes that will not yield. We may not return."
She nodded. It had been 7 years since our last hop across the border and we were both very excited that, finally, we were going to visit the very end of the island known as the Panhandle where there is an ancient monastery.
We knew nothing then….
On an unusually cold day in Cyprus on February 18th, 2008, we made our first pilgrimage across the divide into Famagusta. Facing the inscrutable faces of the border police, we paid the absurd crossing charge and made our first foray into a land occupied by Turks and Turkish Cypriots. I remember feeling nervous. Southern Cyprus was in the EU and Turkey had yet to pass the qualifying criteria, and being illegal occupants in the north of the island wasn't helping their cause. What were these people like? Would they be just like the Greek Cypriots or have a completely different view of life? How would they greet the English, because, let's face it, the whole of Europe takes great delight in giving us nil point in Eurovision every year? Once the conqueror of nations, the foremost global power, the British Empire now constitutes a small group of countries.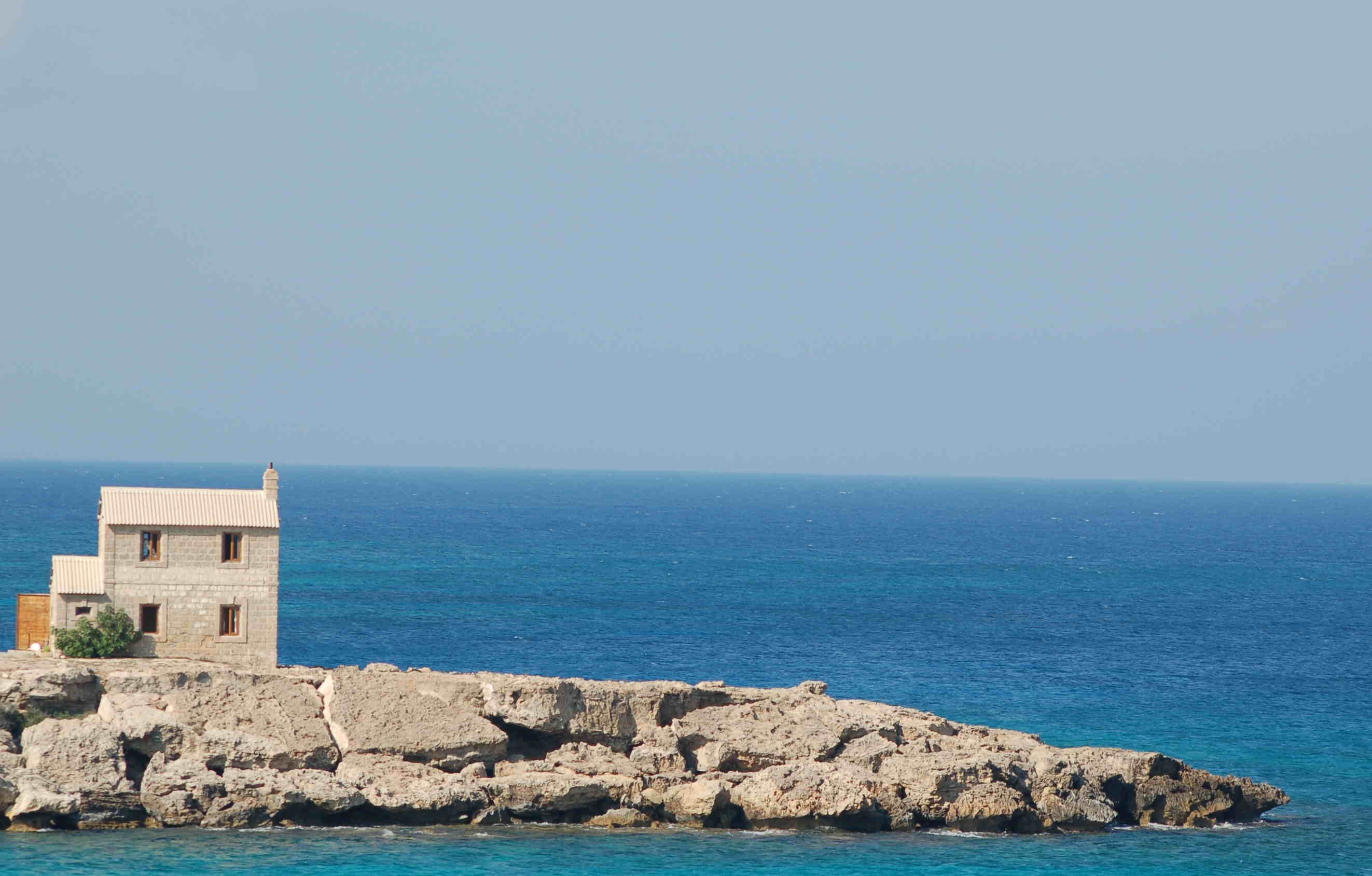 We learned a lot that day. The way that Famagusta beach itself had been fenced off with cartoon army sentry signs saying 'Forbidden, Do Not Enter' scattered along the torn black tarpaulins; the complete ban of any photographs of the forbidden town (but I did sneak a few); the huge intimidating mosque's and garish Casino's: it was clear then that money had been spent to further represent the superior resources of the Turkish Government.
Winter was coming
7 years on, a world recession later and everyone has felt the pinch both north and south, and, on this trip, it felt like the mother had let her child go to fend for itself. There are now many similarities between the two cultures: the half built complexes, abandoned shopping malls and broken facades a mirror of the financial crisis endured in the south. It is like seeing the political fallout of an earthquake with smaller countries like Cyprus at its epicentre. And yet, in both places we see strength, determination and a wisdom that comes through struggles that many of us Johnny Foreigner's fail to appreciate.
I am the shield that guards the realms of men
The border now is a different beast. Sure, it looks the same but the looks of mistrust (which let's face it exist at every border control) have softened to polite questions about destinations and cargo. An excellent step forward is the new allowance of vehicles rented in the south to cross the border for a small charge. We learned that this is not yet a two-way street: cars rented in the Turkish half are still not permitted to cross. One other very important point to note which drivers from the UK will know only too well is the proliferation of Gatso speed cameras, coloured grey. The Police also set up checkpoints in various places, so even though you may get passed by a lunatic breaking the speed limit three times over, don't feel tempted to keep up with them! You never know what is around the corner.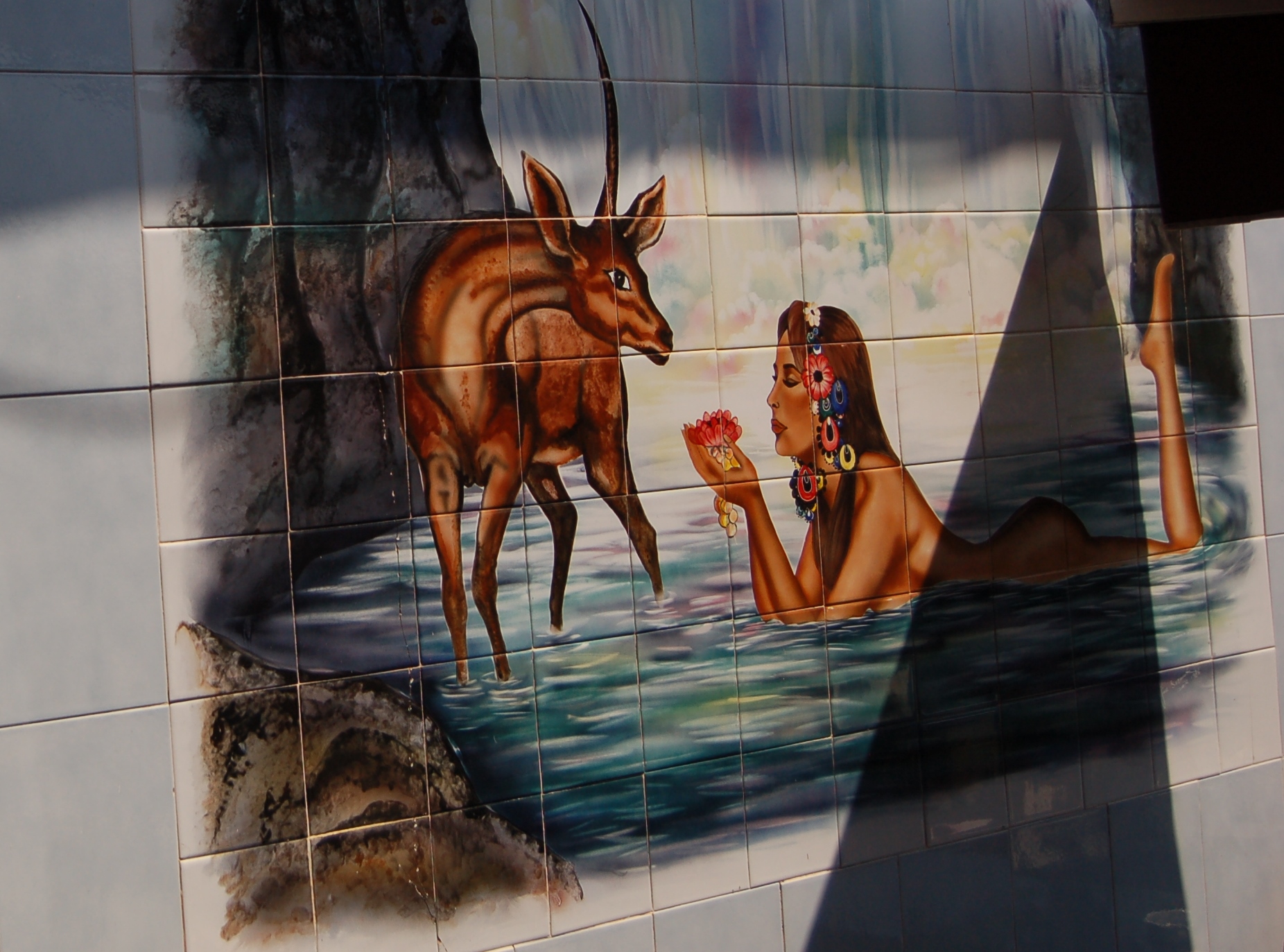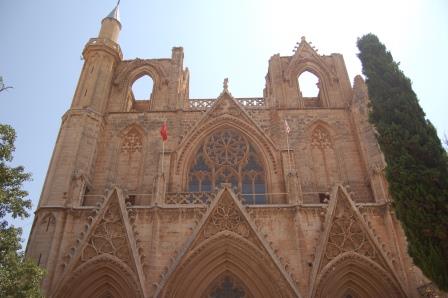 The North remembers
Our first stop was in Famagusta itself, but this time we did not visit the town centre. We headed for St Nicholas Cathedral, a symbol of Cyprus' struggles over the years. Built to emulate the cathedral in Rhiems, France, this has been fought over many times and is now a converted mosque. Business's here are nicely established drawing the tourists in with their imaginative stalls and hopeful faces. There are a large selection of cafe's and restaurants and we made for one called Peteks, a superb recommendation from our friends. Inside, we were treated to a cooling fountain and some refreshments to help us on our way. There were some lovely nods to the past with beautiful paintings, ornate statues and even an old gramophone record: it was a little like an antique/restaurant shop, perhaps akin to themed establishments like the Hard Rock Cafe and Planet Hollywood. Next door, it's sister store was alive with pastries, sweets and Turkish Delight coupled with another nod to the past with costumes, artifacts and pictures dating back more than a century.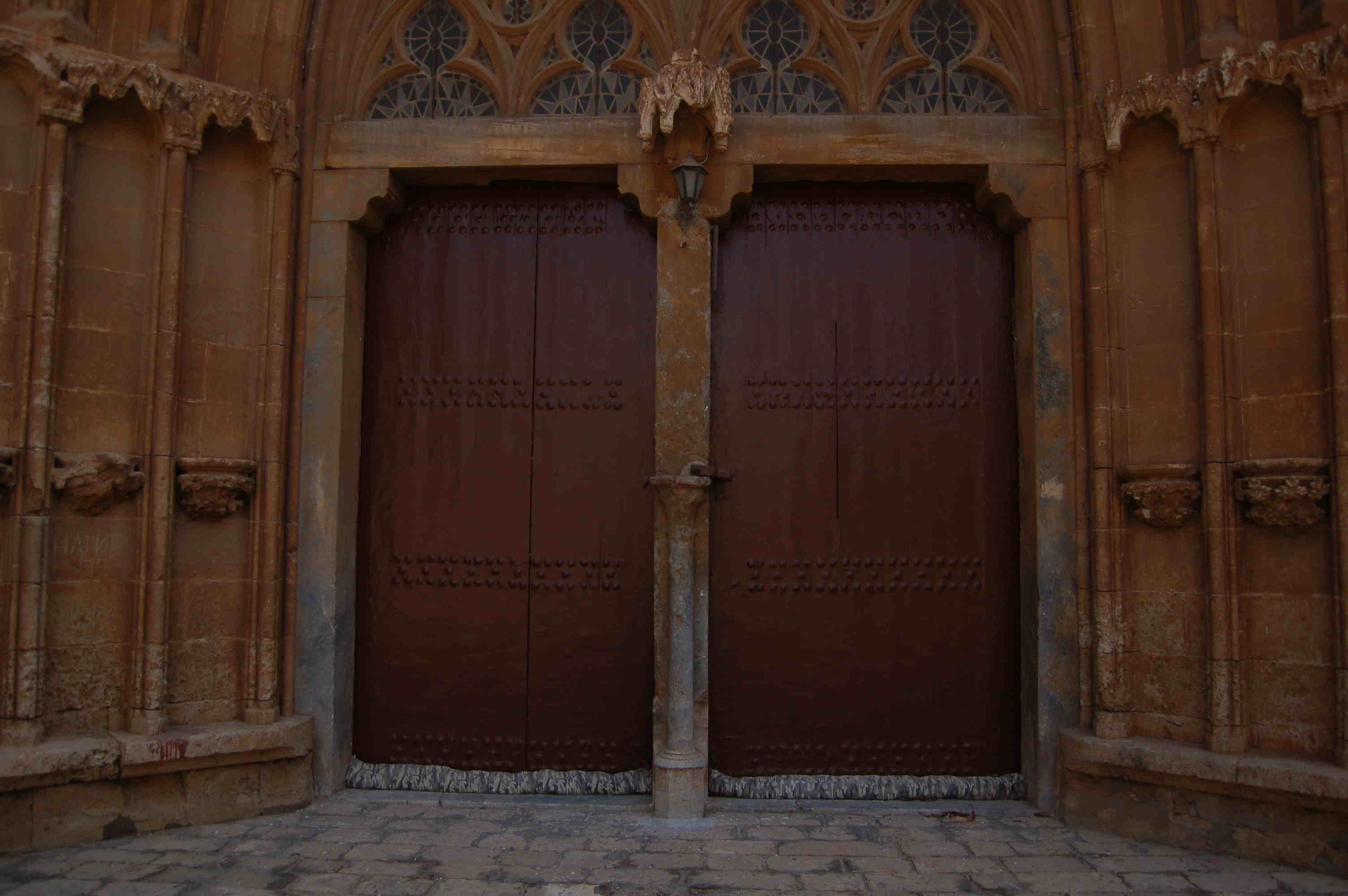 The King's road
The road to the very end of this land takes over 2 hours to reach and along the way there are all kinds of places that are a cameraman's dream, but we could not stop at every place of interest so we reserved them for another trip. Besides it is important to conserve some energy on this journey for a special lunch, evening meal and potential late night.
The roads in the north are very smooth, and also empty; we were surprised how empty. Even the villages seemed to be asleep in the midday sun as we passed through; there was a complete absence of life, or maybe they just liked to hide in the shade. If this was Britain there would be people sitting outside in the burning heat trying to sell their wares. Here, they understand the limits we have as humans; the sun is respected.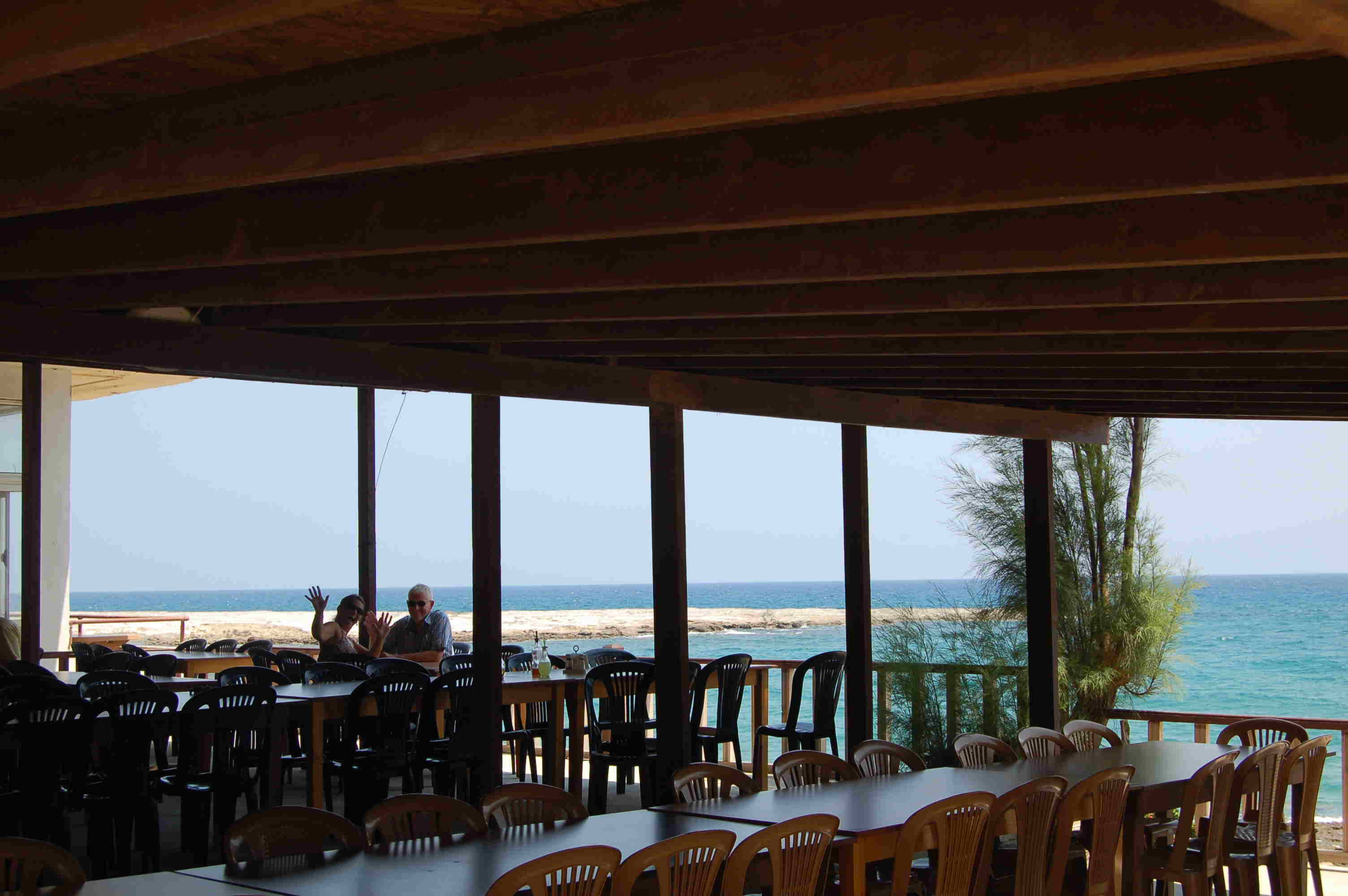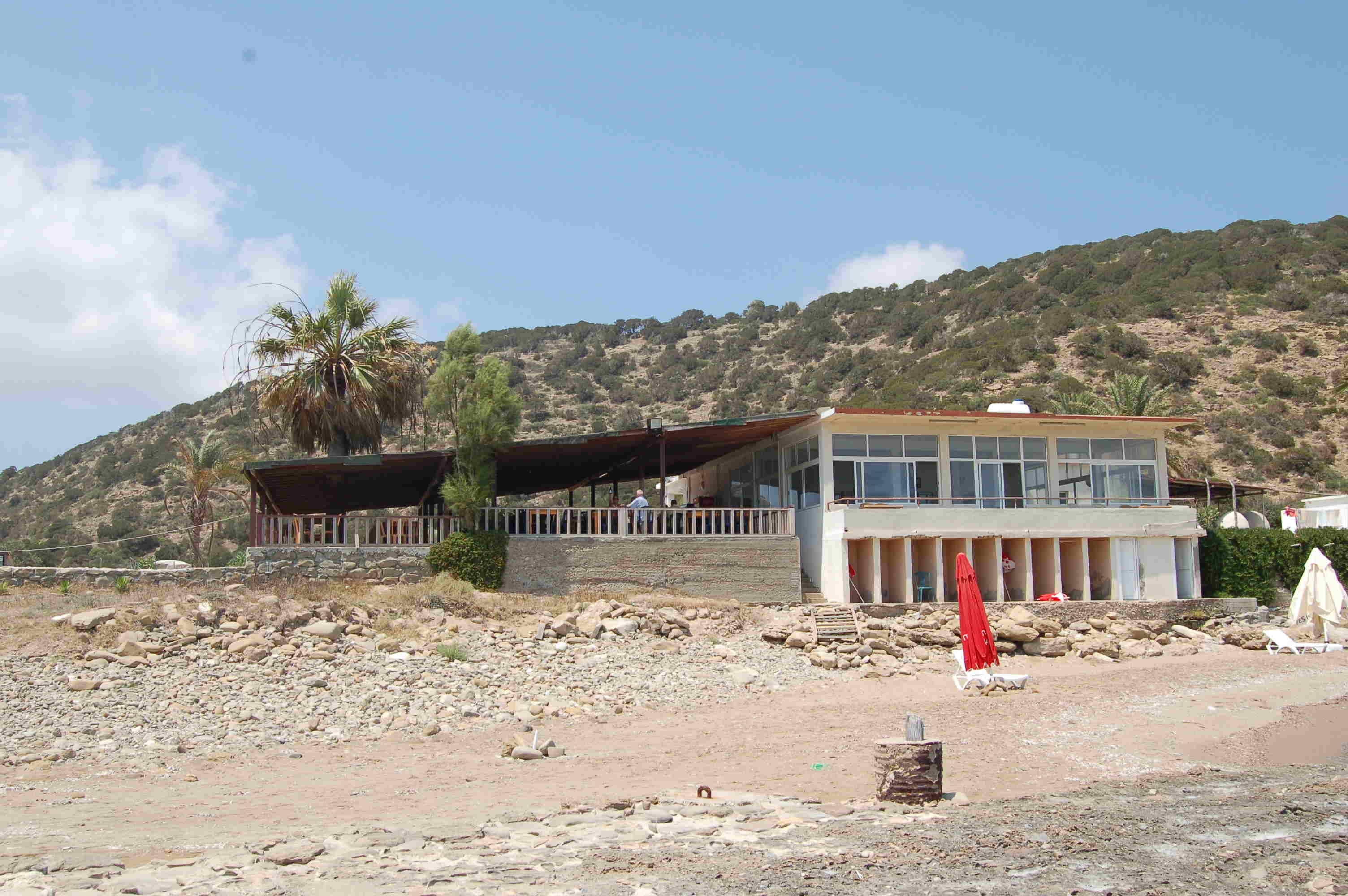 Why ask for the truth when you close your ears to it?
Now, the next place we arrived is a must stop on the way to the Monastery. It is called the "Sea Front Beach Restaurant" and is beyond Dipkarpaz on the coastal road. It is co-owned by two men called Nikos and Zafer.
We were greeted by Zafer who cooked us all an incredible lunch consisting of various fish and kebab style dishes, while we inhaled massive gulps of sea air. North Cyprus holidays do not get any better than this.
Calm as still water
We drove past Big Sand Beach (where we were going to stay) as we wanted to see the Donkey Sanctuary and monastery. The latter was being renovated so we carried on a little further to a cove where there were more beach bungalows similar to the ones we were due to stay in. This bay was stunning and the photographs make a valiant attempt to do justice to it. From here, we could see the 2 smaller islands with the Turkish flags on that are beyond the tip of the Panhandle. The surface is now track and should only be driven on in a 4×4 so we returned to the Apostolos Andreas monastery (named after St Andrew) to see how close we could get. Unfortunately for us, renovations were in full swing and a wide fence kept us well clear of being able to see inside.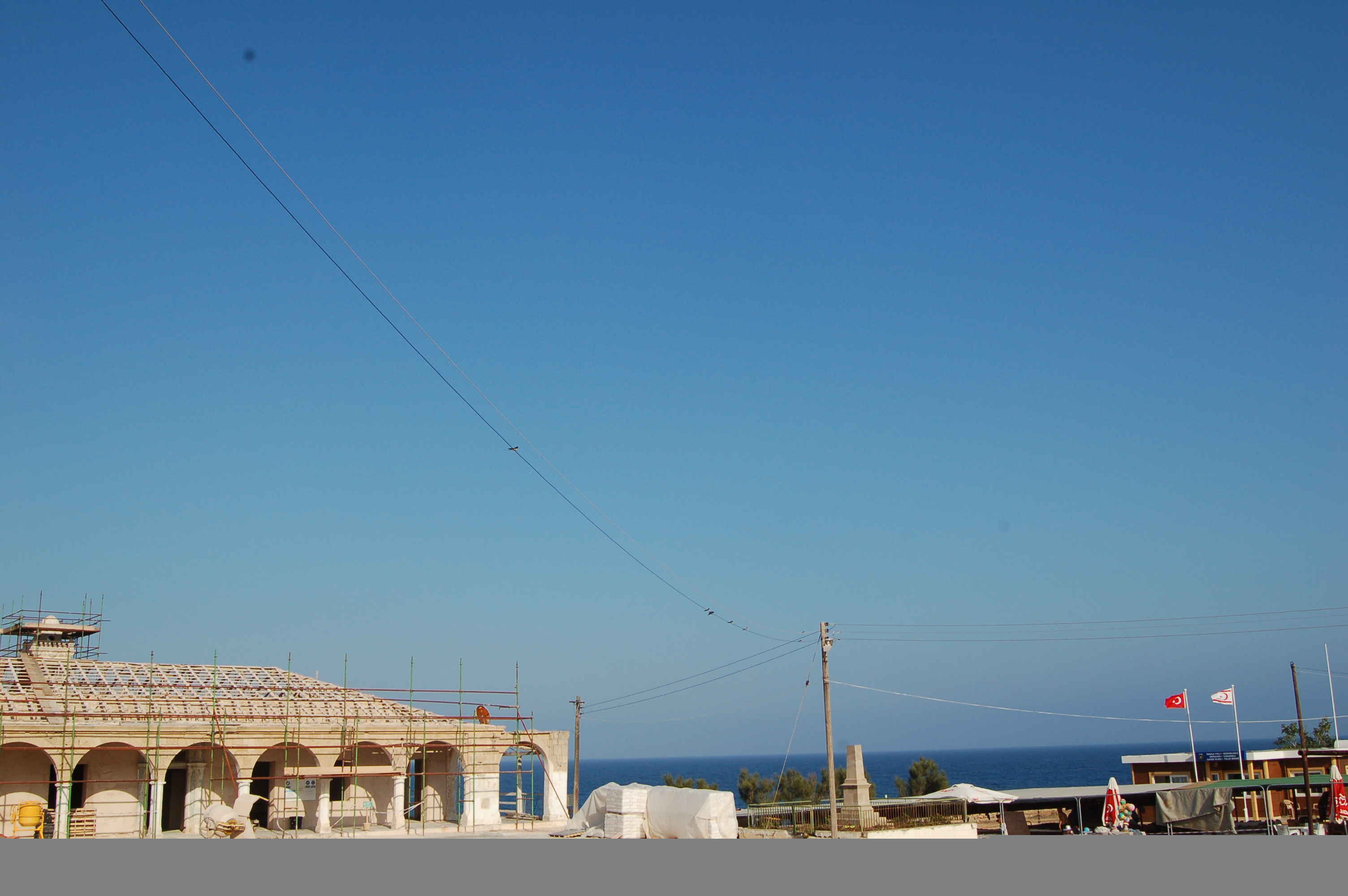 Apparently, this was the place where a ship carrying St Andrew had crashed against the rocks. He used his staff to create a spring and used the restorative powers of the water to return the sight of his captain who was blind in one eye. A chapel was built nearer the shore and those who make a pilgrimage here stop to collect the healing water. Like so many tourist destinations vendors take the trouble to open stalls selling fridge magnets, bracelets, towels and other trinkets. We were then introduced to the local donkeys wandering the area who decided to play kiss chase with us.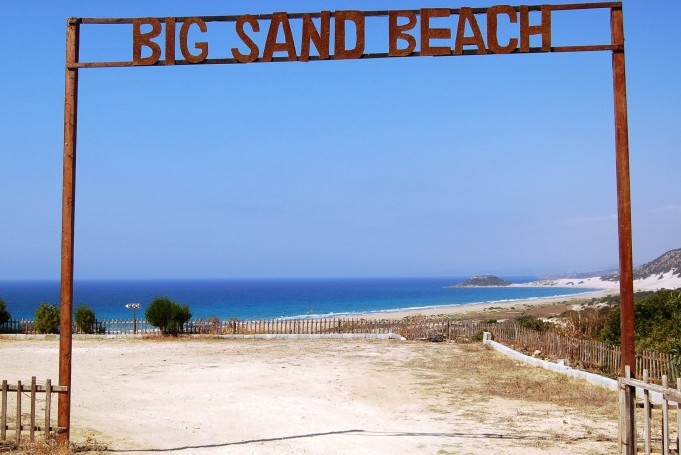 Once you've accepted your flaws no one can use them against you
Big Sand Beach is aptly named and the entrance reminded me of the High Chaparral. From the hillside restaurant there is an amazing vista, a huge sandy expanse with the clean aqua blue waters of the Mediterranean washing up the shore. We met Hakan, the owner, who treated us like long lost friends and showed us to the Bungalows we were staying in for 65 Euros a night including dinner and breakfast. They were clean and simple, with a wash room as opposed to bathroom. They were not air conditioned and did not supply fans but that did not make the stay any less enjoyable, because when all the lights were switched off at midnight, the stars shone (almost) as bright as when we saw them in New Zealand at the Mt John Observatory. This was a very special moment as we were reminded of the beauty of the Milky Way but knew that we could not see the Magellan galaxies that can only be seen in the southern hemisphere; if only we understood the differences more. We also missed a trick that night as the turtles reportedly make their trips up the beach to bury their eggs and we missed this special event. It has inspired us to return in September though to become members of the Night's Watch!

A Feast for Crows
Having toured Australia and New Zealand earlier this year, we were fortunate enough to see many wonderful beaches; the vast expanse of Warratah beach near Wilsons Promontory, Victoria; the whitest sand in the world at Hyams Beach in New South Wales, and the exciting vibrancy of Cottesloe Beach just outside Perth, WA.
If the criteria for a top beach is seclusion, clear blue water and clean facilities then the Golden Sand Beach has 2 out of 3. It is not the cleanest of beaches as there is sporadic litter that may taint your visit, but you should not let it put you off as the majority of the sand certainly lives up to its golden tag.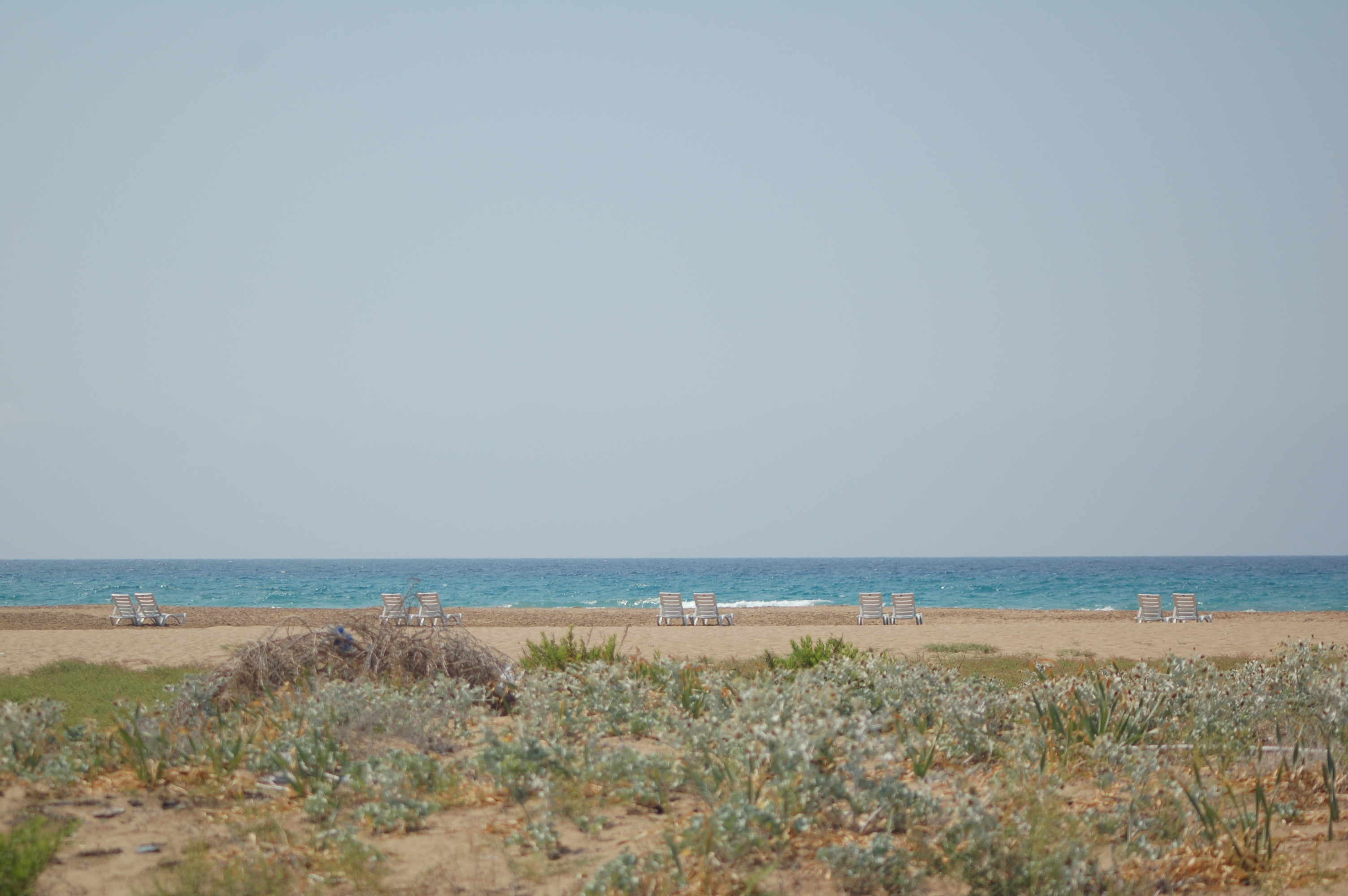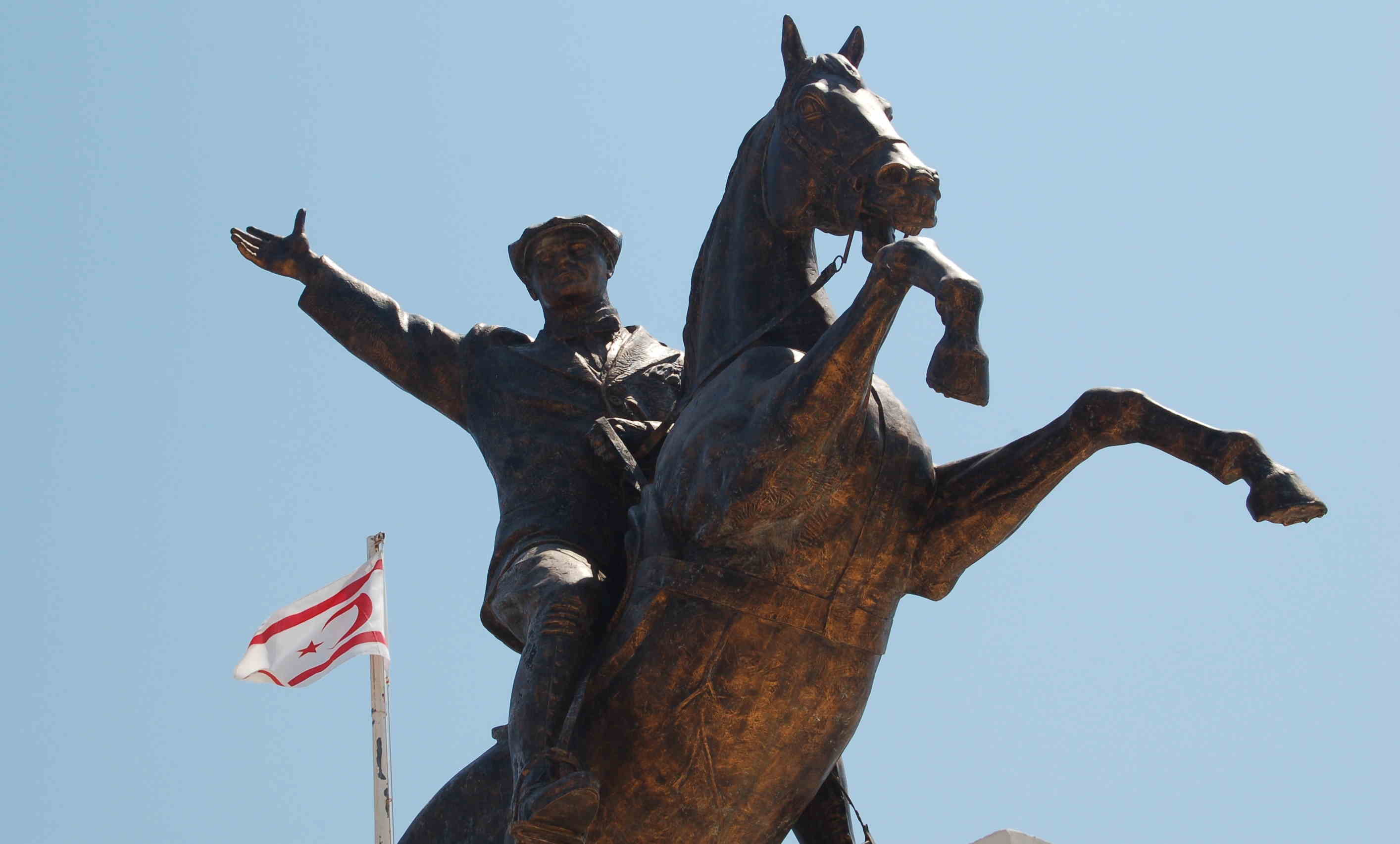 The man who passes the sentence should swing the sword
Dipkarpaz is the anamoly on the island. Like many places it has a Greek name (Rizokarpaso) and its current Turkish name. It is the place where a greek community became stranded during the 1974 occupation. Many left but some still remain, constantly reminded of that black time for the community by the statue of a mounted Mufasa Kemal Ataturk saluting all visitors while his horse rears up as if he is about to leave. Known as the Father of the Turks, I wonder what he would have made of all the monuments built in his honour scattered both in Turkey and in Cyprus. In Dipkarpaz, it is an oversized memorial for a small village, an incongruous salute to the first president of Turkey that would not be out of place in a city that has a square like Istanbul. As we drove away, I couldn't help thinking that it was more than a salute to a man who never lost a battle in any conflict for his country, it was another statement of superiority; but since then I have further questioned this thought. Ataturk stood for peace; he was a man that tried to unify his country, there is even a statue of him in Washington DC, and Winston Churchill proclaimed, when Ataturk passed, that not only was he a loss for Turkey, he was a loss for Europe.
Power resides where man believe it resides.
The Karpaz marina felt like it had only been open a week. There were a handful of moored boats and barely the sign of a person. The dock itself was lined with palm trees and had a few shops and restaurants flanking the concourse.
There was a fresh looking bar called Hemingways, which was almost empty plus an exclusive beach club where guests can pay 12 Turkish Lira for the day to enjoy the inflatables on the water, sunbeds, brollies and use the rest of the facilities. To us, this was another untapped resort; a place waiting for the punters to arrive; a tree with ripe fruit.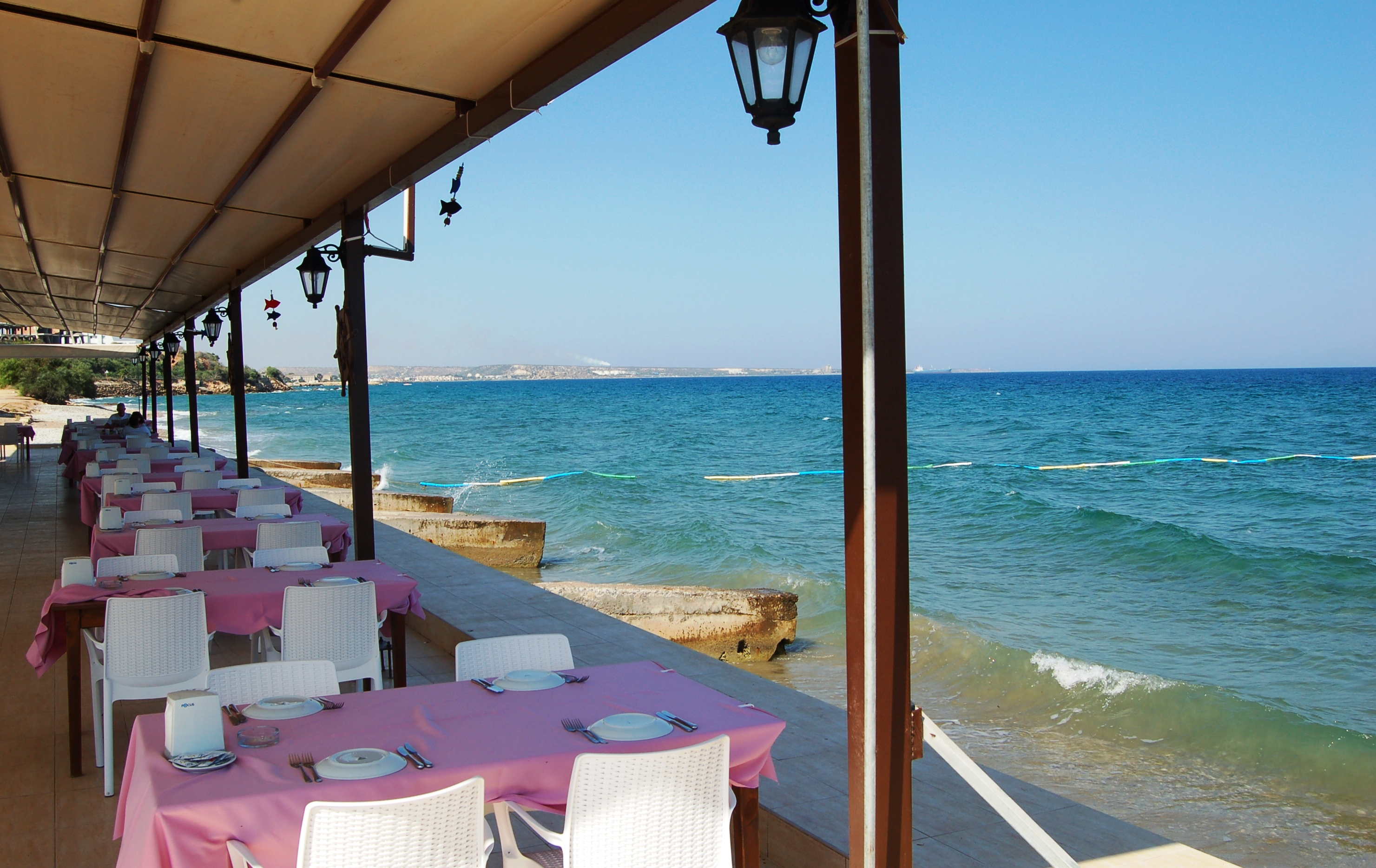 Kings Landing
Bogaz (pronounced BO-AS; population 157) is a sleepy little coastal town on route back to Famagusta, and was our destination for a mid afternoon dinner at a restaurant called Kiyi, which sits opposite the Exotic Hotel. Kiyi is a restaurant that almost floats on the sea.
The lapping waves were a constant companion during our meal and they bought a very nice cooling breeze to relieve our overheated bodies. Coupled with a large jug of Sangria and a Piña Colada, we were refreshed enough for the last leg of our journey back through the outskirts of the effervescent ghost town (is that an oxymoron) and home to Paralimni to be greeted by our own direwolf, Taz!