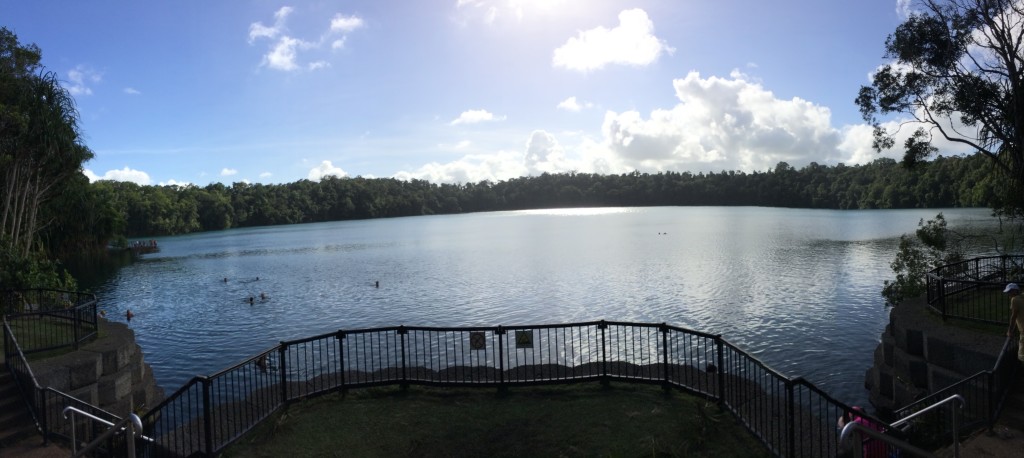 The beaches in Cairns are some of the most beautiful places in the world, but you do have to swim at your own risk with the threat of Irukandji Boxed jellyfish, normal jellyfish, sharks and of course saltwater crocodiles. In many resorts even with an area cordoned off for swimming, the feeling is just not the same.
So what are your options then? Cairns is a hot place and you would like to cool down.
No, problem.
Take a drive to
Lake Eacham Tourist Park
just over 1 hour from the city centre.
Here, the water welcomes you in. There is no taste of the sea or the fear that nature will poison or eat you. Instead there is just a fresh and invigorating water that beats any swim anywhere!
There are easy steps into the water and your body is soon cooling down in the clear crater lake which is 65 metres deep.
Not too busy either!
Enjoy.
[mappress mapid="11″]