Facts about Penguins – Penguins Love Australia
In our boundless search for nature during our trip to Australia we bumped into a number of different birds, but nothing like the Little Blue Penguin. There were two places that we visited and both had the conservation of the bird's domain at the heart of their involvement with these little beauties, but had a slightly different approach to how you could see them.
Penguin Island – take a sedate stroll and then attend the Penguin Feeding.
One of the earliest stops on our visit to Western Australia was the combination of seeing wild dolphins, seals and Little Blue Penguins on the Rockingham Wild Encounters tour. At the heart of this informative and well organised trip is the importance that all the species environments are maintained and not altered by our human need to interfere with the way nature has shaped the coastline. By confining man to specially made boardwalks on Penguin Island, birds like the penguin flourish and feel confident in fishing for and raising their young.

Tourists love to get up and close and personal with these birds and the way Penguin Island and Penguin Parade handle this is both different but successful.
Penguin Island can only be visited during the day and the chances of bumping into one of our little friends in broad daylight around the island is remote. Penguins fish for most of the day bringing home food for their babies and will not return to their homes until dusk when there is less chance they can be caught by a bird of prey.
However, the island caters for both young and old that would like to see a penguin up close with penguin feeds a couple of times a day. In a small amphitheatre, those birds that are unable to fish are hand fed by a qualified handler who introduces you to all the characters including the model for the penguin island website who just happens to be the oldest, slowest but cutest bird of them all.
As the island closes to the public at 5p.m. each day, (with last return ferry from the island at 4.30 p.m.) when the birds return they are not seen by the public which is the Penguin Parade's unique selling point.
Penguin Parade
The Penguin Parade is not a line up of criminal penguins that need to be identified and arrested nor is it a symmetrical marching band of birds that have been trained for tourist amusement.
It is a nightly event on Phillip Island, south of Melbourne, Victoria where the penguins return to their homes from the sea.
Now, I should remind you before making the trip to Philip Island that the Penguins do not appear until dusk which was 8.30 p.m. when we visited, but believe me the trip to the end of the island where they surface is an unforgettable experience.
Try not to book your excursion though during the Chinese New Year as this can be very crowded and even though the hosts of the conservation reserve attempt to control flash photography many of the visitors simply do not listen, are unable to understand or refuse to comply.
PENGUINS ARE A VERY TIMID BIRD AND CAN EASILY EXPEL THEIR CATCH WHEN FRIGHTENED so for once it is important to stow away that camera tempting though it is to try and take a sneaky shot. If you do there is a strong chance the babies won't be fed.
As the birds emerge from the sea you can see the tentativeness in every waddle they make up the beach. Some are braver than others but they all pass wherever you are sitting and head up into the dunes.
In another clever move the conservationists have built a boardwalk right next to where the birds walk to their nests. The sand is softly lit as the birds make the long journey back home and you can be only a couple of feet away from one of natures most beautiful creatures.
The cost for Penguin Parade is around 25 dollars per Adult but there are various V.I.P options should you want a more personal experience of the birds.
Ways to save money on your visit to Penguin Island
Scoopon saved us almost 40 Dollars on the price of the Rockingham Wild Encounters ticket and was well worth a quick search, however if you do not wish to see the dolphins or other bird life then a regular ferry runs to and from the island throughout the day with the last boat returning at 4.30 p.m. at a much cheaper cost.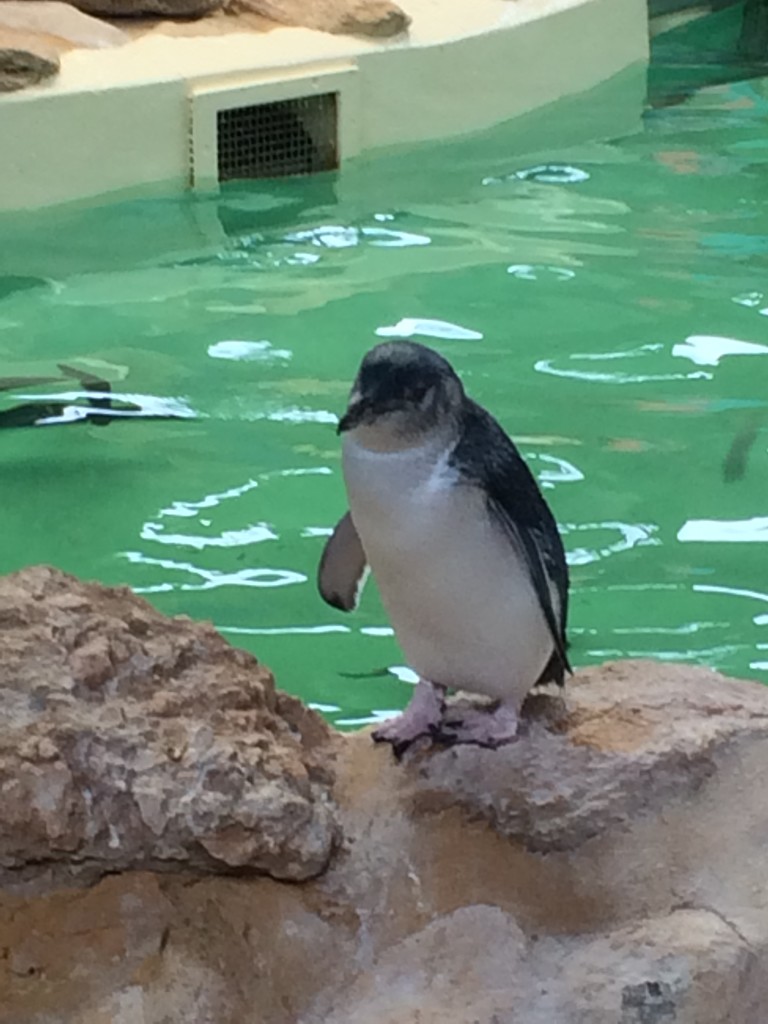 Where is Penguin Island?
Penguin Island is 1 hour south of Perth in Rockingham, Western Australia.
[mappress mapid="1″]
Where can I see the Penguin Parade?
Penguin Parade is 2 hours south of Melbourne on Phillip Island, Victoria
[mappress mapid="2″]
Are they both worth the trip
Absolutely! Penguin Island allows you see the penguins being fed while Penguin Parade feels like you have a front row seat to a nature program.
Summary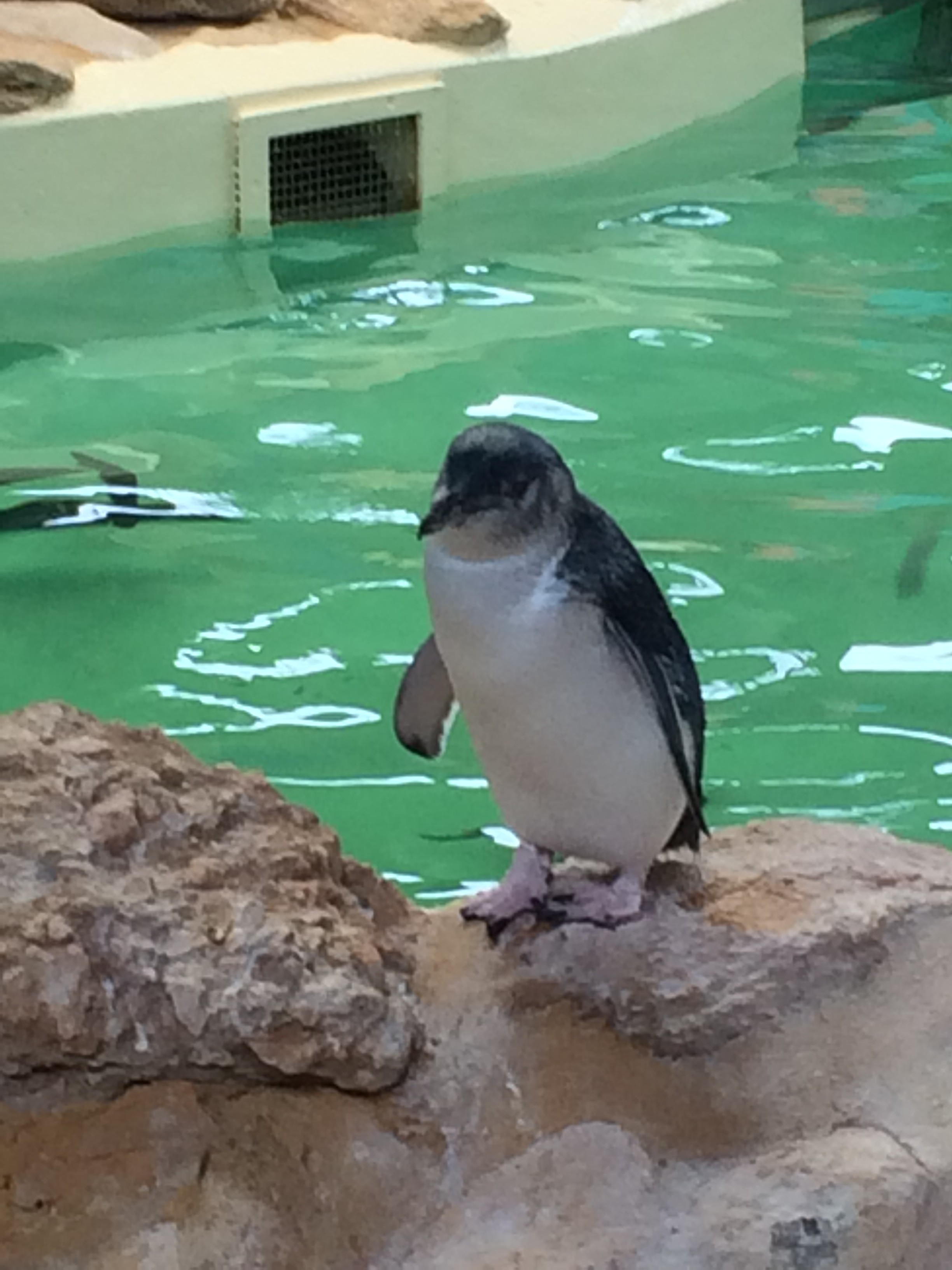 Article Name
Learn facts about Penguins at Penguin Parade and Penguin Island
Description
Penguins are a very popular bird to see when visiting Australia but should you visit Penguin Island or the Penguin Parade, or both? Whichever you choose, you will learn facts about Penguins.
Author