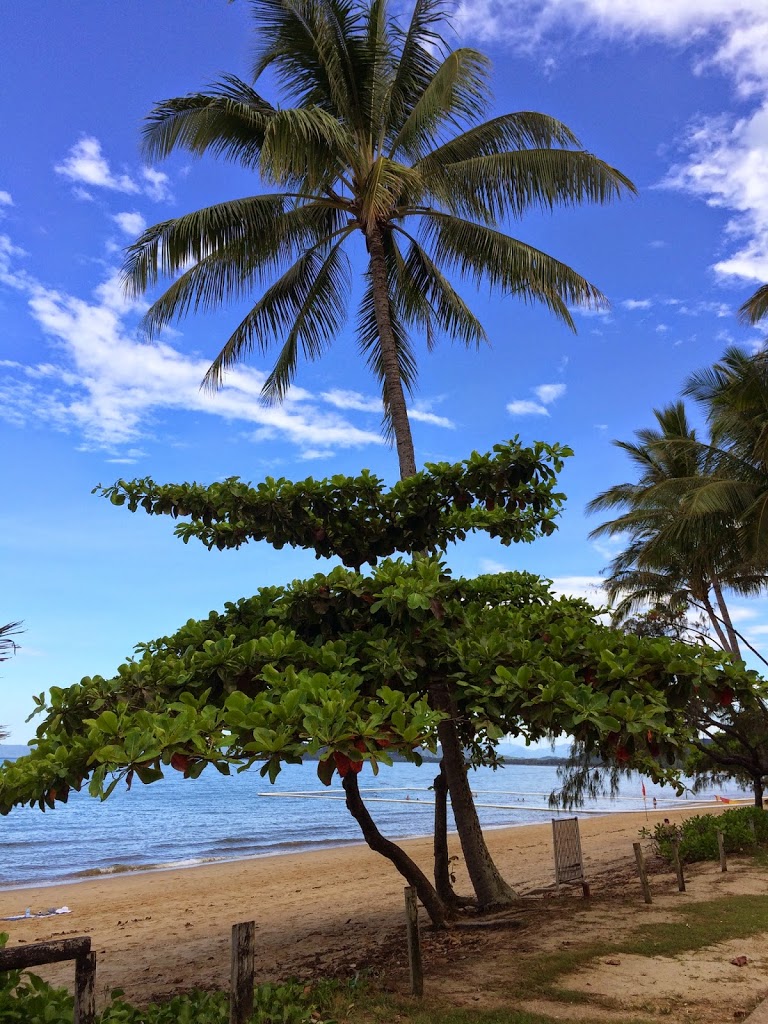 Best place to to ponder the world!
So many memories packed into one week! Frightened at the beginning, seasoned safari experts by the end! Ok, that's a bit of an exaggeration but  this place was such a contrast to Perth and Dubai, I wasn't sure we would take to it!
Our last full day involved the Barron Gorge and a place called Crystal Cascades. Barron Gorge was a quick stop and I'll let the pictures do the talking here,
and then a 20 minute drive to Crystal Cascades which meant that we bumped into humans at one of the more touristy spots. Having scaled the mighty Behana, Crystal was very gentle, and so, what was supposed to be a nice swimming experience was just an OK one. So often on this leg of our journey we had the roads to ourselves, as if civilisation had been wiped out and we were the last ones left! God help mankind if that was the case. Many tourists stay local and having hired the car we enjoyed our own private exclusive, experience. Of all the places we swam, Lake Eacham was the best and Behana Gorge the cleanest. With people comes dirt and the cascades could do with being flushed for a while. That said, we had a decent enough dip.
There was one last treat in store for us though: Palm Cove. Al fresco cafe dining and shops on the esplanade, places to sit and stare at the sea, a jetty to fish and of course, a place to walk the dog! Palm Cove is one of those places that tourists book into and don't do anything else for two weeks. Kewarra Beach, just a mile down the road is an untamed cousin whilst Palm Cove is its upmarket relative: groomed and manicured. I wonder how we would have viewed Cairns if we had stayed there!
We sat in a bar on another humid evening and enjoyed One Fifty Lashes beer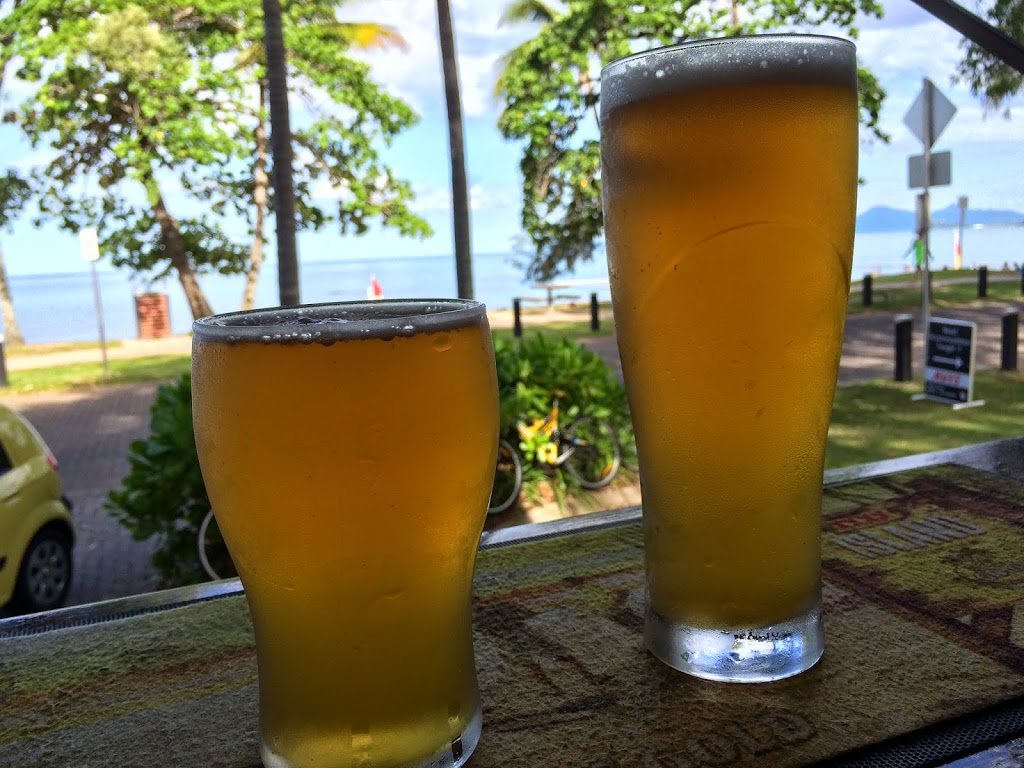 You know you want one!
watching the tourists swimming in the enclosure as dusk calmed the wind and the put the sun to sleep for the night. We then picked up a take away Pizza eating it on the beach under a palm tree. We wanted that moment to be frozen but our suitcases needed packing, we were leaving town next morning.
In the week we stayed here, we didn't come across the fabled box Jellyfish or Crocs outside of Hartleys Croc Adventure but this was still an unforgettable assault on the senses; the Reef is like being immersed into God's fish tank, the Cape tribulation tropical rainforest his greenhouse, all guarded and marshalled by all the beautiful creatures he created.
The flight from Cairns to Melbourne with Virgin Australia the following day should have been easy compared to the Midnight Horror or the Dubai to Perth but apart from seeing the reef from the air and some amazing cloud formations and rainbows from above it was an experience we are trying to blot from our minds.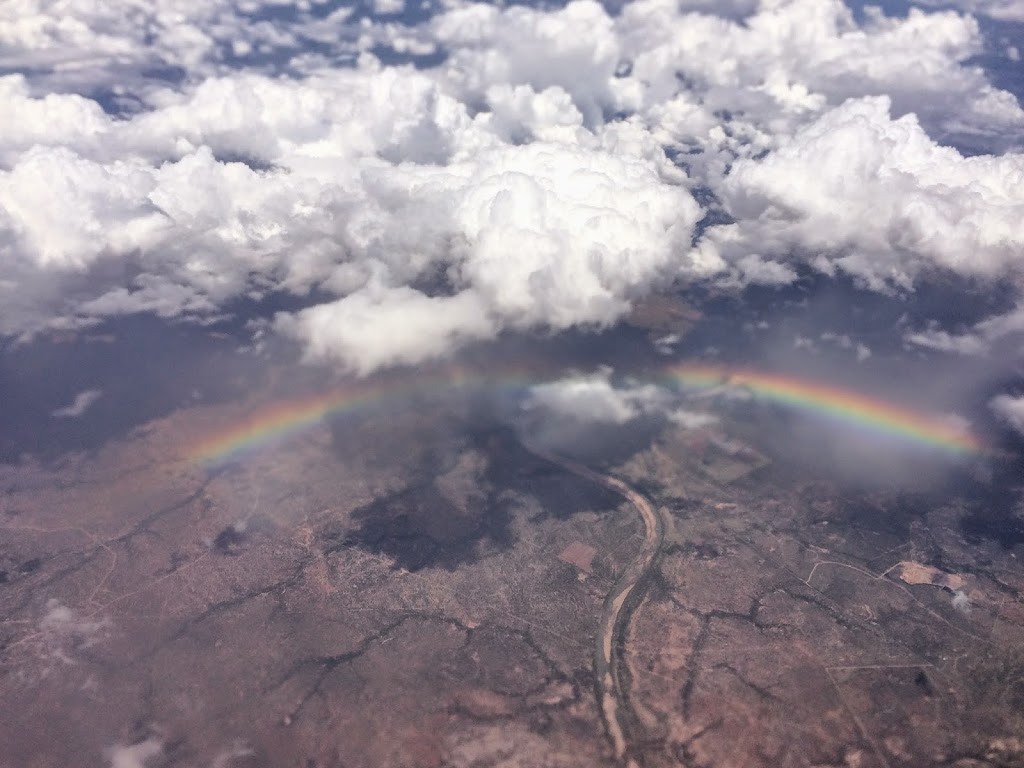 2 babies crying, one to our left and one behind us. We had Dolby surround sound on screaming, crying and tantrums for over 3 hours! We also surmised that Virgin Australia might be a more upmarket experience after Jetstar: it wasn't. In fact, on reflection Mr Bransons mob were less than expected, but our next experience may be better? The flight was delayed, and whether it was at the airport, or on the flight itself, they just didn't recover. We met a young man from the Netherlands, Sams age, who was travelling on his gap year to Auckland and had a connecting flight from Melbourne and as we were delayed even getting a gate (in Virgins own area of the airport) when we landed, it seemed Lady Luck just wasn't on his side.
Touch Down, Melbourne, the Great Ocean drive to Sydney stretching ahead of us over the next seven days with new locations each day spread over 1200km: in Cairns we drove that distance to see everything. What else would we discover and could the city and the surrounding area compete with Perth and Cairns? It had some tough competition.