The Green Lookout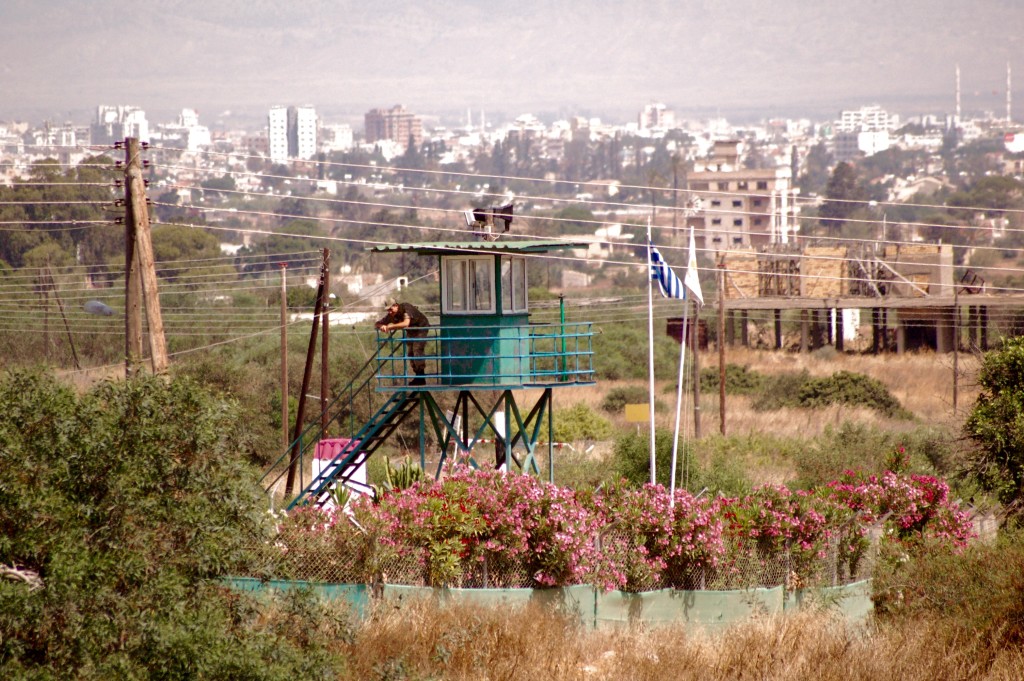 The land between the official viewing point of Famagusta in Dherynia and the UN Border Control is filled with wild poisonous (if ingested) purple oleander flowers that grow all over Cyprus and last for the whole summer. Beneath our position and covered by a huge tree to our right is a painted sign that says NO MANS LAND. If it was written in red it would look like a dying man's last efforts to send the world a message.
In the car park we are warned by the signage not to record video or take photographs from where we are standing, as if we are collecting secret evidence of an empty field or abandoned building. It is like the embarassing scar you cover up under your clothes.
Inside the museum, the visitor book is filled with a mixture of hope and ignorance: it is a war fought in writing. There is a pre-dominance of British sentiment with words like 'Go home Turks' and 'Remove the border to north Cyprus, permanently.'
A video is played for us showing a happy, thriving Famagusta in the 70's before the invasion; before the once peaceful island wrote another chapter in a history filled with invading forces. And then, there it is, the part that all Brits recognise, an abandoned bank in the high street called 'Barclays'. At the end of the presentation there is a plea for the European Union to take the action from the approved resolution (550) from 1984.
Back down the road in Kapparis at the eastern most point of south Cyprus, a printed sign says 'Closed Forever': a message without hope countered by the most recent news from the Cyprus Mail revealing how the two opposing leaders continue to impress those politicians outside the country with their forward thinking negotiations.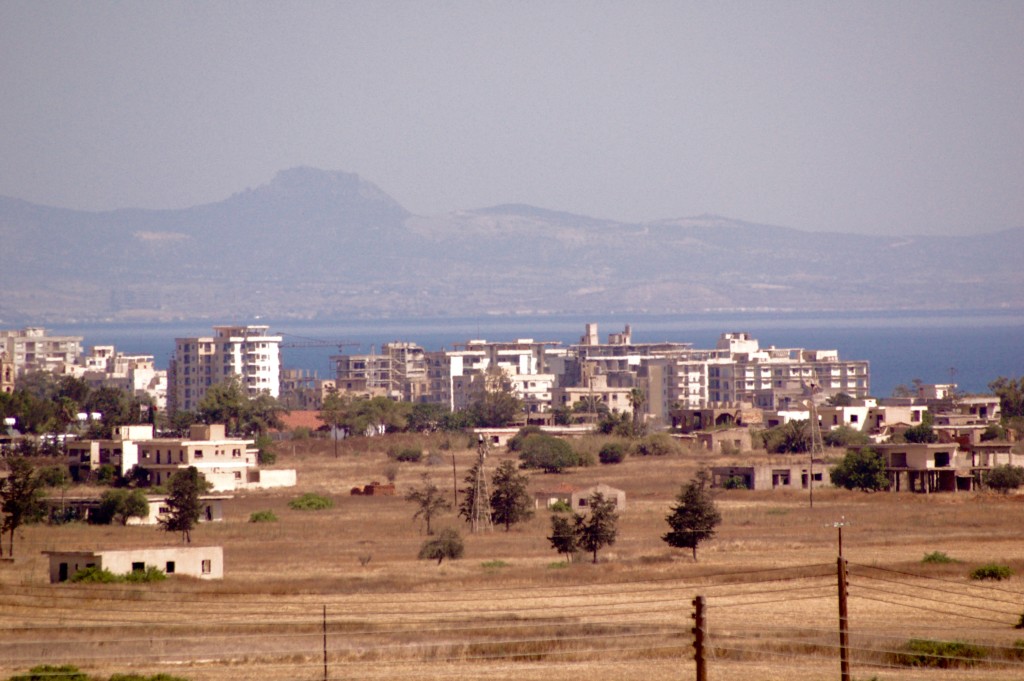 Back at the border, you can see the ruins of the hotels and their continued disintegration; feel the ache of 40 years, two familial generations still burdened by the sacrifices of their ancestors.
Summary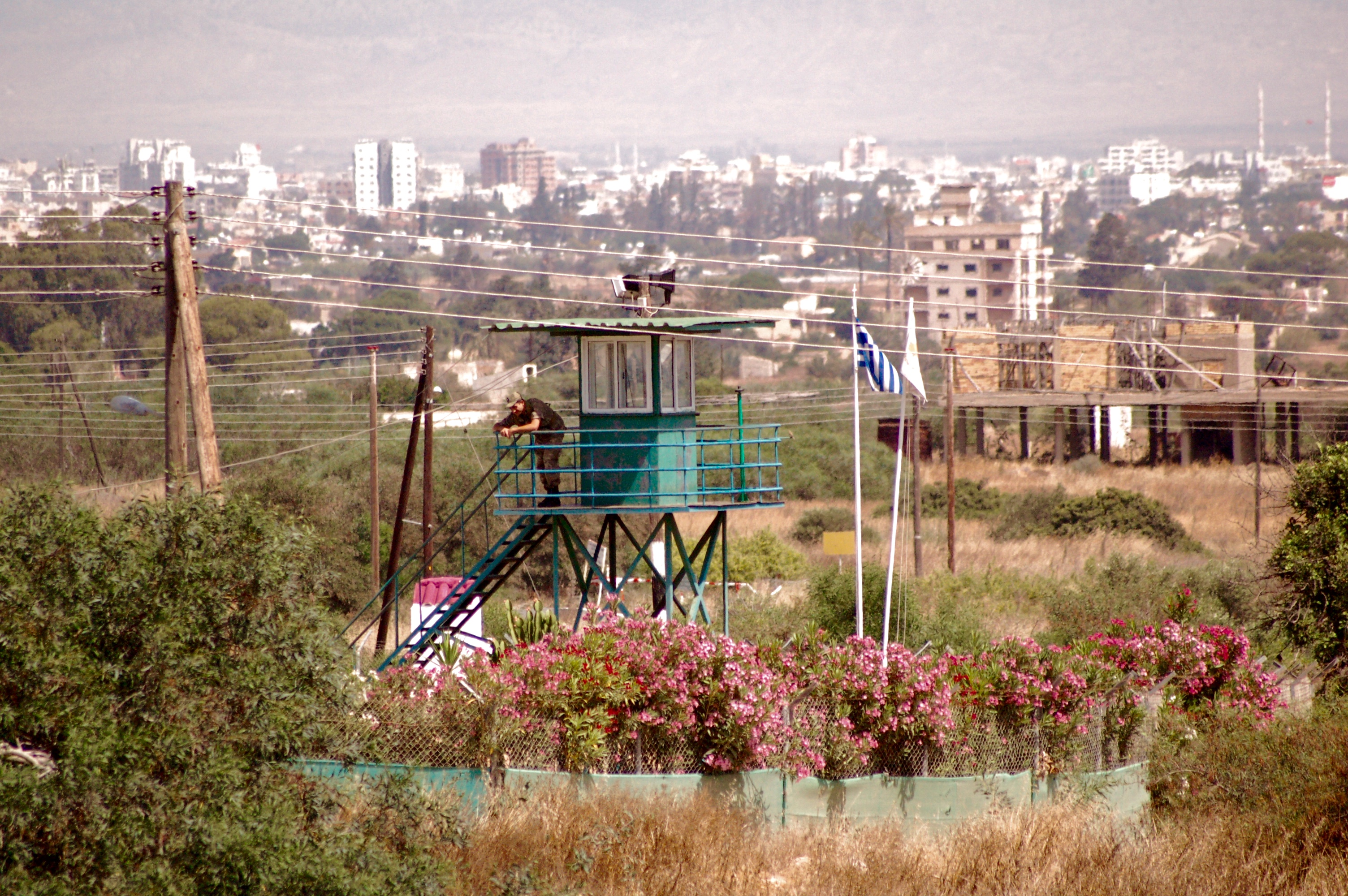 Article Name
The North Cyprus Border post at Famagusta
Description
The North Cyprus border posts show the signs of a still divided country; but action is now speaking louder than words.
Author