International Miniature Schnauzer Jet Setter outsells Chris Brown and Snoop Dogg!
The two above artists may be coming to Ayia Napa this summer but you cannot beat the broad appeal of the Miniature Schnauzer. On Sunday, he was out impressing the ladies at the Caves, near Napa, yet again.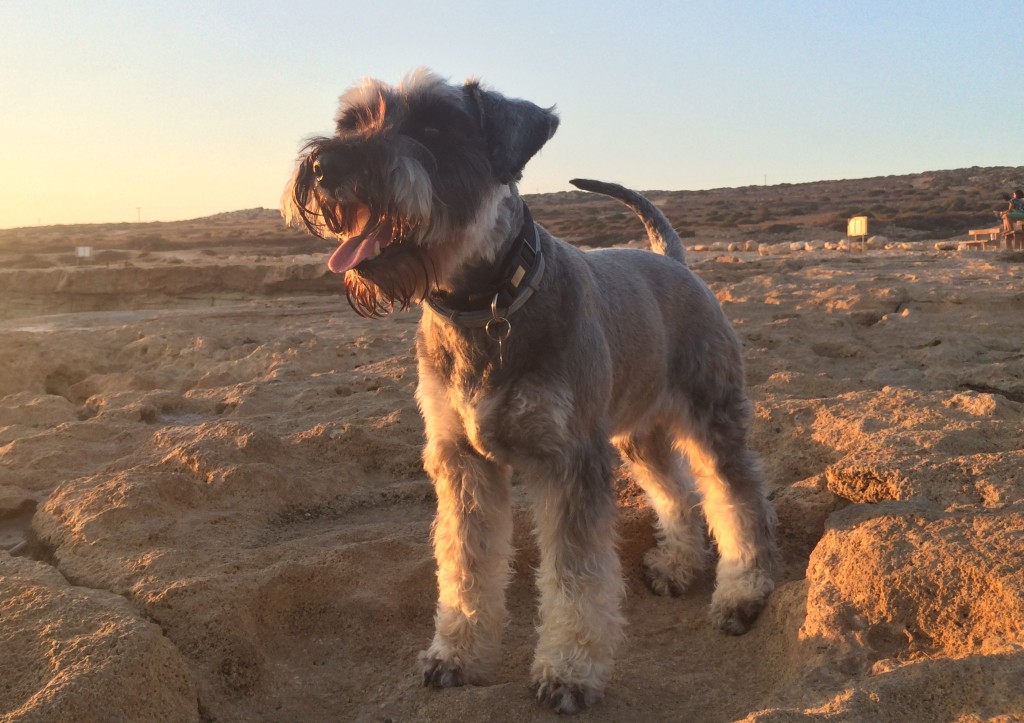 Travelling with a pet can be expensive and worrying but ultimately, just like their adult counterparts, they adapt. Many airlines charge at least £700 to transport your pet so you have to think very carefully whether
(a) you want to put them through the trauma,
(b) you want the expense,
But what do you do? Abandon them? We believe that our miniature schnauzer, Taz, has settled here and particularly loves the balconies at the house we have rented where he can see all the other hounds in the area plus watch the pussycats pass by!
What a life, Eh?