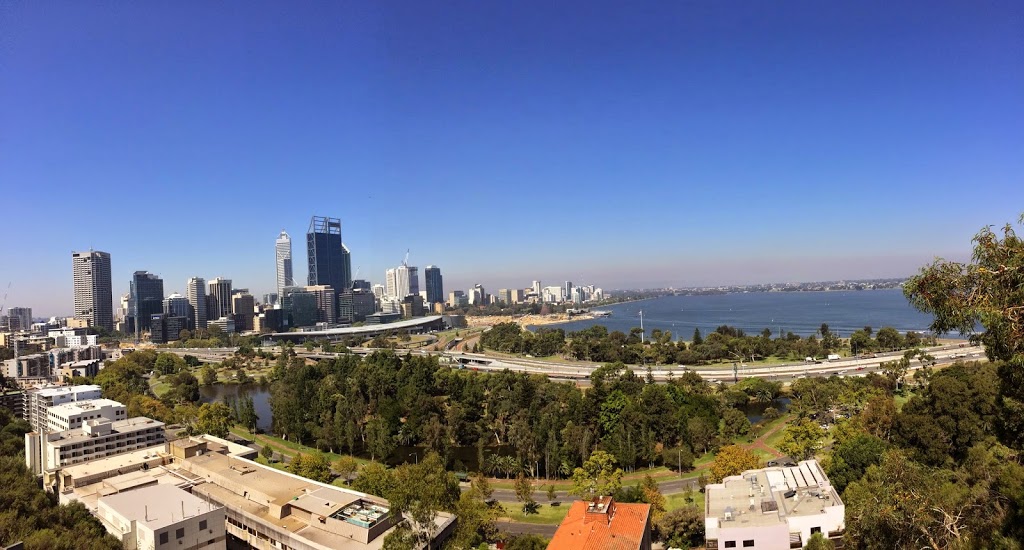 Perth
In my last blog I talked about comparisons and even though I've tried to avoid them it is impossible to do so. Perth has just blown away all the competition with its outstanding harbour and beautiful city skyline.From high above the city in Kings Park, the view across the bay is just spectacular and an absolute must if you ever visit this land.
Driving here is nowhere near the lottery it is in Cyprus. Speed limits are adhered to and to date I haven't encountered anyone that is a frustrated F1 wannabe like our good friend Mr Hamilton from Dubai, who is sitting somewhere having a night out at our expense (well, an extra beer) lol.
We picked up Chuggaboom 4 today and at the end of all this journey there will be the magnificent 7! Stay tuned for all the wondrous vehicles we will hire.
Chuggaboom 4
This one is green with an orange sticker along the top. Do you remember the Howard and Hilda stickers on the old Capri Ghia's? Well ours says FREMANTLE CAR HIRE on it except some of the letters are missing. They should have just written Boycee and Marlene on ours (Google 'Marlene', Michelle is a dead ringer – I am so dead) and had done with it! The bonus is that we can always find it in any parking lot.
The other part we liked was all of the memorials and in Kings Park there are some very special ones. Before I name a few of them I will tell you that this park beats Central Park in New York by a distance and also size. Anyway, back to the memorials.There's the eternal flame and state memorial which was built to honour all the service men and woman from Australia who gave their lives in the wars. As you sit back against the oval brickwork and look through the flame you can hear your own voices echoing against the monument.
After we visited Kings Park via the Hop on Hop Off bus, we headed for Cottesloe Beach. So many people have recommended this to us that it was a must. It did not disappoint. We dived into Rollers (Bobbas) for those experienced swimmer dudes (like me) that crashed in past the breakwater and sat on grass banks watching the sunset disappear; all this topped off with a nice cool beer. It was perfect. And something all self respecting Englishman love, free parking. There's also a drive through off license, for all those people we know that like a drop of the amber nectar! Strewth! We rounded off this special day with Fish and Chips on Coogee beach!
Job well and truly done.
Oh and one more thing I've noticed. The Aussies love to shorten words and place names.
For Fremantle we have Freo,
Rottnest Island – Rotto,
So, can anyone think of some places or words in the UK that we could shorten? How about Maidstone – Maido?
That might make the place feel a little more exotic!