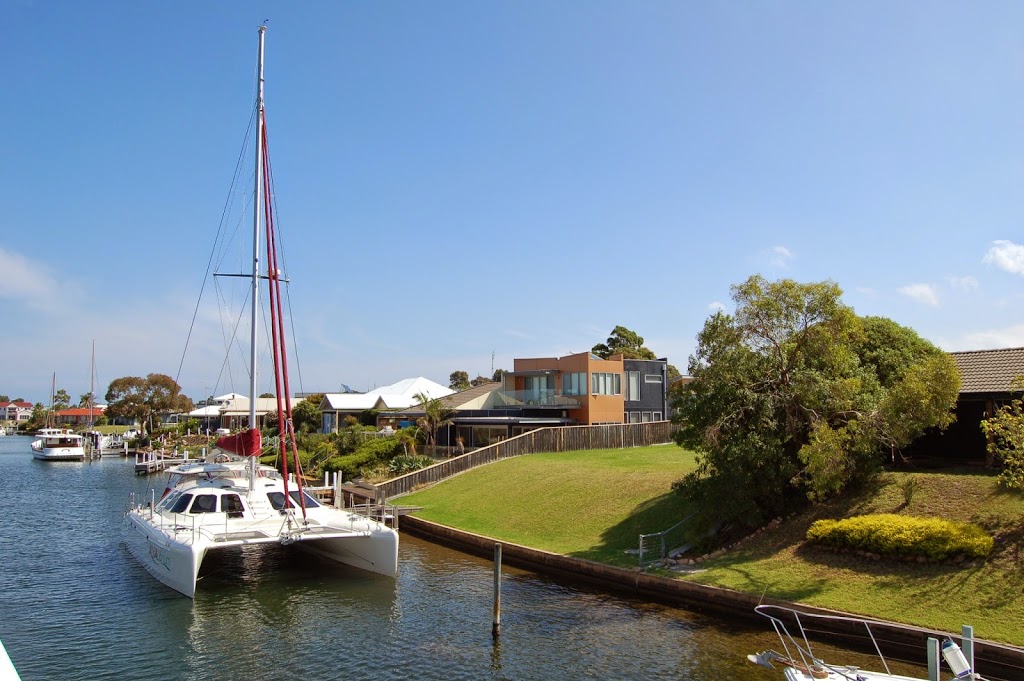 Make mine a G&T
The Lakes Entrance experience
"So, how about that cruise then?" Michelle deftly prompted me as I sat gurning at my first cup of coffee of the day. I may have mentioned that I'm not a morning person so the best answer you'll get is a harrumph! There are far too many jolly people in the morning and if you ever see me with a smile on my face before 10am it is a grimace, behind the mask is an irritable, grumpy croc, capable of random acts of savagery; and when faced with smiley Michelle all these years I'm surprised she's still breathing.
So, we headed down early to the marina to pick up said cruise boat and, oh dear, no cruises until the afternoon. This is an out of season thing with limited sailings in the Autumn, be more organised than us and check online before-hand, plus there are usually online deals. As we normally move on in the afternoon, it looked like the whole cruise idea may have to be cancelled, but somewhere in my compassionate depths an idea forced its way to the surface and instead of suppressing it, my mouth let it go.
"We could still make the 2 o'clock boat and be at our next motel by 8pm tonight?"
What was I doing? Siding with the enemy, a double agent? I was supposed to be jumping up and down for joy! No cruise! Whoopee!
Average age of those on the Peels cruise at 2 p.m. was 75, the beige brigade, out in force with their floppy hats and general clothing mismatch. This wasn't going to be a thriller and I've seen Michelle on these types of excursions. The sun hits her face, the wind ruffles her hair and boom, she's asleep! I warned her that this behaviour would be unacceptable and she promised to stay awake.
Our Captain cast orf and we were soon being treated to a running commentary of the Lakes themselves and, dear readers, I promised you black swans on this blog and now I give them to you in all their glory!
I will see what I can do.
Our cruise was better than expected, Michelle managed to stay awake the entire time and we were eventually driven to an inlet I will forever call dream house avenue, a sort of millionaires row on the water. It is here that you can park your boat after a hard day's sailing and pop inside for tea! Now, that's my kind of house.
As we headed toward our next place to stay in a town called Mallacoota, Michelle reminded me we were bound for a caravan park called Shady Gully!
"Like the one in Minster on the Isle of Sheppey?" I replied.
"Yes, in an LB!"
"LB?"
"Luxury Bungalow"
I'll let you decide what level of luxury you think we had but it was very comfortable, fully kitted out with kitchen and shower room/toilet and we had a great nights sleep.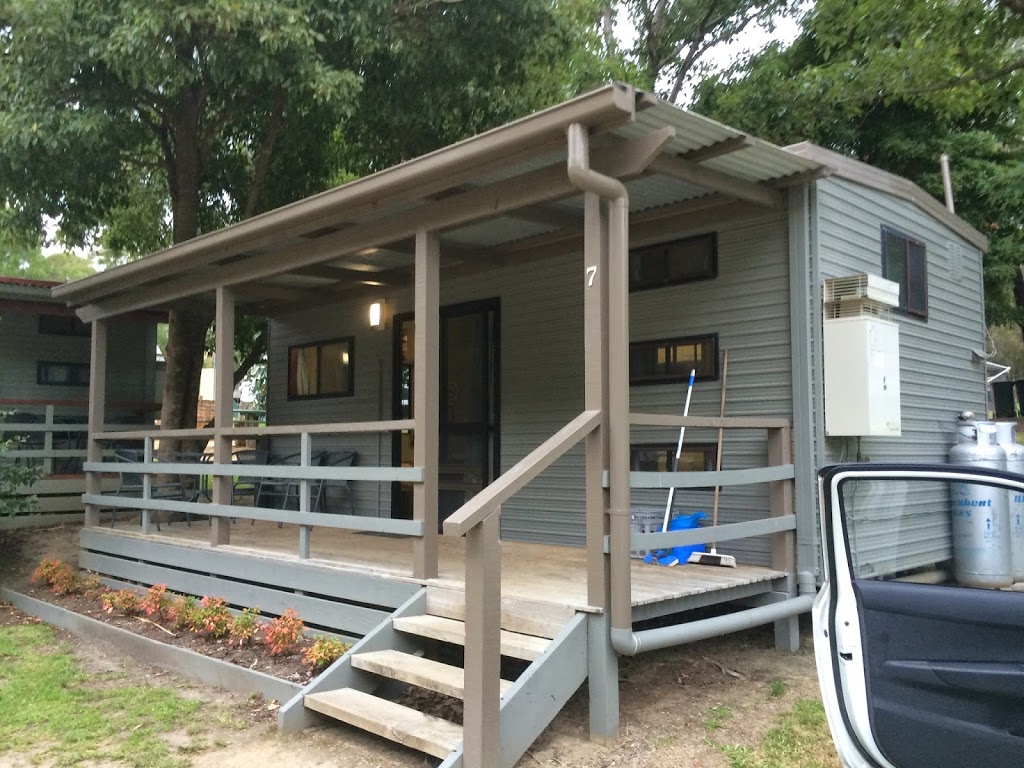 The very luxury Bungalow/Cabin/Shed.
We couldn't be prepared though for our next day! In a holiday full of bright lights, the next held another beautiful array.
Only 599 km's to Sydney.