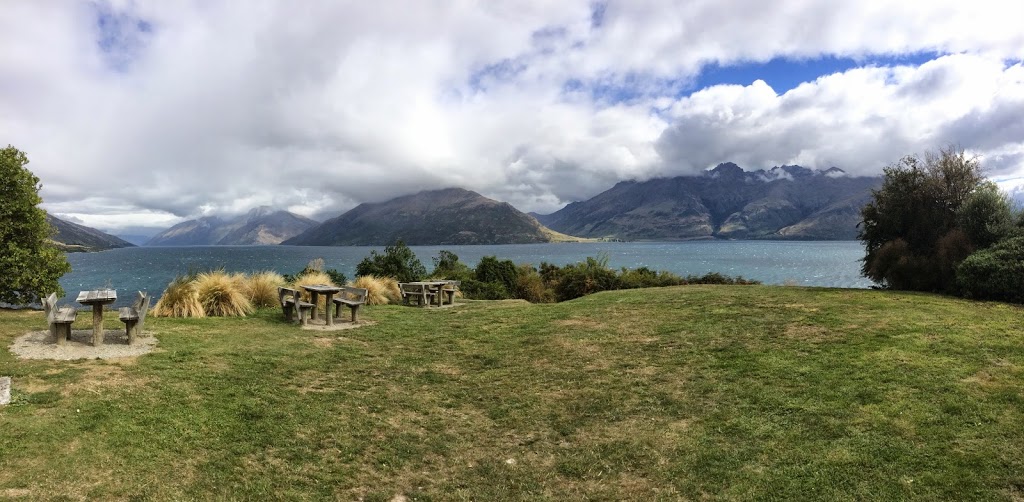 Drift Bay
For those of you wondering just when our travels ends I can confirm that we are almost done; but stick with me as the best is yet to come. Believe me, there are some quite sensational sights coming up except of course the ever disintegrating mess through the effects of glamping that Michelle and I are turning in to.
But the bakery has a secret weapon: its excellent breakfast. Visitors like us delight in the combination of tastes dancing around our mouths. There is more to this gold mining village than meets the eye and it is very easy on that eye, preserving the town's appearance from the gold rush days giving it an 1860's cowboy saloon feel, which is slightly incongruous set against the modern Nissan or Hyundai.
Still rubbing our bellies from the excellent feed, we decided that it was time to stretch our legs. "Sawpit Gully is a great walk with a little steep climb at the beginning", the iSite guide told us. We grabbed the map and told ourselves that an hour and a half's walk for us was lemon squeezy. We weren't quite prepared for the 1:1 gradient though. The sweet smile of the girl from tourist information dissolving into an evil grin and malevolent laugh as we stopped repeatedly to catch our breath: this was a monstrous start! Once into our stride though and having devoured such a barrier we found the view back across Lake Hayes beneath us a very welcome sight. We could still hear the traffic though and decided to push on. The fellow hiker count was 6 today which shows either one or two things.
1) The walk is not considered to be that great
2) The walk is dangerous
3) People just aren't up to our super fit standard
Once at the top we surveyed the view below
The descent though was much more of a challenge, especially in trainers. Jumping across streams, sliding down escarpments and in places tip toeing along the edge of rock faces our overall bendability was put to the test, and I have to confess that at the end we both were relieved that it was over.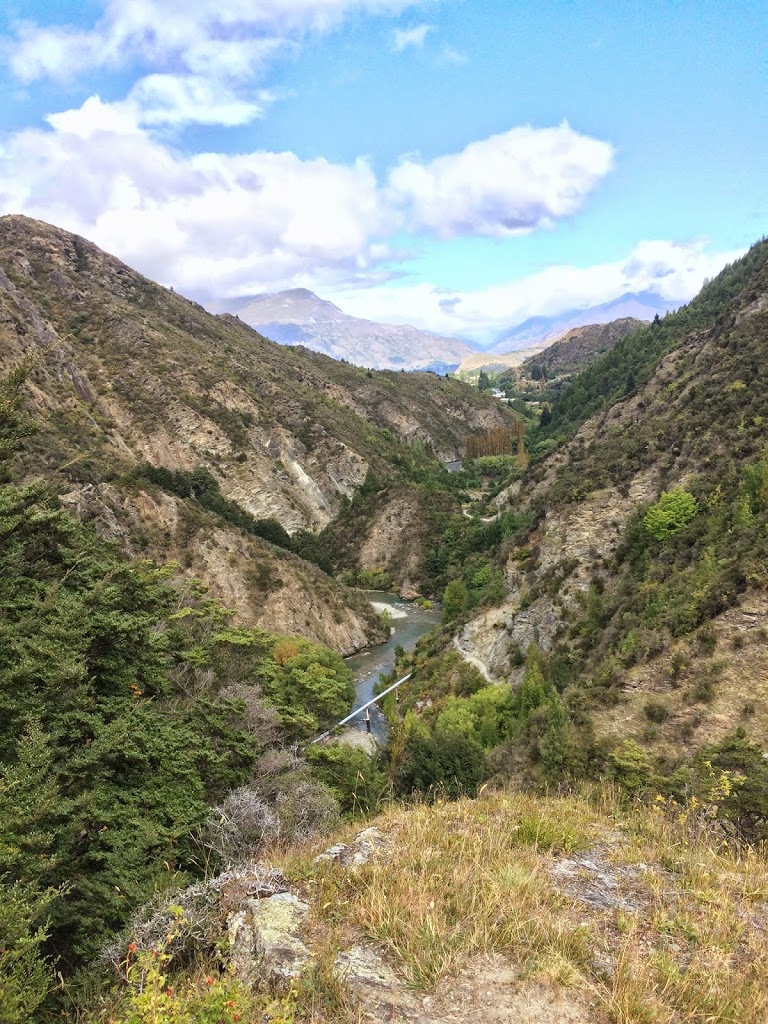 Descent from Sawpit Gully to the Arrow river
As we set off in Chuggaboom 7, the sun was once again on our backs and we both felt a sense of excitement. Our next stop was Te Anau – Gateway to the Fiordlands and gateway to the most famous Sound of all that doesn't make a noise: Milford Sound.
On the road out of Queenstown we saw just how large and beautiful Lake Wakatipu is and when the wind drives through the valley stirring up the white horses the sight is just incredible.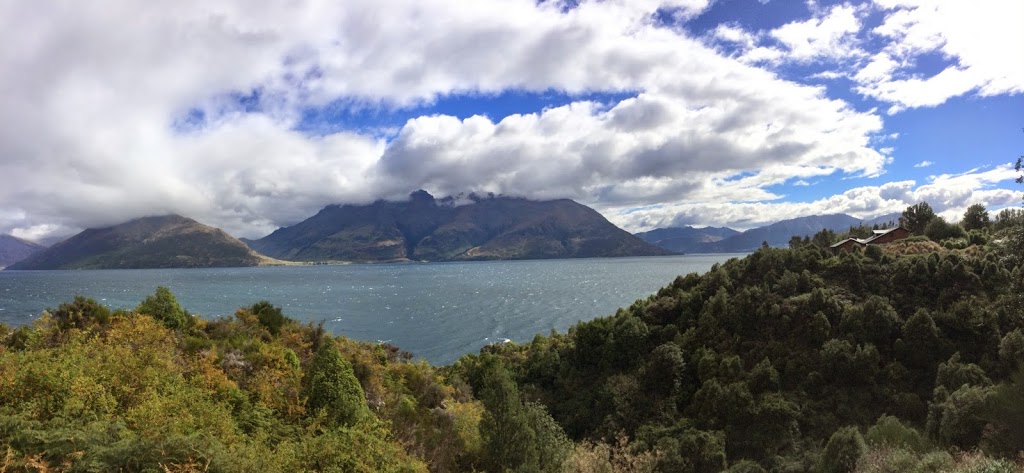 Drift Bay
We pitched our campervan in another friendly site in a place just outside Te Anau and sent a message to the weather gods.
"Give us sun tomorrow. Pleeeeasse!"
They must have been having a cup of afternoon tea as at that moment we had a small shower. We hoped that this wasn't their answer.