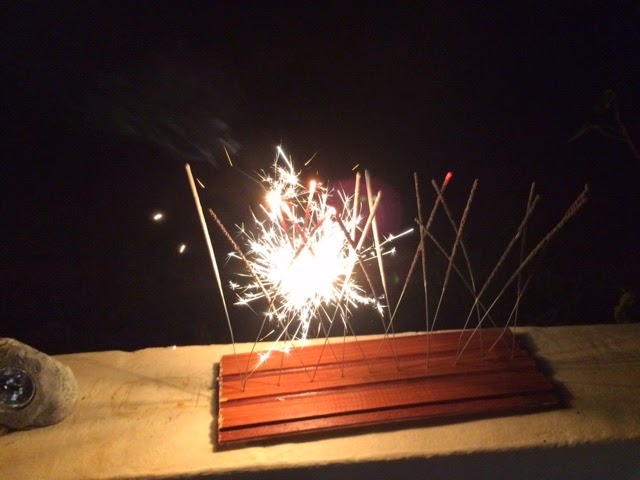 In Cyprus, the radio stations are still plugging the event that finished over a week ago. The only one we have found so far that plays a selection of different hits is the somewhat imaginatively tilted "KissFm" complete with the same jingles as the one broadcast in the UK! What a coincidence!
But this was playing 'Mistletoe and Wine' on January 2nd? This got me thinking.
There comes a point after the Christmas period when certain songs must be culled from the playlist. I'm not saying Cliffs cloying ode to bits of burning wood doesn't have its place in the pantheon of Pre-Xmas Bluewater tunes, but anything past 
23:59
 on Boxing Day (and for Cliff that's stretching it) is just wrong. Some songs manage to stay the course, but Shaky, Wizzard, and the best Christmas song ever by Slade must be packaged up and placed in a vault along with the ark of the covenant. Maybe next year we ban all the old tunes and challenge the current crop of talent to write something new. In fact, apart from Leona and Kelly Clarkson in 2013, there hasn't been a single new song written this Christmas about Christmas that had any degree of success. I quite liked Harriet's song (Karen Carpenter soundalike,) but despite Ken Bruce's attempt to plug it, the song was probably too plaintive. There was no earnest Dickensian dressed Kate Winslet to stop us in our Bran Flakes or the new Aled Jones clinging onto a flying snowman. No, the country settled for 'Let It Go' as its new anthem this year, and while I think it's a well written, catchy tune, I'm sure parents will join me in hoping that Mike Read comes back from whichever 'Radio Quiet' station he is now working on and bans it like he did with 'Relax' all those years ago! No, not the 'Runaround now' Mike Read, the other one that took over from Noel Edmonds and stopped me watching Swap Shop!
So while Christmas has been re-booted and blue-screened, the harsh realities of the new year have sunk in. Mince pies have gone all Cinderella turning back to pumpkins and now actually look like fattening bits of pastry with just a hint of treacled currents inside. The cupboards and sideboards still gleam with multi-coloured Celebrations and Roses but instead of being a tasty treat they now resemble the temptation of the devil!
We will now be encouraged to lose that Christmas belly (mine started way before then) and start ridiculous, no fun diets. I've been very lucky in my life, I only started to put on weight in the last couple of years but those who struggle to maintain a certain size must hate slim twenty something's bending into the downward dog telling them they can do it!
As work rears its ugly head, managers will be donning 'Worzel Gummidge' heads and telling everyone that this is a new positive 2015 when all they want to do is jet off to the nearest sunshine island. For some, the season never started as they were working or 'on call' over Christmas: celebrations tainted by the vibrating Blackberry. I'm sure to them, it is hard to enjoy the festive season. So while Aunt Beatrice slumps in her arm chair with a Creme de Menthe from Grandad's 1960's spirit collection, those on duty stiffen to attention every time the phone rings.
The Blackberry was supposed to be the device that saved time and made lives easier but for many it represents a heap of grief! Tiny keys you can't use, a screen with a background nicked from the rejected Windows Xp bin and icons that were designed by a team of people who forgot that their  images were going to be reduced in size! RIM (or Blackberry Enterprise Limited) have been in trouble for some years now and they need the equivalent of a Cliff Richard Christmas hit to get back on their feet!
Quick question? How many of you are about to take those decorations down as it's the weekend coming up? Or are you going to cling onto the tinsel and cards for a few more days squeezing every last drop out of Christmas?
Thoughts for 2015:
Do you think John Lewis have already started planning next years ad campaign?
Are the TV companies working on a TV the size of a house? Remember when 32 inches was acceptable?
Looking forward to the Lantern? Will this device shake up the industry. The World Wide Web for all!
Ideas for 2015:
Move Jeremy Vine – Radio 2 need to focus on music and move him to Radio Four where his pitiful slowed down Simon Bates, our tune, voice (whenever there is a topic to do with someone's misfortune is raised) can be enjoyed by those who want to tune in just after midnight. If they could move Smashie and Nicey then they can move Vine!
Micky Flanagan could have the lunchtime slot to cheer everyone up!
Make Premier League footballers play every 2 days! I love the Christmas period where there is a regular game. This would drive down ticket prices and grounds would be occupied by the real die hards!
Someone come along and really challenge the monopolies in our country. Sky have had it good for too long! Add up your Sky Bill and see how much it costs for one year, you may need a defribilator close by before you do though.
Make HD free!
Apple invent the super backlit iPad/iPhone  so you can read the damn things in the sun!
Cups of milky coffee that don't cost three quid! That's some mark up Starbucks, Nero and Costa!
Invent a Christmas game where there are in-app purchases where you actually have to qualify to celebrate Christmas! As we have all conveniently created our own version of Christmas without actually attending a mass or even thinking about God (apologies if you have) then we have to perform selfless acts in 2015. Depending on what the act is gains you tokens (a bit like Brownie points). Only those that gain enough points are permitted to enjoy Christmas next year and anyone that tries to and has not qualified through the game must be arrested and placed in a cell for the whole of the Christmas break. Think about it. We will need to build prisons (think of world building here), employ staff, gain more police and all of the above can still be used during the year. After all, we are always hearing that prisons are overcrowded!
And one more thing!
The suitcase has arrived! Woohoo!