Whenever we have explored any of the islands that we have visited there is always the question, Why? In Cyprus, surely there are beaches and, er, Napa, Protaras and more beaches, isn't there? Indeed, the Mediterranean does have its fair share of sandy treasures but it also boasts little inland gems and we visited two.
Lefkara – a Land of Lace
These days, like the lace industry that disappeared from the great city of Nottingham, Lefkara struggles to sustain itself as a tourist attraction. I've never quite understood why some places that have had popularity just don't understand what drew people to them in the first place. Cyprus is the king of innocence and the hidden treat and Lefkara had a hint of arrogance about it. You will buy from us and you will like us. Maybe. But compared to what we had heard about this famous village and what we saw, I thought that we were going to be in for a special treat…. and I wasn't blown away. Perhaps my expectations were too high.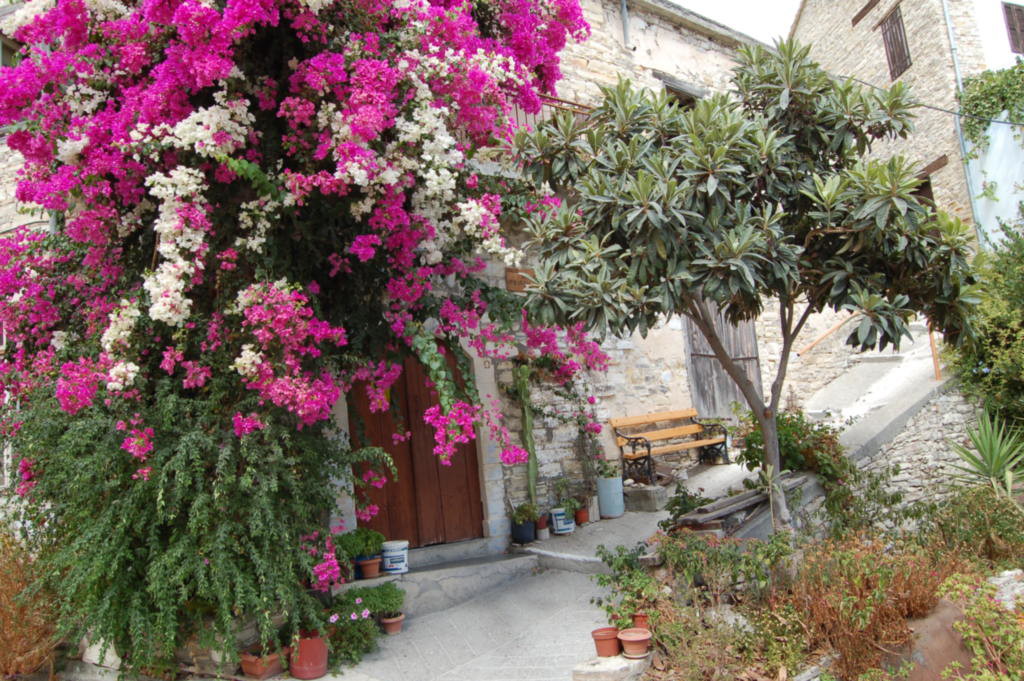 Now, before someone writes to me and expresses disgust that I could possibly suggest that Lefkara is anything less than beautiful, I would like to add that this village does have distinguishable beauty but I have been (and never will be) a fan of being hassled as I saunter past shops. Don't ever take me to Marrakech as I won't be responsible for my behaviour. If I want to buy something, I will. It's a little like answering the phone to the PPI claim lines and not being able to get them off the phone: being stopped in the street is the same, only harder to escape from.
There were two parts to our visit which I really enjoyed: the Church and a restaurant called Adamos. The church sits looking out to the sea in the distance and is exceedingly beautiful inside. It is well worth a visit.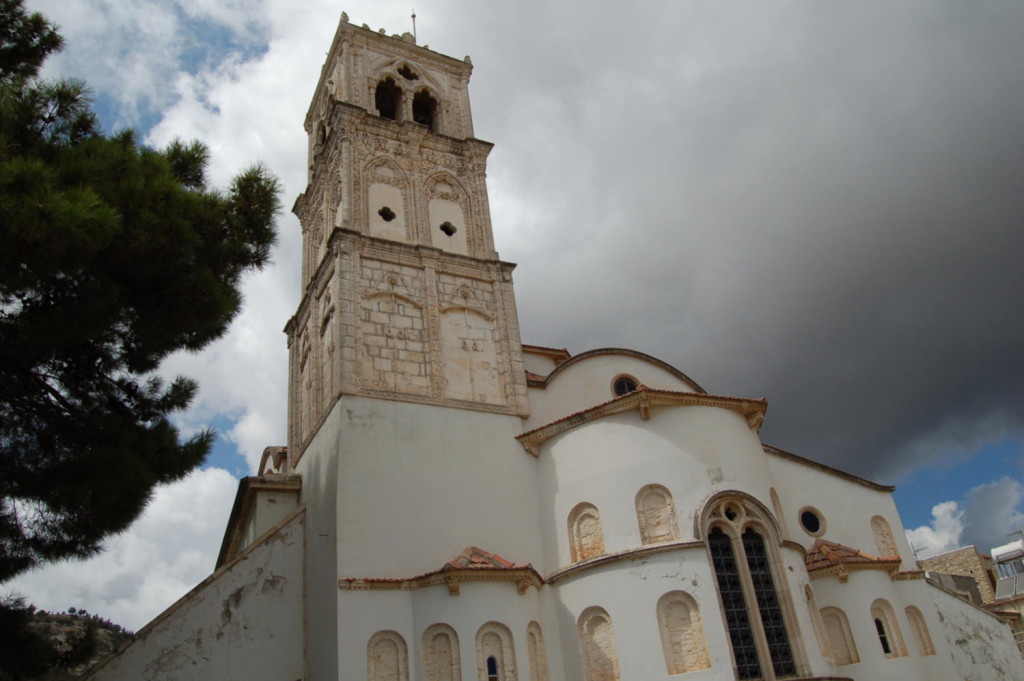 Adamos is a little unassuming restaurant (see, I told you innocence works best) with the very best food that Cyprus has to offer in a den of interest. You won't see bright flashing lights outside this gem but you will experience a warm greeting and the freshly cooked smells of Sheftalia whilst you cast your eyes around at the ancient bath tub with a router laid on the top (Yes, there is even free wi-fi) sitting next to a number of colourful gourds.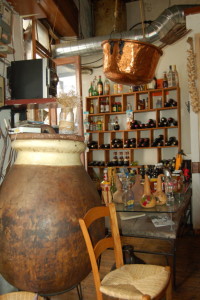 Having filled your belly you can choose to see how the lace is made or see some of the surrounding area.
To book Lefkara or Kalavassos visit Agrotourism's website.
I dreamed a dream of Kalavassos
The village of Kalavassos is around 6km from Zygi beach and is far enough away from the main action to be a highly sought after retreat. So where to stay? If you desire a very warm welcome coupled with a room that feels like it was made up especially for you then Statos ArtDeco House is the one for you. Just read some of the 5 star reviews if you don't believe me. Georgios and Eleni run one of the best retreats we have ever visited. It is more than just an excellent facility where you can enjoy a hot tub whilst enjoying your free carafe of wine, it is a nod to the past with a respectful array of antiques and artefacts from ages past.
Kalavassos – a peaceful haven or lively treat
On our tour of the village we were introduced to a local artist called Michalis Mozoras (pictured on the left below)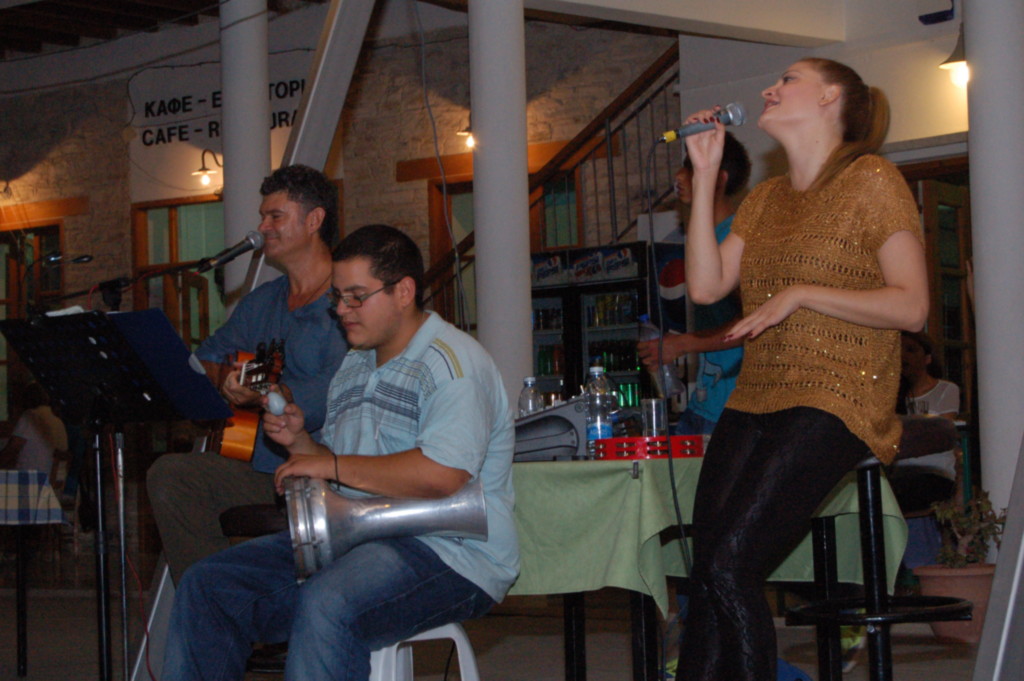 He opened an art gallery in the village square in 2015 where he sells sculptures he has made from large pebble re-cycled from the local beaches. Having marvelled at his amazing skill, he was kind enough to invite us to his house where his work occupies the entire landscape of his garden. And this is what makes Cyprus very special. He did not know us at all but knew that we may wish to buy one of his many creations or we might just tell someone else about them. He is also a little bit of a local celebrity as he organises impromptu musical events like the one we attended during our visit. A mixture of plaintive Greek ballads and deep, rhythmic tunes played by Michalis and with a guest vocalist, percussionist and violinist. This coupled with the all-important barbecued Souvla is what makes trips away from the traditional tourist haunts so special.