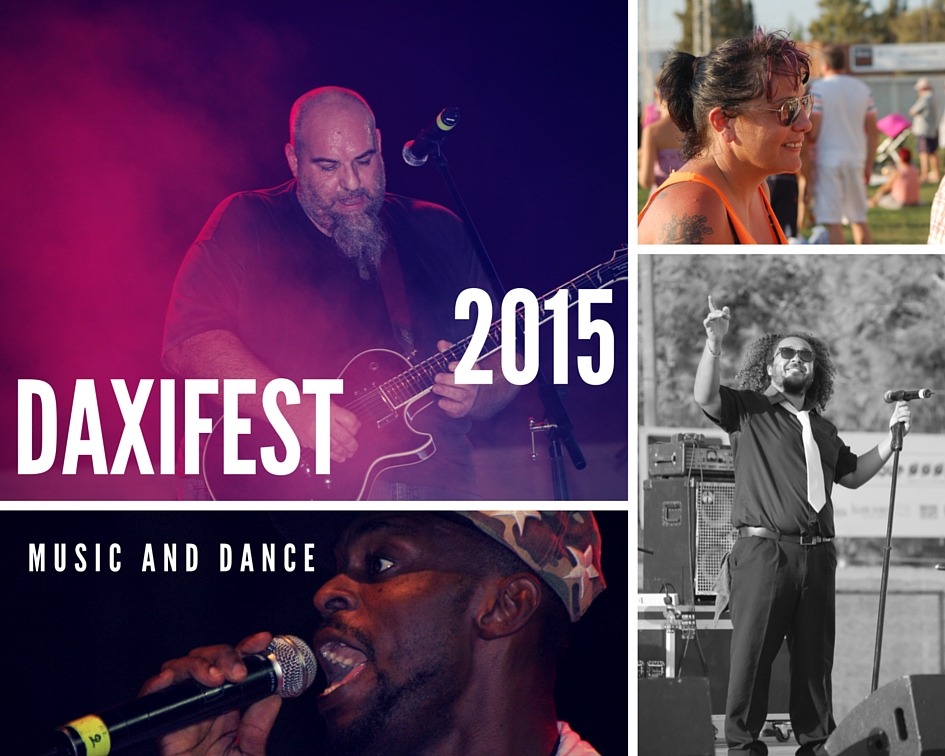 Daxifest brings hope to those in need
Daxifest 2015 – a 13 hour musical extravaganza with 28 acts – was everything a festival should be whilst the bells of its purpose rang loudly through the village of Achna in southern Cyprus, where it was staged, and beyond.
The Queen of Rock sang classic anthems
Raising Funds
Primarily set up to raise money for the homeless in Cyprus and with multiple sponsors and over 40 stalls surrounding the arena, Daxifest was not only a triumph for the charities, KEPA and the SBA Food Project but an aural treat for the many people that attended.
Lady Gaga showing her poker face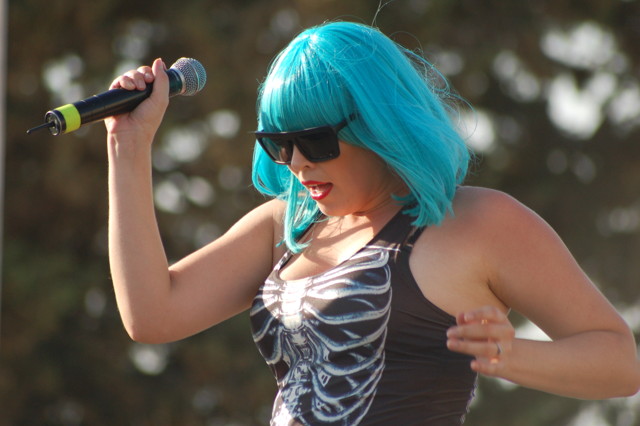 What a line-up
Diverse performers included tribute acts Lady Gaga, Soul Man, Ska Man and the Queen of Rock mixed with White Balance – a clever and entrancing demonstration of concentration and strength.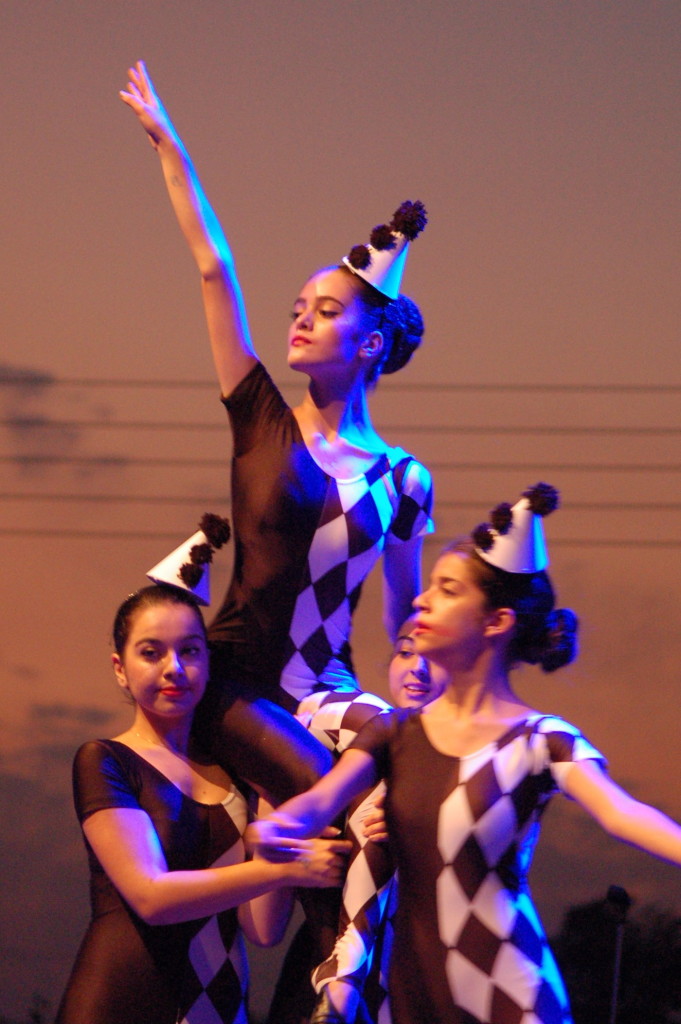 The excellent line-up was the gift that just kept giving as the evening fell and the incredible talents of the Performers Academy of Dance schools segued into the vocal gymnastics of Duchy, who placed a modern twist on hits like 'Get Down Saturday Night' and 'Wave After Wave'. One of the highlights of the whole day was his guest appearance on Chris Andres' set to sing the Eagles classic 'Hotel California'.
Duchy sings his heart out at Daxifest

As the drone hovered above the stage capturing some amazing shots of the audience gyrating and twisting to the Zorba the Greek, it was time for some balls out rock provided by Echo (see below).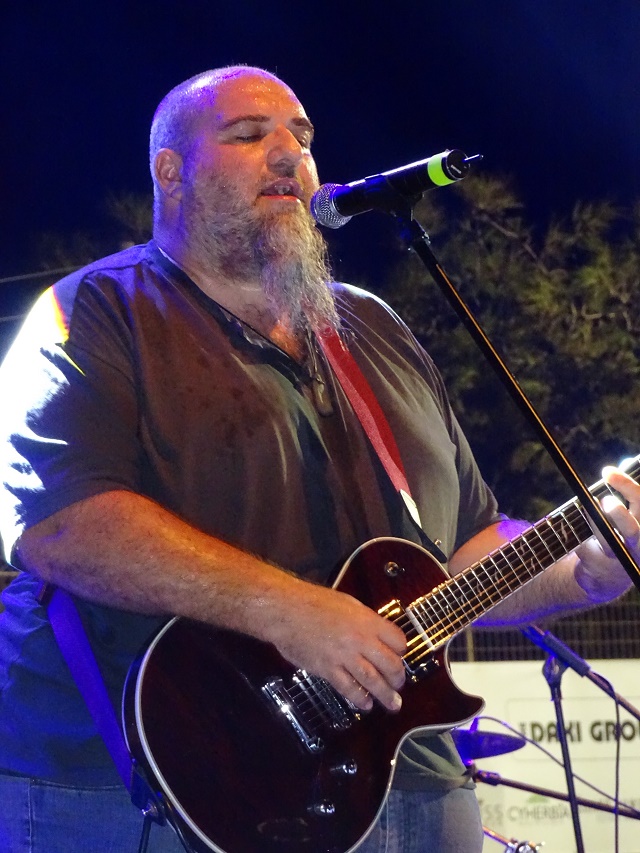 (Photo courtesy of George Parker)
Their no nonsense set barreled its way into the souls of those in attendance. Starting with Comfortably Numb by Pink Floyd, Echo showed that this kind of stage and setting was a perfect way to showcase their music. This was followed by the soul classic I'd Rather Go Blind which demonstrated their versatility and ability to swap genres. By the time they had come full circle back to rock, the whole arena was thumping to AC/DC's Whole Lotta Rosie.
Following Echo, and again showing what an incredible line-up organiser Natalie Reed had set up, was a Cypriot trio called Between Loops comprising two men and a lady playing acoustic guitars and violins. They began their set with a haunting rendition of the Game Of Thrones theme and during their next half an hour mixed their set with classic Greek covers and a version of Smells Like Teen Spirit by Nirvana that could easily be a hit for them.
Natalie Reed of Echo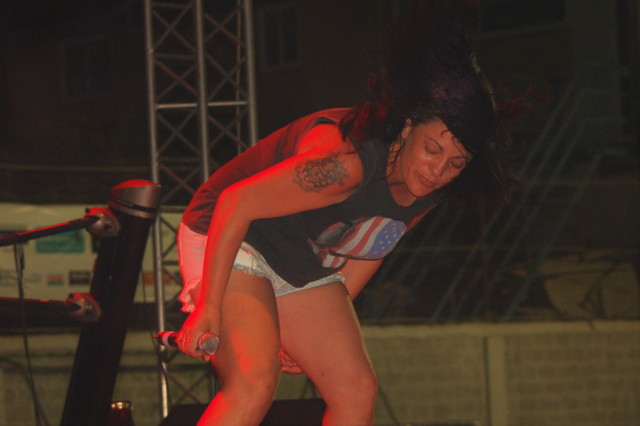 Chris Andre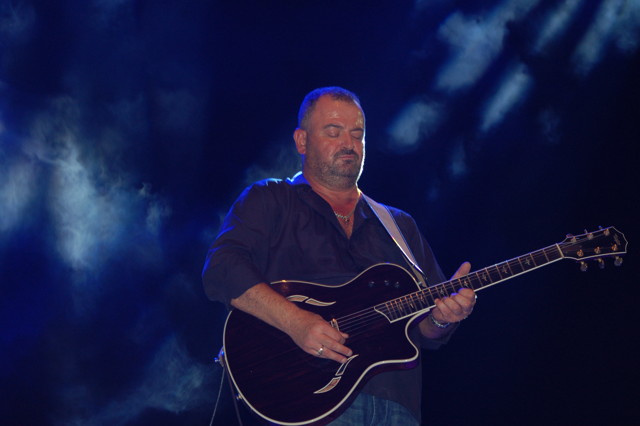 The Reaction
Judging by the response from all those that gave their time and their money in support of this event, the Daxifest will, I'm sure, be another essential date to place in the diary for years to come.
Interested in other bands in Cyprus?
Click here for the mycyprusinsider.com top 5