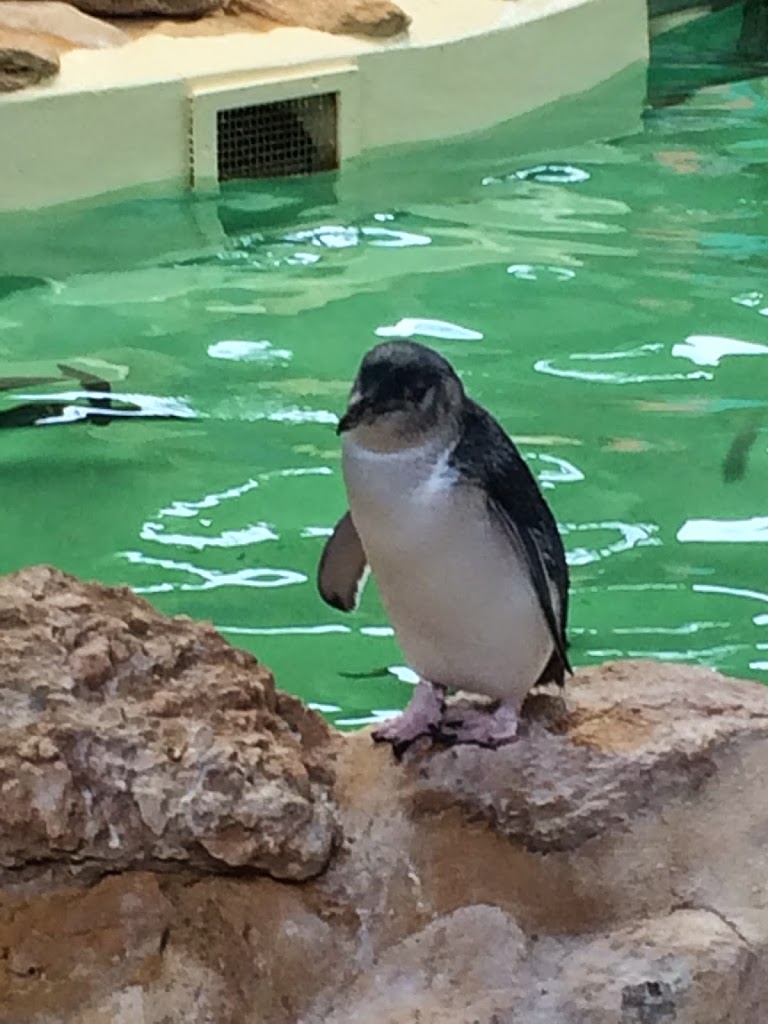 Happy Feet!
They say that some places find their way into your heart but when people AND places enter that inner sanctum then you know you're going to find it difficult to leave anywhere. It was just so in Perth.
We have stayed south of the city for 9 days and have been sold hook, line and sinker by its charm and the warmth of the people that live here. They are a parade of smiles and consideration, embracing all cultures with patience and class. There is a self-confidence in them and a dedication to what they do, but they never lose their sense of fun.
In the last week, we have learnt how a community of people thrown together in the little known Kurratha all came south to Perth and now live only minutes from each other. As the week matured, we found we had so much in common talking late into the night; and I'd like to think that I would show the same interest in people if they ever stayed with me.
Without a doubt, Perth and the wonderful suburbs of Fremantle and Coogee tick all the boxes; and even some I had forgotten were important to me, like a force 4 onshore breeze on a bright, blue sky day with yachts flying spinnakers edging along the horizon. In this last week, the desire to be back on a boat has been re-awakened, ignited by a person who I had never met until we came here.
The generosity of our host Peter has been a key factor in the enjoyment of our stay. We shared some great nights with him and Karen, and I felt a huge sadness when we left his lovely house. He was a friend, an advisor, a fellow sports fanatic, a cook, a taxi driver and someone who we both now have a great affection for. As we departed, we knew how lucky we had been to fall on our feet with our first AirBnB booking but this was a lottery win, that's how good it was!
On Friday, our last day with Chuggaboom 4, we travelled south to Rockingham to catch the adventure cruise: this involved dolphins, sea lions and a trip to Penguin Island.
The wild dolphins were our first stop. The last time I had seen one of earths most loved mammals was at Sea World around 2008 and as soon as the commentary started I realised (perhaps I always knew) that any mammal in captivity is not only going to live a shorter life but also a deeply unhappy one. Creating an amphibious circus is cruel and we learnt why.
The dolphin never stops and when it sleeps it is still watchful for any predators. It's life expectancy in a water zoo would be about 12-20 years; often disciplined to perform jumps through hoops or be fed and patted by people like myself who don't realise they are suffering. A wild dolphin can live for 50 years. They are immensely interesting, have a larger brain than we do and can see all our organs and bone structures.
We came across a pod of dolphins and our captain decided to make some waves for our friends by turning on his engines and circling the group. The male dolphins lined up and began showing us all their tricks and abilities chasing after each foaming wake of our boat and jumping and twisting showing us their light coloured bellies.
Wild dolphins at play
Apparently, this is all part of the 'romancing' ritual to show the females they should choose them as a partner just like surfer dudes on a beach: we wanted to see more. The reason, we learned, that dolphins in captivity have such a short life span is because stress kills them. They are unable to cope with the punishments when they don't comply or the endless touching at feeding time. They are unchallenged, bored and miserable, swimming around the same pool with our faces mooning at them daily.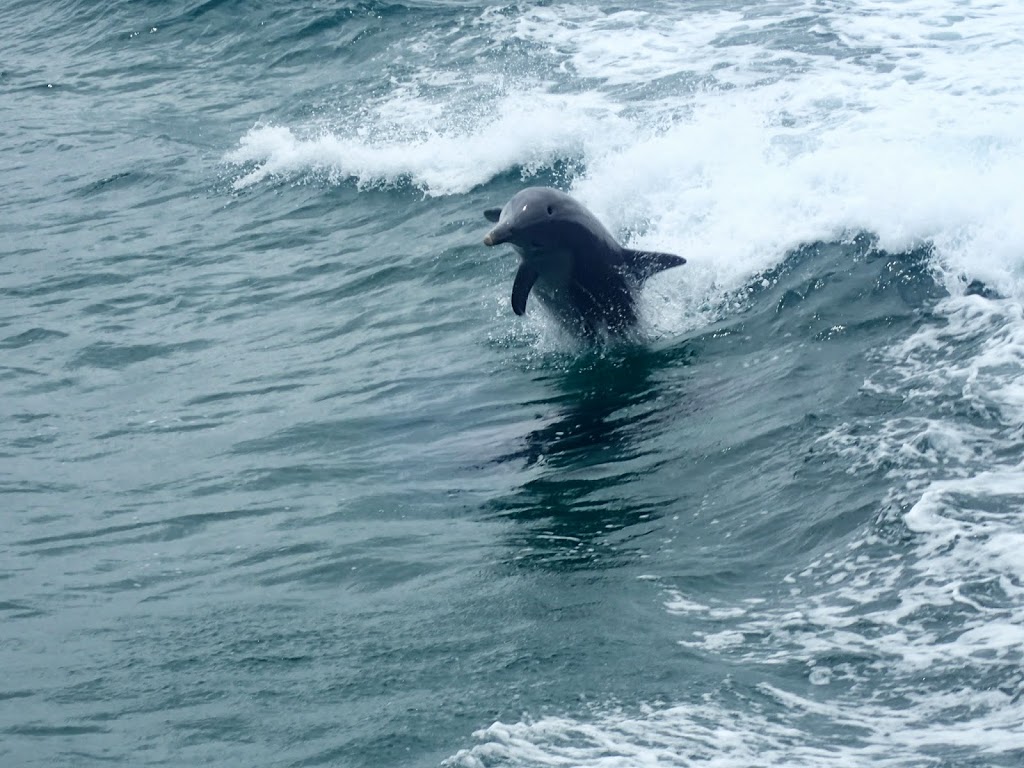 One particular show off!
I think they should close Sea World down TODAY and invest money into a better understanding of all the sea's predators but respect their environment. One of our group asked our guide if she agreed with the cull of sharks and she said that she was strongly opposed to that. In summary, she stated that you cannot interfere with the food chain which means, unfortunately, that McDonald's will be around for many years to come (oops, wrong food chain).
Our next visit was to see the poor tired sea lions lounging like fat tourists on the beach. This was where they rested after long forages for fish and like all good males should not be disturbed from their sleep: ladies please take note.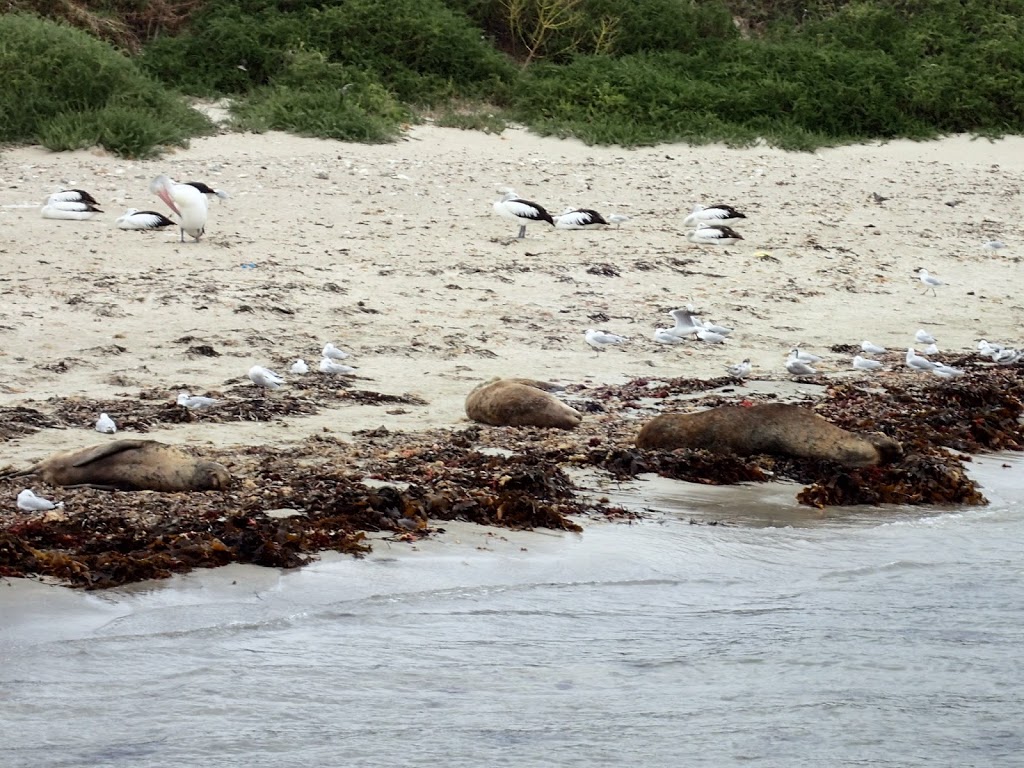 Half time at the Emirates!
We hovered in and out of this haven for pelicans, the aforementioned sea lions and a whole host of other birds. It was like a scene from a Hitchcock movie. From here we were dropped off on Penguin Island just in time for feeding. The normal penguins were all out swimming and catching their own fish but the ones we saw were all so frightened of their own shadows that when the volunteers threw fish into their pool they all got out! One penguin called Leo was 22 years old and he swum much slower than the others. He was the celebrity of the bunch and his full length Sports Illustrated body can be seen adorning all the literature advertising Rockingham's Wild Encounter.
We were also told that penguins use their eyes to catch fish and these can be damaged by camera flash.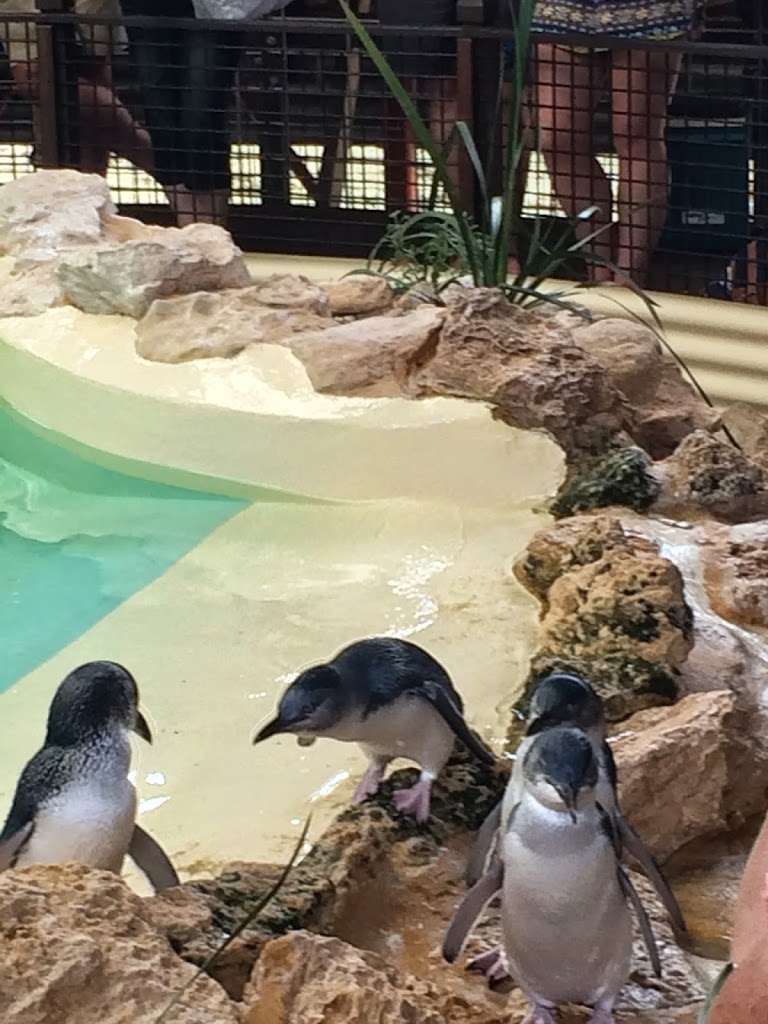 New Arsenal stadium and I still can't see a thing!
As we walked around the island we understood what they were trying to achieve here. The birds are not phased by the human presence and it became obvious that if we respect their natural habitat, restricting certain areas to rehabilitate, then nature will flourish in all its glory allowing us to see all of its unexpurgated beauty.
Penguin Island
So Perth, to us, is a magical kingdom of paradise beaches, beautiful parks and welcoming families of friends, but must of all it is an emerging and thriving community determined to succeed without losing that all important Australian quality: a sense of humour.