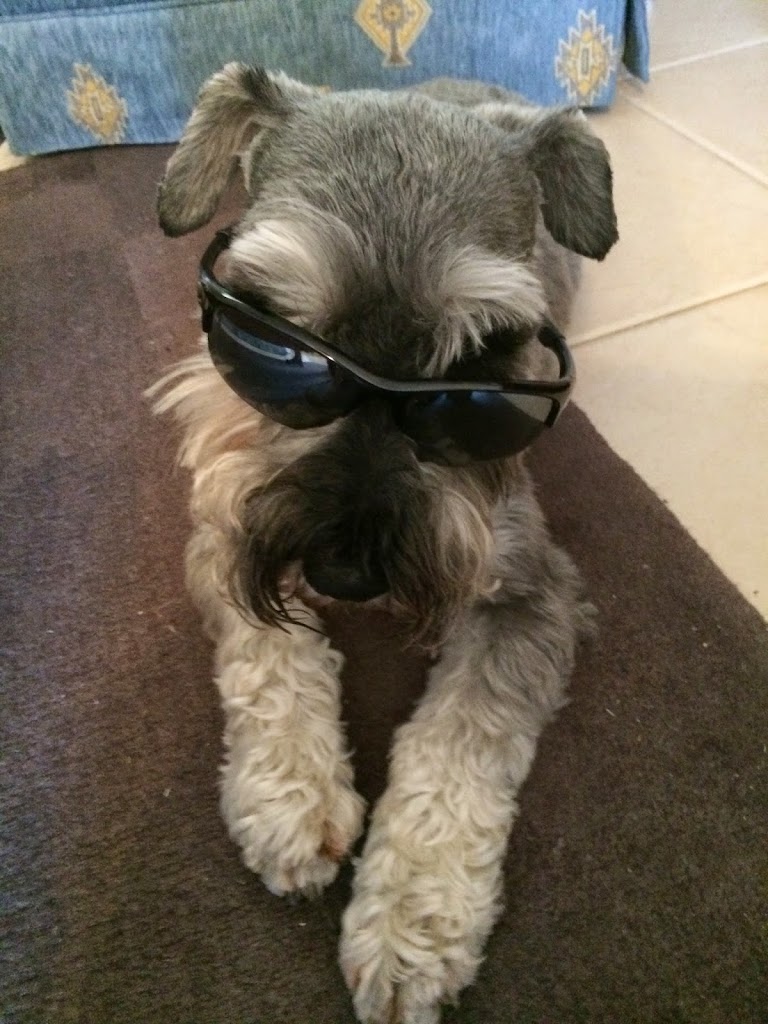 Audition for Baywatch
Since we returned Chuggaboom 2, walking has been our only mode of transport. We have reassured ourselves (as all deluded people do) that this is good for us and who needs a stupid old car anyway? What this has meant is that the hairy mutt has been able to accompany us wherever we go and he is causing quite a stir. In fact, (whisper this to your friends), Taz has now gone viral. Crowds of people huddle together in excitement waving 'Taz, I love you' banners as we walk past with the new Adonis of Cyprus. He's been handed the keys to the sausage factory and new shops have popped up over the last few days selling Taz merchandise. You can now buy a Taz keyring, Taz cushions (see Sam modelling the 'Chelsea' Taz), he thinks he is Joe Cool.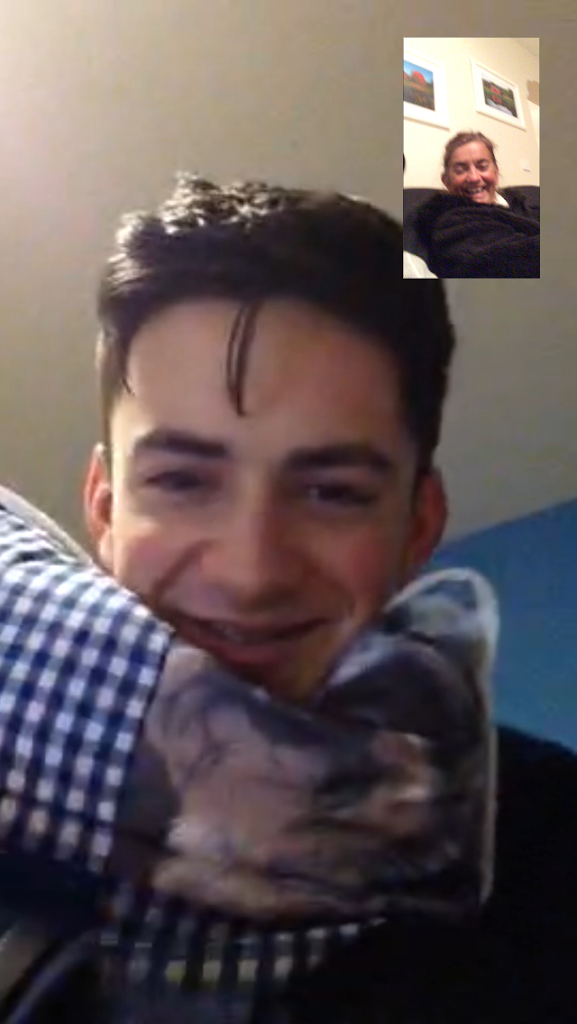 Taz Cushion
have your hair coloured grey, a sort of reverse Grecian 2000 and if you sport a beard (they are very fashionable these days) can take lessons in how to look very grumpy like any good schnauzer. The press have not left us alone. Each time we leave the house I have to shield his face from the Paparazzi.
There has not been this much excitement since Lassie.
We have considered a disguise, you know, like those cardboard cutout faces of celebrities; and our hound is currently considering which other breed he would like to be: he's quite taken with chihuahua. We have been stopped a number of times asking for pawtographs and to be honest it's all going to his head. He's demanded cocktails under the umbrella at least three times a day, asked me to go the local kennels and bring him back some bitches! And to top it all, I'm now in the dog bed, Michelle is on the sofa and Taz has moved up to the main bedroom. The final straw was this morning though when he requested that I now call him Snoop doggy dog! Where will it end?
In the one day that we were able to leave him at home watching 'Marley and me', he insisted on a box of Kleenex as this is his favourite weepy, we walked into Paralimni for a coffee in the square. The Senso cafe
Senso Cafe
plays Jazz and shows a silent version of Eurosport HD showing winter sports. They have heaters above your heads and they have extended outside with a large gazebo keeping the punters in. The place was packed and allows smoking. Thank goodness Taz wasn't with us or he would have asked for a Cuban cigar! I ordered a large coffee and Michelle had tea. In Cyprus, a coffee is always accompanied by a glass of water as the locals like their coffee strong. I'm not sure what they made of my request for 'decaf' but if there is a Greek word for ponce, I'm sure it would have been used.
There we sat with our mobile phones trying to guess the Wifi password when an English couple next to us sensing that we weren't natives struck up a conversation. We talked for around an hour, swapped numbers and agreed to meet again. As we stood up to leave, a tall dark chap came bounding over saying that him and his girlfriend had been listening to our conversation and wanted to talk about our round the world trip. An hour later and we had made some more new friends, two fascinating people (French and English) trying to make their way in the world. We have since met up with them again and for the first time since we left the UK, feel like we are making progress. After all, you can only stand so much of an internationally acclaimed superstar and when we came home to peach Andrex wrapped around Taz's body and walked around the house it was time to take charge again.
It's goodnight from me….and its goodnight from her. Goodnight!
Oh, and one more thing. We have been learning one greek phrase or word a day. For those coming out to the island, and , in fact, Mikes handy travel tip is
Learn how to say "I don't understand" in the language of the country you're visiting. In Greek, the expression is 'Thengadalavo'.