​
The Body Clock
A Larkspur morning. Quiet. Still. Dark. It's 3.00 am and the clock inside me tells me it's 11.00 am. Up! It cries. No, I reply. UP! Don't you know what the time is? Yes, I do, I judge the light as my guide and seeing as there is none, I think I should be sleeping.
Fat chance of that. I'm now awake. Wide awake.
Our first real day in SF and the weather is decent. Mostly blue sky and the only clouds that appear today shroud the Golden Gate. Perhaps the bridge that is celebrating it's 80th birthday was feeling a little shy.
Before our intended journey to see this iconic structure, the first, and most important thing to do was to eat a fat boy brekkie, American style. Ever since our first trip to America all the way back to 1992, the breakfast of champions has always been served to us by such reputable outlets like Denny's and IHOP. Here, in Larkspur, we have not seen any establishments like that, however, it does not take us long to find someone to cook us something similar. Run by a Mexican family, we found a small local eatery where they served us bottomless coffee and food that all the nutrition experts tell you not to eat!
Glenn had something called Rancheros, so did Kim, whilst Michelle enjoyed her eggs 'Over easy' and I went for the calorific French Toast dripping in a lemon and honey sauce.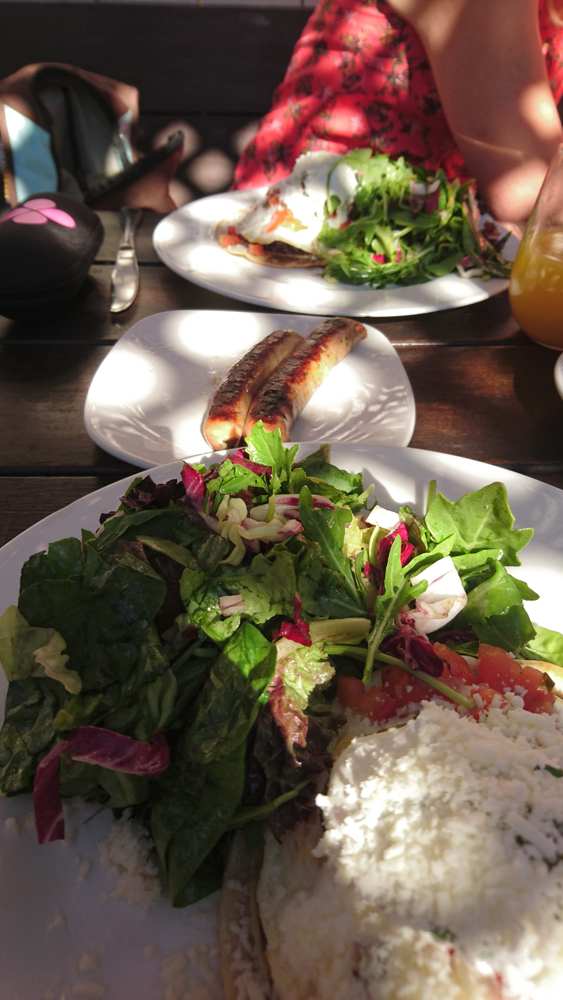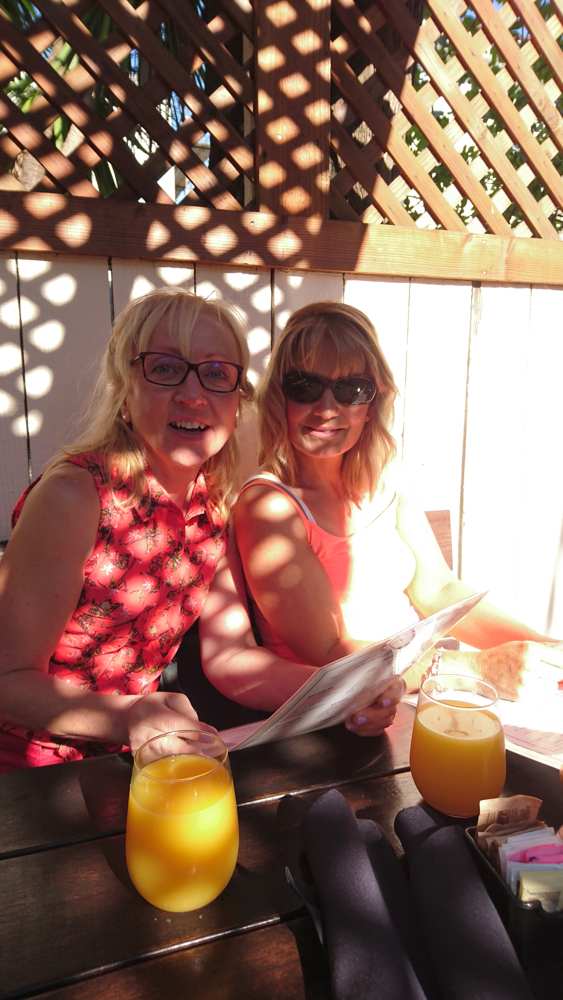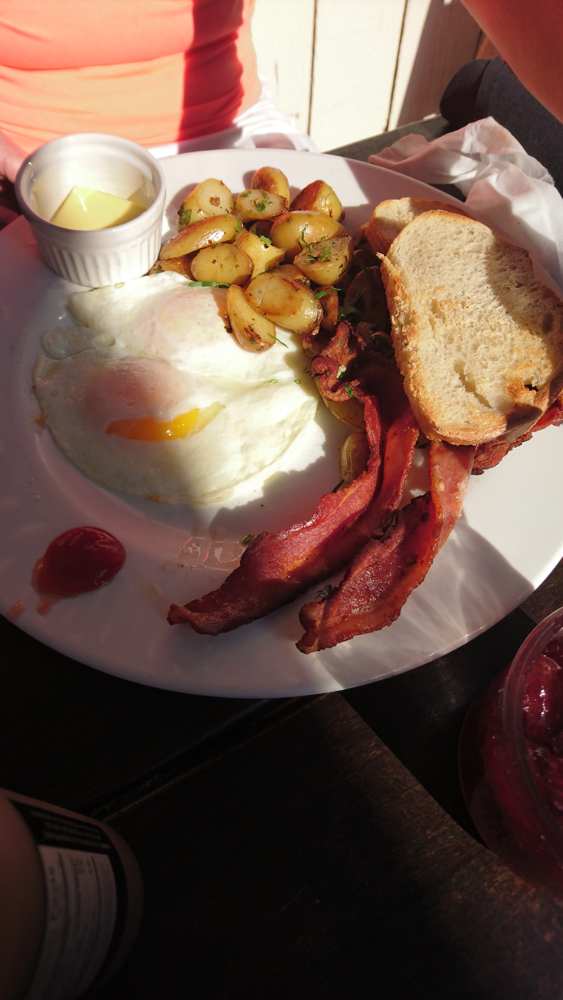 ​​Having loaded up, We then made our way south, back toward the Golden Gate Bridge. Just above this magnificent structure is a viewing point called the Marin Headlands. We stopped at various lookouts to take as many pictures as we could knowing that the following day we would be sailing underneath it! As we reached the summit, Glenn and I spotted someone with a drone. He was flying it out over the queuing endless bank of cloud that stretched all the way to Asia.
We watched as it acted like some of the local birds just hanging in the wind and wondered what the footage was like. I remarked that I would be worried that I would lose it ( these things aren't cheap) and eventually he guided it back toward the large fence where tourists were taking pictures, videos and selfies, and reached his arms up to grab it.
I bloody love technology. Have a look at some typical footage below that I found on youtube.