Awesome 3 week New Zealand Itinerary Planner
Is this 21 day New Zealand Itinerary Planner for you?
Can you see New Zealand in 3 weeks? Yes, but you will need an itinerary planner.
This travel itinerary planner will work for you if you are happy to move on every day of your travels and you want to see as much of both of the islands of New Zealand as you can but only have 21 days!
We did it and it was an unforgettable and most amazing experience. You don't have to be young and mega fit… remember we are in our mid-forties and lived to share this itinerary with you!
You can do this in a campervan/motorhome, with a car and tent or by using hotels/motels/lodges and B&Bs.
We had a Jucy campervan!
This itinerary will provide you with routes, distances and travelling times, 'must see' destinations and possible activities for your consideration. We hope you find it useful for organising your travels.
Beautiful Wellington
DAY ONE
Depending upon your time of arrival into New Zealand, we would recommend a night in a hotel near the airport then wake up fresh and ready for Day One.
Pick up your hire vehicle. When you first fuel up make sure you get an AA smartfuel card from either Caltex or BP, the petrol savings are worth it! Keep your grocery receipts from Countdown as there is often a 'money off per litre of fuel' voucher at the bottom of the receipt.
Depart Auckland
and travel north through beautiful coastal scenery. At the beginning of your journey, you'll drive over the Auckland Harbour Bridge towards the bays and beaches of Auckland's north coastline.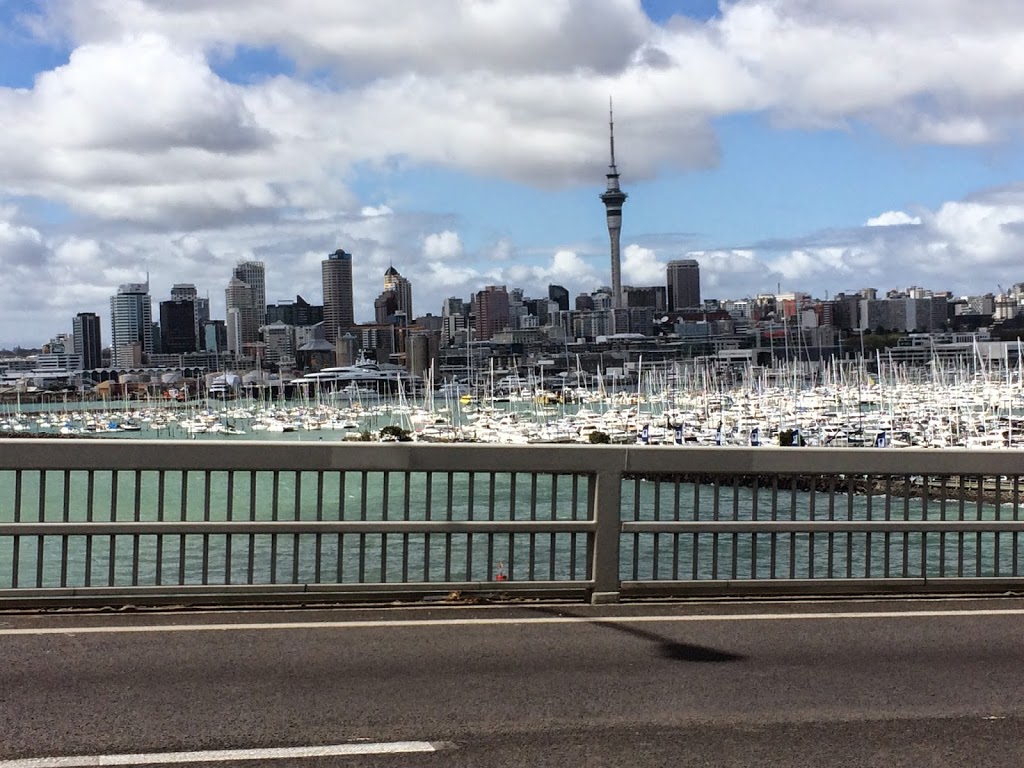 The motorway will soon take you northward, but make your decision about the toll road. The Northern Gateway Toll Road is a 7.5km motorway extension just north of Auckland. Heading north, the toll road begins just before Orewa and ends after the Johnstone Hills near Puhoi. The toll road gives motorists a choice between a more direct route or the scenic State Highway 17 via Orewa. We saved $2.20 as this drive was about the scenery.
Head towards:
Whangarei (168km – 2 hours 30 mins)
Whangarei is a city on the edge of a beautiful harbour. At the quayside town you'll find lovely cafes and restaurants – good lunch stop! Or pick up provisions for a picnic and visit Whangarei Falls where you can park for free (public toilets available) and make use of the pretty picnic area. There is an easy walking track which leads to the waterfalls lookout. It takes 2 minutes to reach the falls lookout and the track is suitable for people of all abilities even in flip flops, or jandals in the local lingo.
An equally easy walking track follows further down to the waterfalls base. It will take just 5 minutes to reach the base then 5 minutes to come back to the car using the loop track. It is worth walking down to the basin of the falls for a few pickies and even a swim. There is a longer circular walk if you want to take it, which is clearly mapped out for you on a sign as you arrive.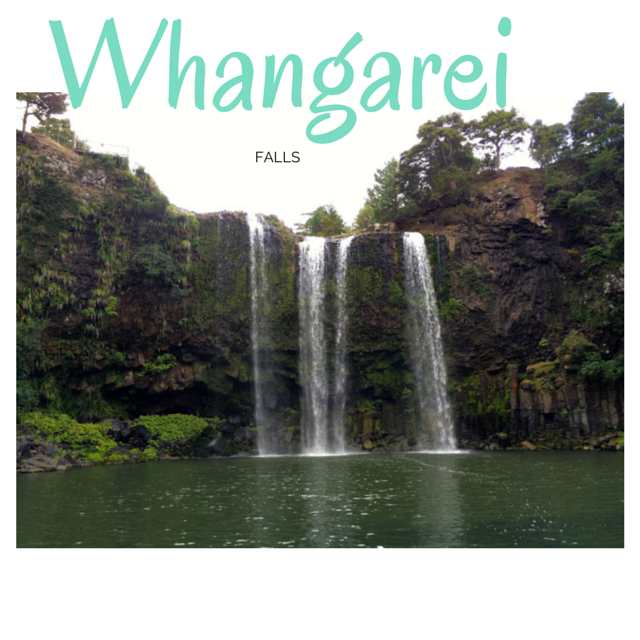 Onwards north:
to Paihia, the Bay of Islands (70km – 1 hour 15 mins)
The resort town of Paihia is a beautiful base for exploring the Bay of Islands.

SLEEPOVER IN PAIHIA
DAY TWO
UP EARLY – you know what, we could repeat this at the beginning of every day so let's just say that it goes without saying from now on… oh yes this is a full on itinerary folks!
Take the swimwear and towels today. Paihia is a pretty town with the usual on offer including a nice beach. You could enjoy your morning here or do as we did and spend the morning in the Bay of Islands. Travel over to Russell Island for very good fish and chips in a restaurant on the waterfront called the Gables. You can go over as a foot passenger on the ferry, which takes about 15 minutes or take your vehicle, which as you can imagine is more expensive but only takes 7 minutes. Visit the i-Site office in the town for excellent advice – we used these offices throughout our travels across the whole of New Zealand. You will see some of the islands as you travel across to Russell Island on the ferry.
We were advised by the i-Site ladies to go over on foot which we did. Maybe we didn't see as much of Russell Island as we could have, but we completed the Flagstaff Hill walk (moderately challenging) ending at Tapeka Point, which provided us with great views and a journey back in history.We rested at the flagstaff/monument,took pictures and wished we had packed more drinks and nibbles! Optional activities on offer: Sailing and Hole in the Rock Cruise Moving on for the afternoon is optional now: We were told that you have not been to the North of the North Island unless you travel to Cape Reinga. That was just a little too far for this travel itinerary planner but we did travel the 82km – 1 hour 15 mins to Coopers Beach in Doubtless Bay where we took in the sandy flat beaches with a tropical feel where vegetation meets beach, maybe the picture will convince you to make the effort?
Circle round from Coopers Beach via Kaitaia and drive South back to Paihia.
Optional activities on offer: Ngawha Spa and Volcanic Thermal Pools. At $5 each it's an absolute bargain and totally brilliant. NB the showers afterwards are rubbish so you will be a bit smelly until you get back to Paihia… phew!

ANOTHER SLEEPOVER IN PAIHIA
DAY THREE
Paihia to Tauranga (428km – 5 hours 15 mins)
Yup it is time to head south again and today is about trucking off the kms. Get your driving head in gear and travel south, back through Auckland (hello again) with the Waikato River accompanying you for much of your journey through the green countryside.
Optional activities on offer: Detour to Coromandel Peninsula for kayaking, diving and many scenic highlights but it will be a long day… be warned 🙂

SLEEPOVER IN TAURANGA
DAY FOUR
Tauranga and Rotorua
Tauranga is very pretty so spend the morning here and enjoy a lunch on the beach front… hmmmm lovely. Take the trek up Mount Manganui situated at the very end of Tauranga's peninsula overlooking the harbour. The track up the mount is suitable for most abilities albeit a little steep at points, but trust us, it was a wonderful climb. View points and benches accompany you all of the way up to the top and WOW!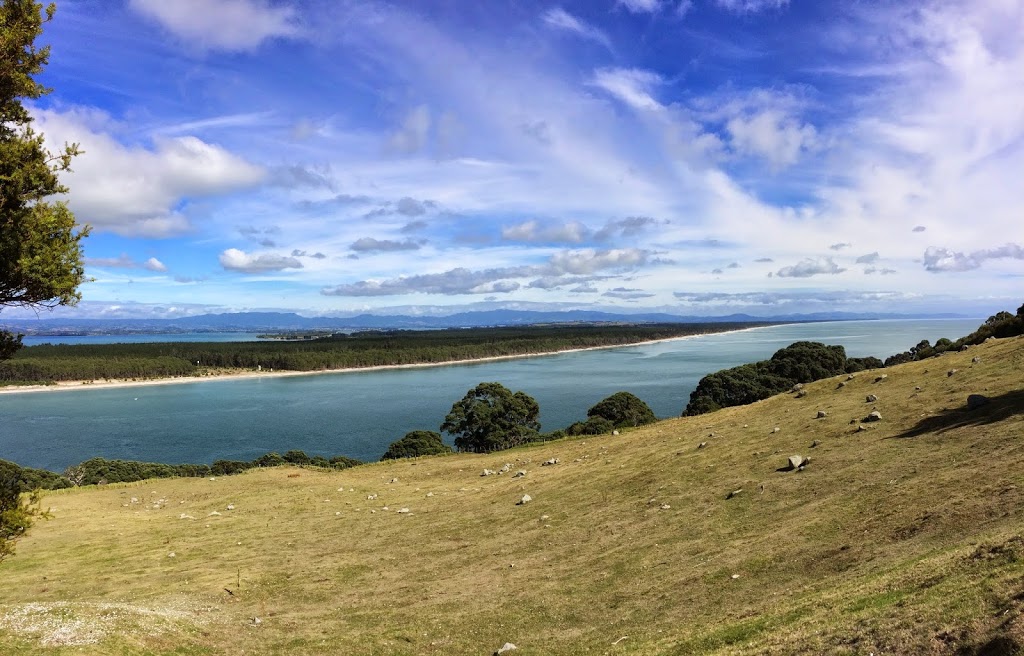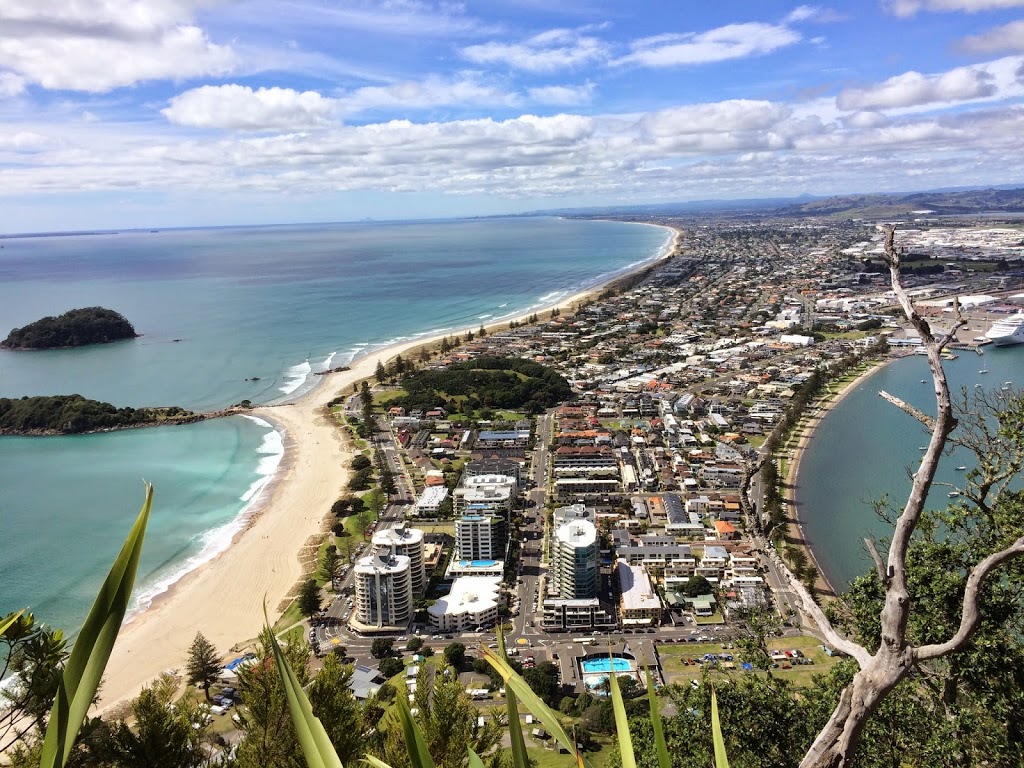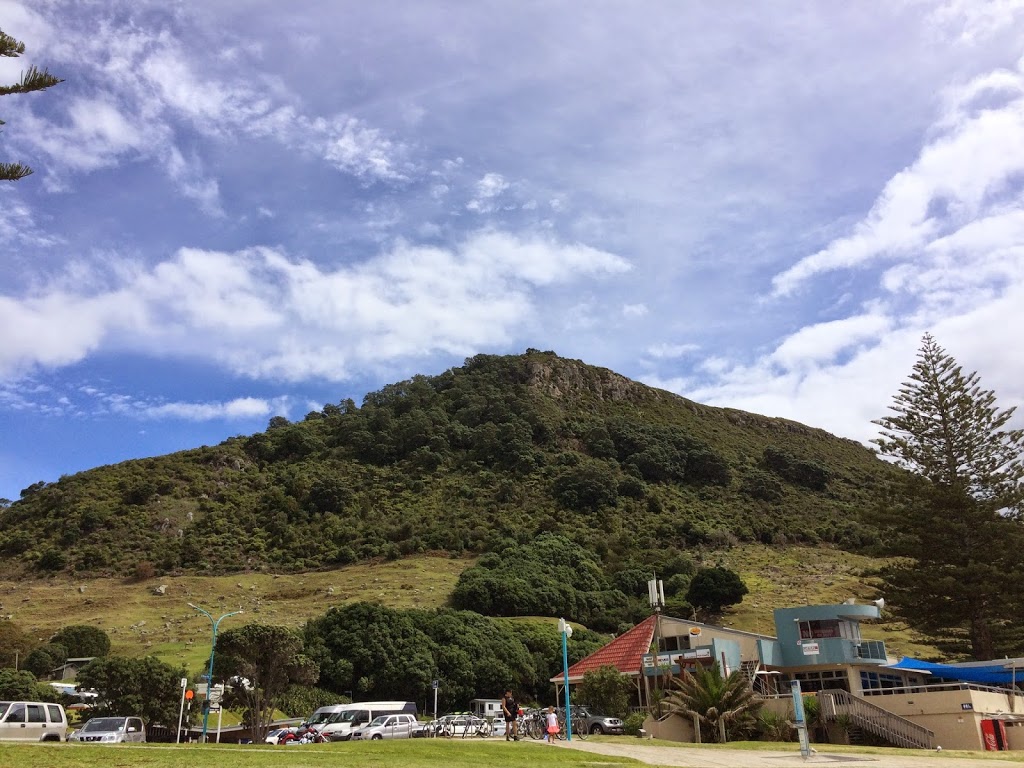 After the downward climb and lunch on that beautiful beach travel:
onto Rotorua (65Km – 1 hour)
So if it's excitement you crave, you can challenge your spirit in Rotorua with:
Optional activities on offer:  sky-diving, jet boating, luging and zorbing or combos.
We chose the Skyline Rotorua Gondola, Restaurant and Luge… yes there was definitely some adrenalin-charged activity going on when tackling the beginners, intermediate and expert Luge tracks woop woop! The gondola afforded a scenic view of Rotorua, the Luge uncovered our zest for fun and the cafe provided a well-deserved ice cream and cup of tea after all of that excitement.

SLEEPOVER IN ROTORUA
DAY FIVE
Rotorua is on the Pacific Ring of Fire, so volcanic activity is part of the city's past and present.
Rotorua to Waimangu (25Km – 30 mins)
We visited Waimangu Volcanic Valley and learned how the world began. Incredible Waimangu is the world's youngest geothermal system and a must see for travellers of all ages and fitness levels – the best education available! Created in 1886 as the result of a massive volcanic eruption, Waimangu offers a choice of easy self-guided walks through a natural environment of volcanic craters and awesome geothermal activity. Frying Pan Lake is the world's largest hot water spring; stunning Inferno Crater will take your breath away with the beauty of its turquoise blue lake.
Optional activities on offer: You can witness the spirit of Maori culture, with authentic village and performance experiences. Explore WaioTapu Wonderland . The Lady Knox Geyser which erupts daily at 10.15am. Waikite Valley Thermal Pools provides the opportunity to relax in the natural geothermal waters from the Te Manaroa Spring.
We didn't pay to go into WaioTapu but there are mud pools (free to visit) on the road into WaioTapu which were definitely worth the slight detour.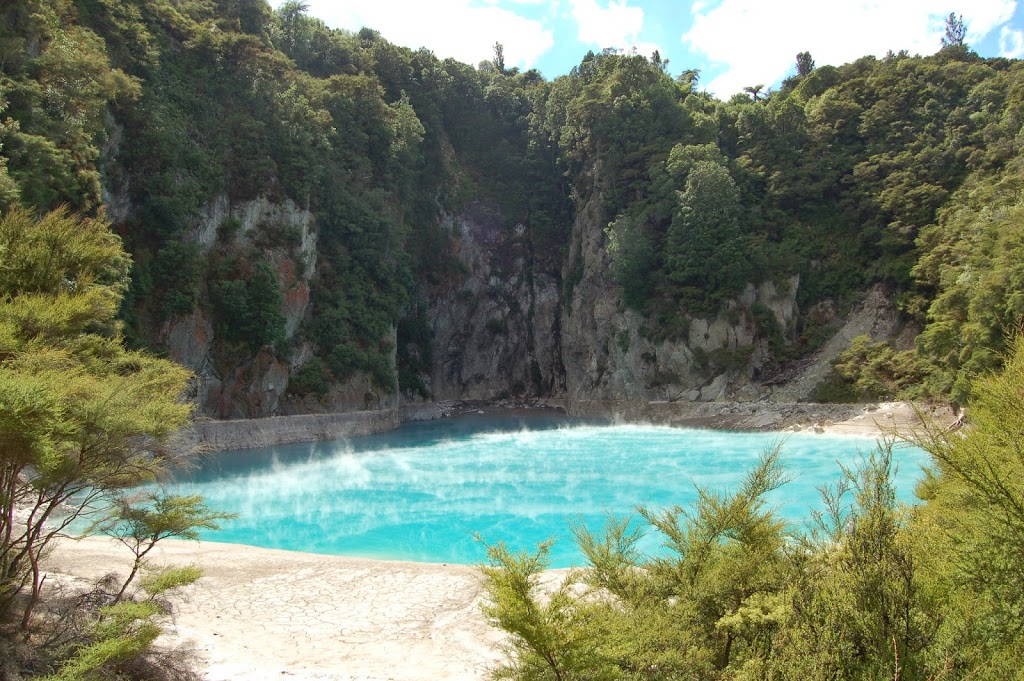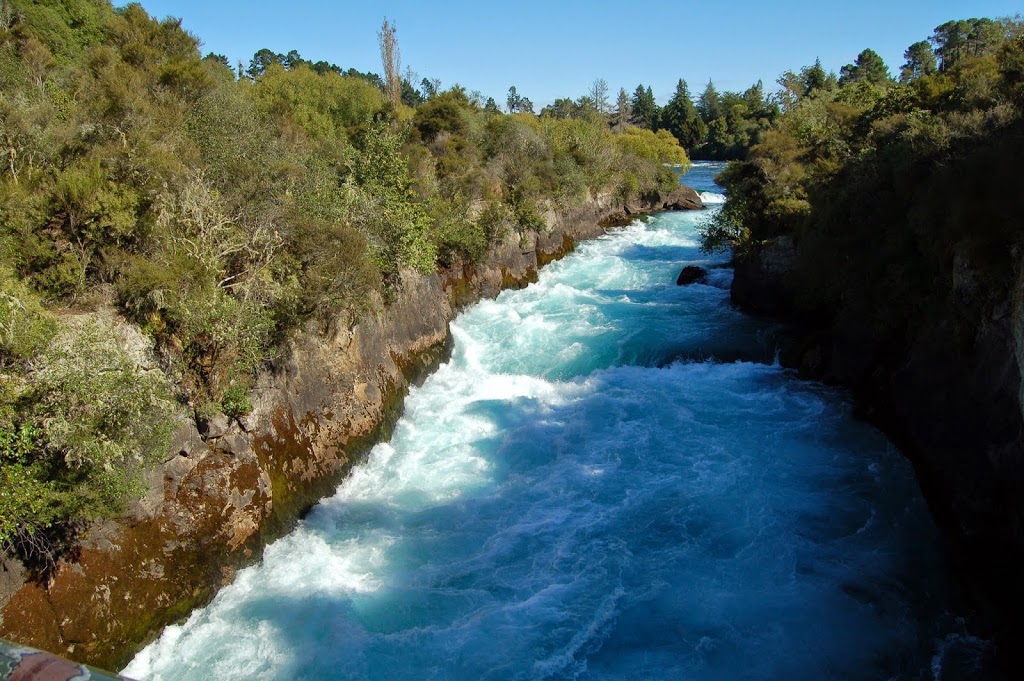 Waimangu to Lake Taupo (70Km – 45 mins)
Jump on State Highway 5, running concurrently with the Thermal Explorer Highway which is the main north-south route past Rotorua. Stop at Huka Falls on route, a massive swirl of rapids and easily viewed from a bridge and tracks very close to the falls.
The resort town of Taupo sits on the edge of New Zealand's largest lake, Lake Taupo. You'll find everything a weary traveller could wish for, including an excellent choice of restaurants. Most accommodation establishments make good use of the underground thermal activity to provide hot spas for relaxation. It would be very easy to stay here for a few days and just breathe in and kick back. A truly stunning lake, try your hand at launching a golf ball onto an island in the lake for a hole in one!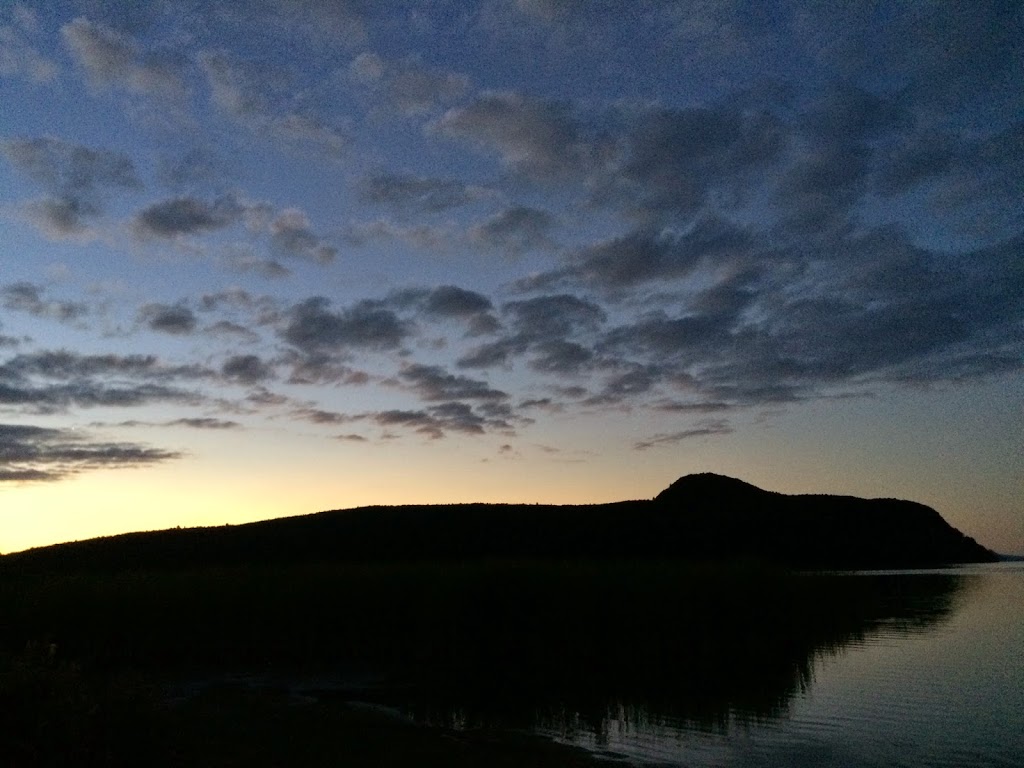 SLEEPOVER IN LAKE TAUPO
DAY SIX
Taupo to Wellington (373 km – 4 hours 30 mins)
Optional activities on offer: take the morning to tour Lake Taupo.
For us it was the decision to move on in the morning. The best entertainment on the road from Taupo to Wellington is the fantastic scenery. There's a bit of everything – rugged hills, beautiful valleys, gentle plains and huge vistas. You will drive right past Mount Ruapehu:
Optional detour as you drive south: have a stop off in Napier. Drop down to a secluded bay called Pukerua and inhale some sea air before heading into the hustle and bustle of the capital
As New Zealand's capital, Wellington is rich in political history and snuggles close to the water dividing the North Island from the South Island. Take the tram around the city and visit the tripod statue (in honour of Lord of the Rings) where there is a nice Italian restaurant very close by – great pizza! Alternatively, take the vintage cable car into the hills for views above the city and harbour.

SLEEPOVER IN WELLINGTON
DAY SEVEN
Wellington to Picton and onto Abel Tasman National Park (174 km – 3 hours 15 mins)
OK, so it is time to cross over to the South Island and there is only one way to do this – take the Interislander Ferry from Wellington to Picton. More than a ferry journey from A to B, this is a 92km cruise which takes 3 hours. Add on the 90 minutes that you need to arrive before ferry departure and this journey swallows up a fair amount of your day. Disembarking is not the fastest process either, so we would recommend a morning ferry departure time! The passage across the Cook Strait and through the Marlborough Sound is one of the most scenic ferry trips in the world. Highlights along the way include Cook's Lookout and the beautiful coves of the sounds and views up on deck are a must see, make sure you have your camera! This is not just a ferry crossing, it is a memorable part of your travels.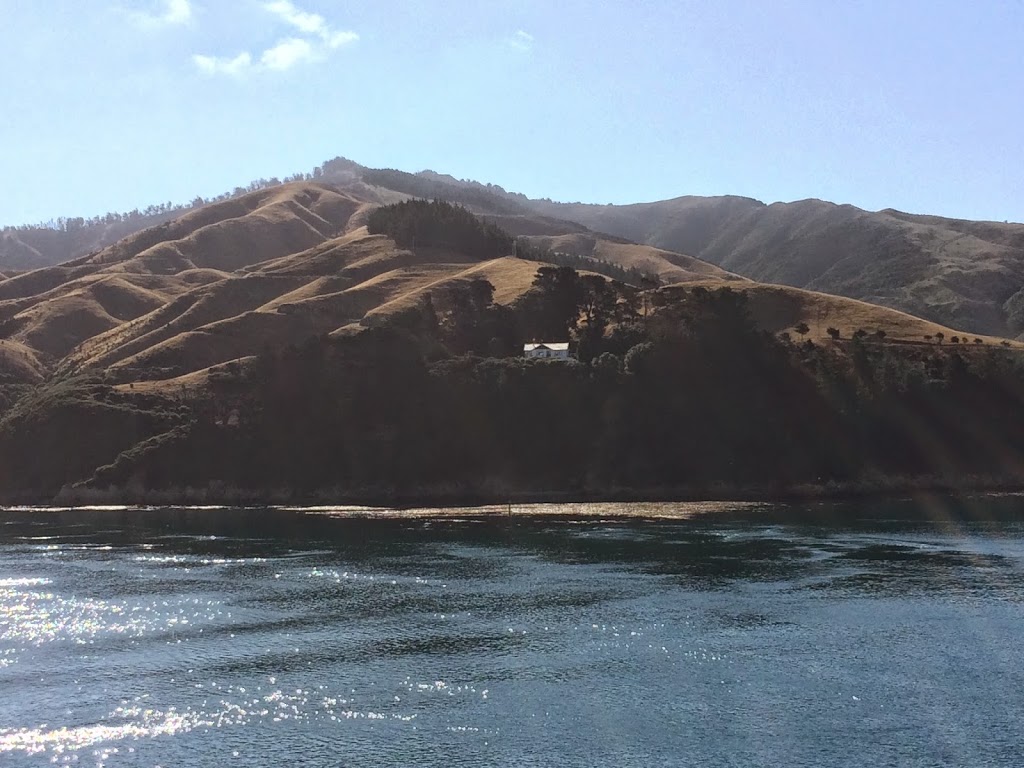 The picturesque seaside town of Picton is the gateway to the marine forest and island attractions of the Marlborough Sound. Take time to have some lunch here, a mooch around and then onward to
 Abel Tasman National Park.

SLEEPOVER IN ABEL TASMAN
DAY EIGHT
Abel Tasman National Park to Punakaiki (287 km – 4 hours)
We know we said that we wouldn't say this again but get up early! There is a good reason for this travellers – get to a kayak rental place, safety briefing done and out on the water for a spectacular kayak along the secluded coves of Abel Tasman National Park, well-known for its stunning white sand beaches. Circumvent Adele Island with some tanning and exercise thrown in for good measure. And what better way to finish but with a wood fired pizza at the Park Cafe, Harvey Road, Marahau, it was super. Top tip is to book the kayaks in advance so that they are expecting you and you don't miss the boat!
Optional activities on offer: explore Abel Tasman National Park by following the various walks throughout the park. Walk (guided or independent) along a coastline track to one of the world's most scenic golden sand beaches. The walk from Anchorage to Marahau is approx 12.4km (4 hours) but there are a plethora of shorter walks to choose from as well. Sailing is also available in the Abel Tasman.
We would love to say that you could kick back and have a beer or 2 at the Park Cafe, but oh no… onward to Punakaiki. It's a tough drive at the end of a tiring (but awesome day), with some hairpin bends to tackle, but the latter part of the journey along the coastline is beautiful and will keep you going towards a well-earned nights rest.

SLEEPOVER IN PUNAKAIKI
DAY NINE
Punakaiki to Franz Josef (215 km – 3 hours)
Punakaiki is on the west coast of the Paparoa National Park. Trek (easy walking) the famous Punakaiki 'Pancake Rocks' walk and if you can make it there at high tide you will see spectacular blow holes as well. A leisurely walk that guides you around the formations with informative signs, overlooking the sea with truly beautiful views to both sides. Here at the Pancake Rocks you are surrounded by the most amazing coastal beauty nature has to offer.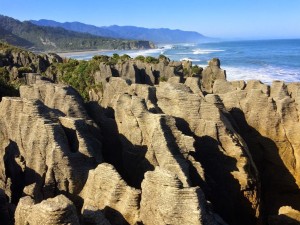 Optional activities on offer: Opt to kayak the river into the Paparoa National Park or stick to the local trails for some day hikes.
Time to get on the road south towards Franz Josef, but don't pass by the 33 km left turn to Hokitika Gorge. You may wonder if it is worth coming off the main road – yes it is! A beautiful picture post card blue water even on a grey day and an awesome swing bridge and treetop walk. Make the effort to walk down to the waters edge and dip your toes, it's waters are freezing but stunning and very refreshing on a hot day. Beware, wear the mosquito/sand-fly repellent.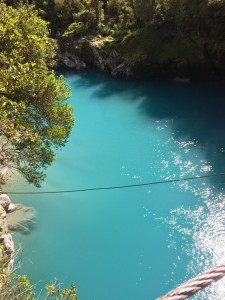 SLEEPOVER IN FRANZ JOSEF
DAY TEN
Franz Josef to Lake Wanaka ( 271 km – 3 hours 20 mins)
Drive to the foot of the Franz Josef Glacier, park for free and then walk as far as you can go to the barrier beneath the glacier which affords a good view of the retreating ice.
Optional activities on offer: Helicopter flight and ice cavern guided walk
Travel to the picturesque Lake Matheson. When the weather is right you can get a great photo of the Southern Alps reflected in the lake and a view of Mount Cook. Enjoy waterfalls and river scenery as you leave the coast of Frans Josef and climb up the Haast river valley to the Haast Pass and onto the town of Lake Wanaka via Lake Hawea. There are many places to stop and take photographs of this unsurpassable scenery. When you arrive in Wanaka head for the best burger joint in the world…. trust us!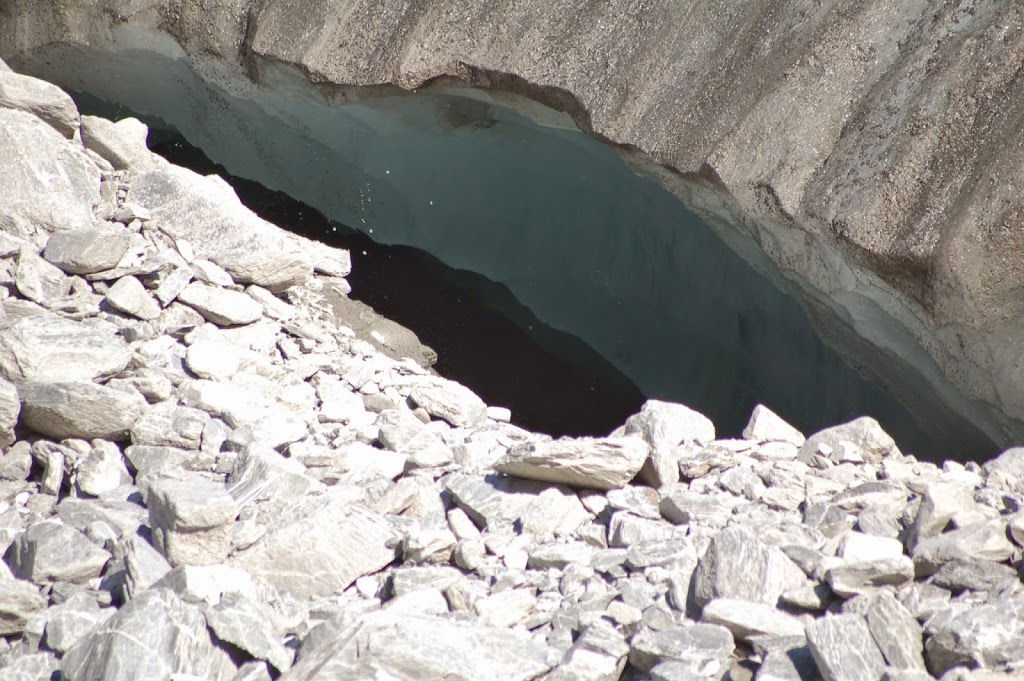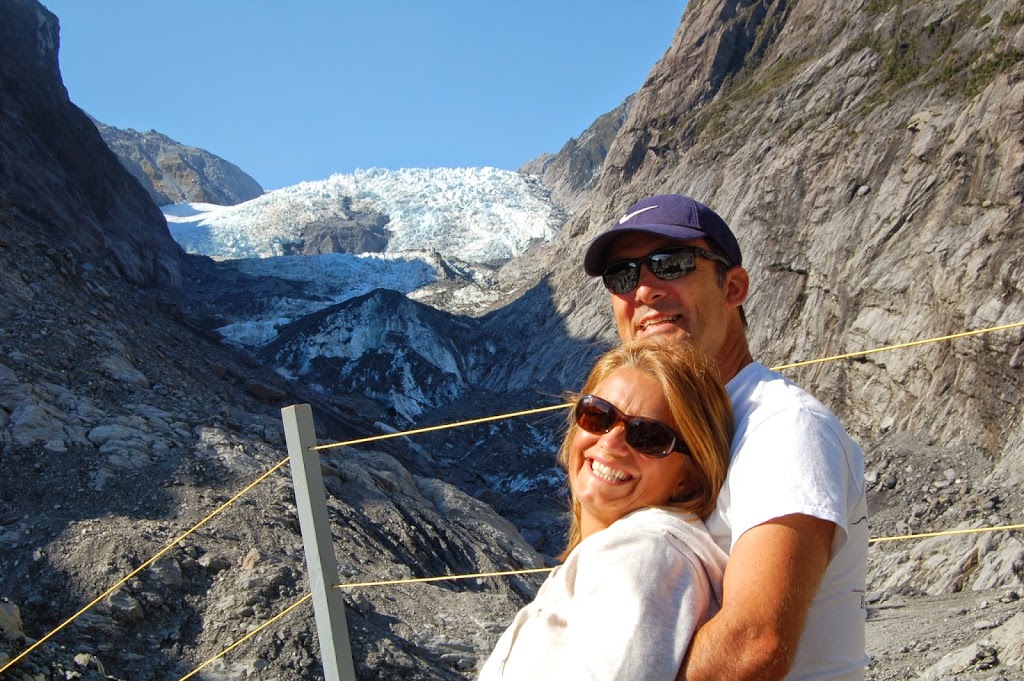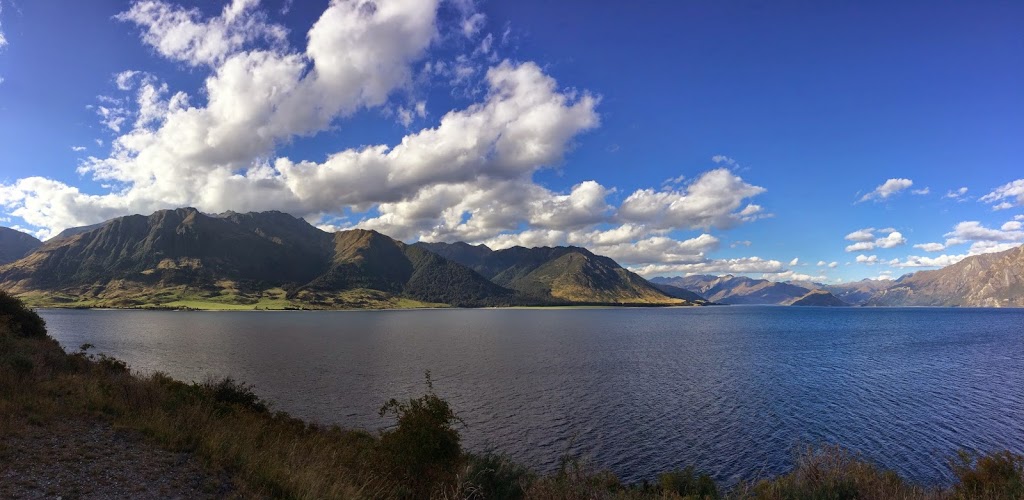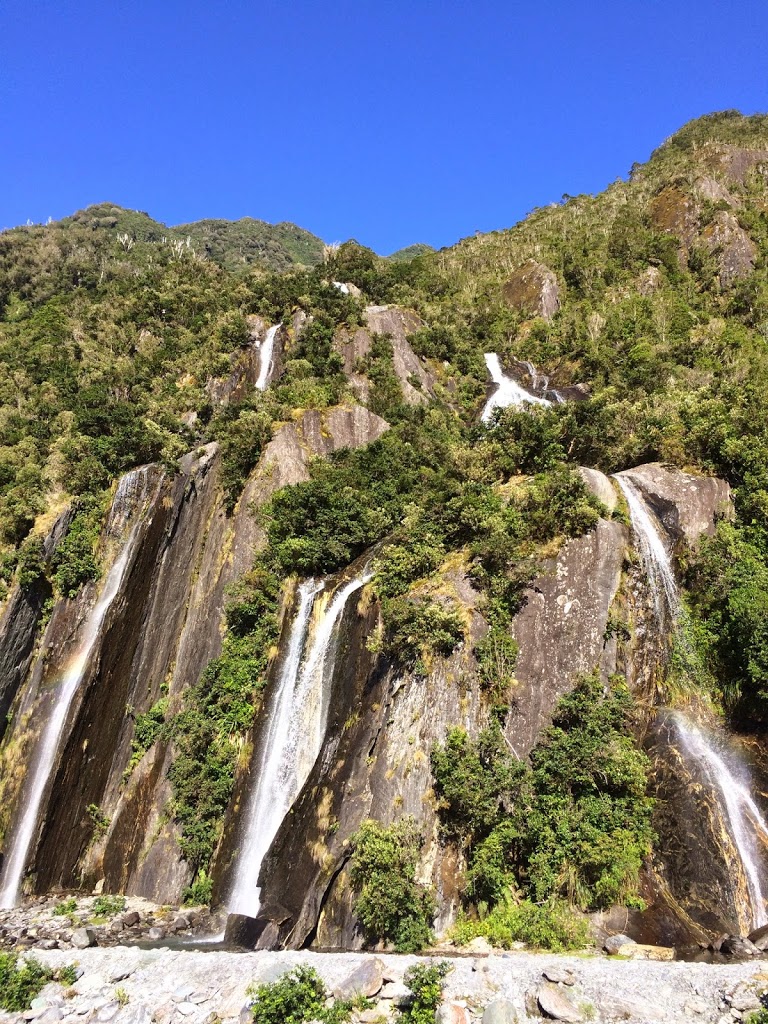 SLEEPOVER IN WANAKA
DAY ELEVEN
Wanaka to Queenstown (209 km – 2 hours 43 mins)
The road snakes through the Aspiring National Park and the vegetation becomes sparser as you travel inland. Spend the afternoon in Queenstown situated by Lake Wakatipu. Take a walk around the park and partake in frisbee golf.  The alpine resort of Queenstown is exciting, sophisticated and fantastically scenic.
Optional activities on offer: Ride the skyline gondala/luge, bungy, jet boating, horse trekking, rafting and river surfing. It's also a destination for luxury experiences – gourmet food and wine, spa treatments and leisurely games of golf. For a more sedentary afternoon go to The Winery in the town centre and Reading cinema.
N.B. It's worth the 20 minute detour to spend the night in Arrowtown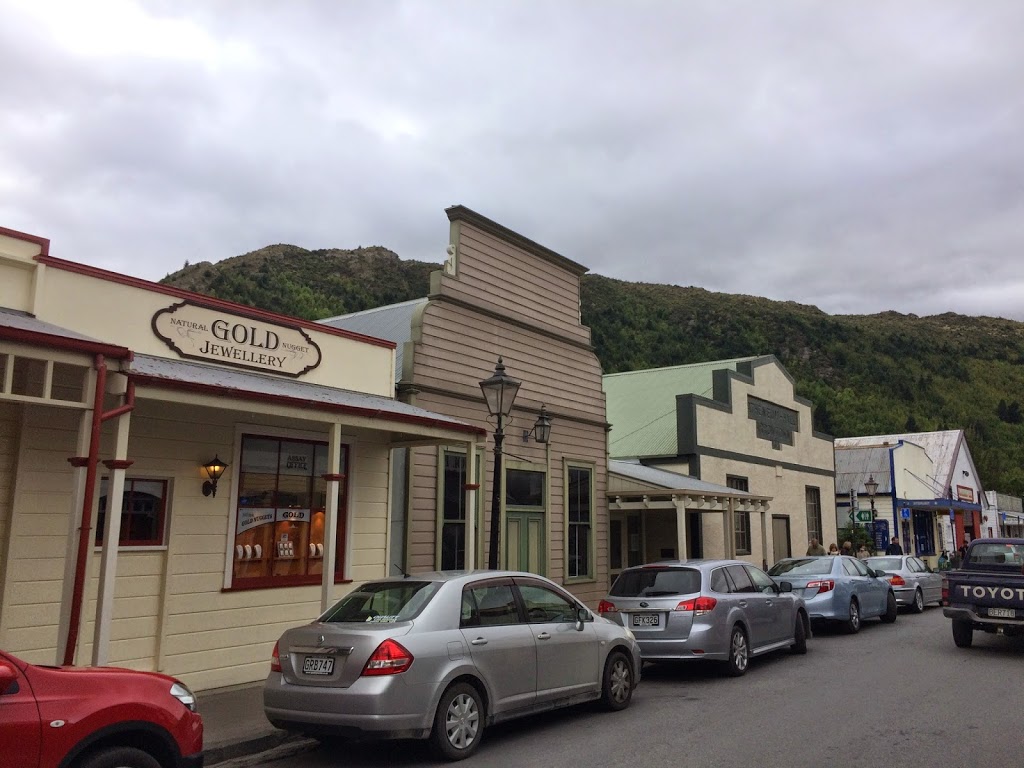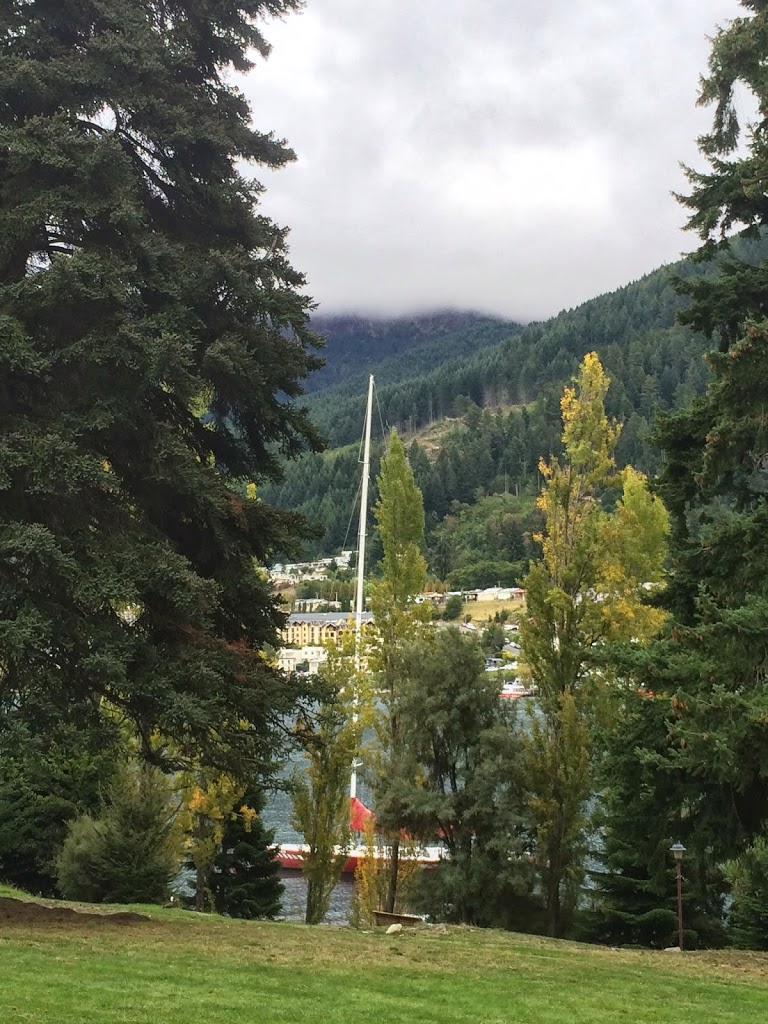 SLEEPOVER IN ARROWTOWN
DAY TWELVE
Arrowtown to Te Anau (174 km – 2 hours )
Spend the morning in Arrowtown with a 'set-you-up' breakfast followed by a challenging circular trek up Sawpit Gully.
High country landscapes are features of the road to Te Anau. The first part of your drive clings scenically to the edge of Lake Wakatipu nestled beside one of New Zealand's largest lakes and surrounded by magnificent scenery, Te Anau is the one true gateway to the Fiordland National Park. Stay in Te Anau for the afternoon and evening.
Optional activities on offer: Te Anau Glowworm caves, stargazing.

SLEEPOVER IN TE ANAU
DAY THIRTEEN
Day trip from Te Anau to Milford Sound (118 km – 1 hour 46 mins) and then onto Queenstown (287 km – 3 hours 51 mins)
Busy day with much driving. Make sure you fully fuel up at Te Anau. The road to Milford is one of New Zealand's most beautiful drives. The journey starts with relatively mild farmland, then into beech forest near the entrance to the Fiordland National Park. The rough hewn, remarkable Homer Tunnel brings you into Milford Sound, an amazing 22km-long fiord dominated by Mitre Peak. A cruise on Milford Sound is an essential component of your time in Fiordland. We took the mid-morning cruise time (about 11:15am) leaving time for lunch and journey onto Queenstown.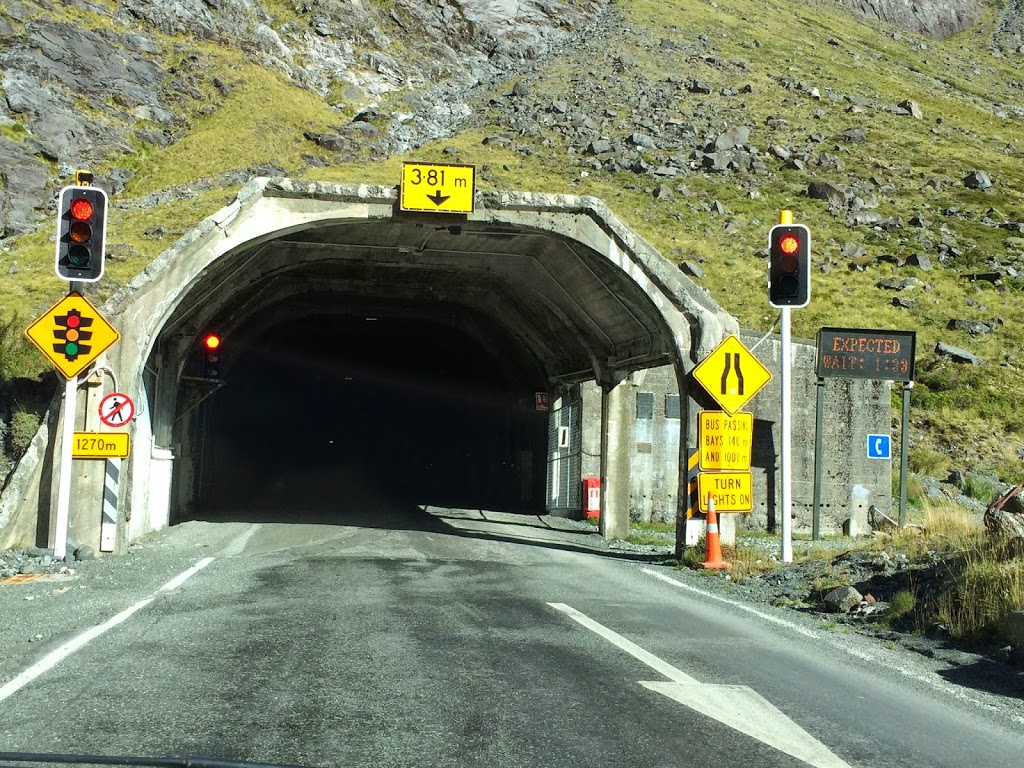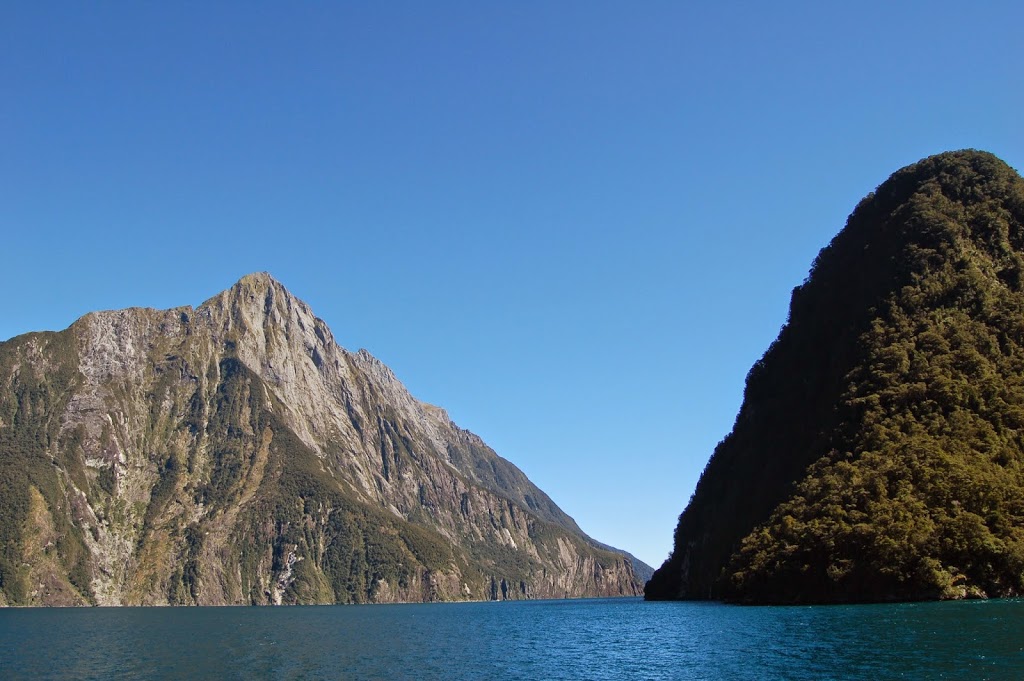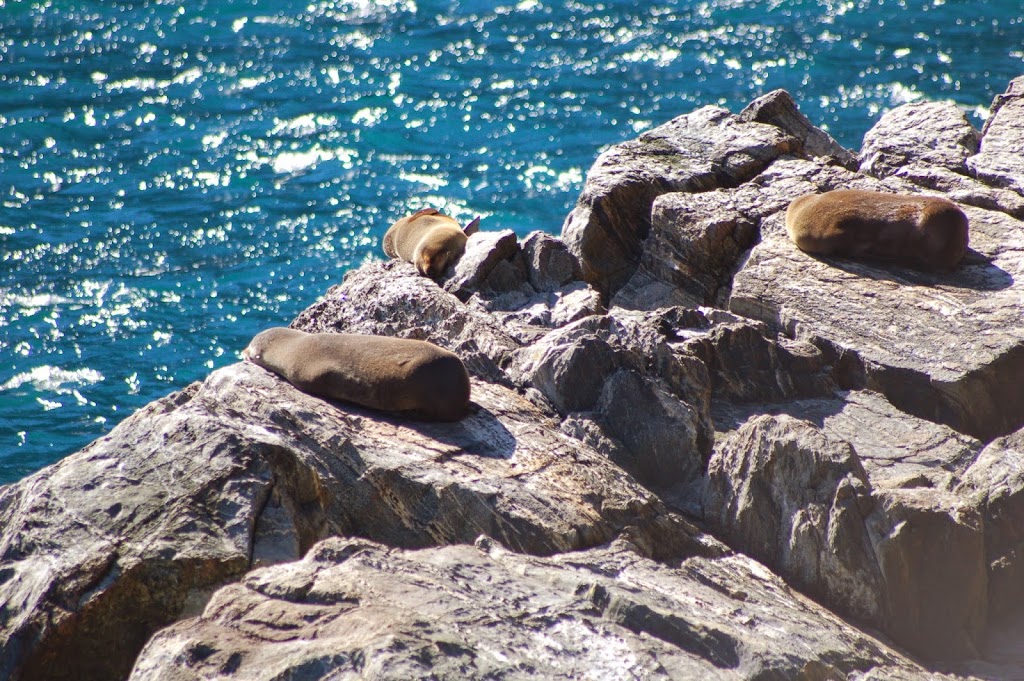 Optional activities on offer: Look for the Avenue of the Disappearing Mountain and the Mirror Lakes which are on the way to Milford Sound. Park up and walk along the boardwalk to see the Mirror Lakes. Take a longer cruise out to Doubtful Sound via Milford Sound. The underwater observatory is an option with most cruises or kayak the crystal clear waters.

SLEEPOVER IN QUEENSTOWN
DAY FOURTEEN
Queenstown to Twizel (198 km – 2 hours 22 mins)
A.J Hackett Bungy, Gibbston (near Queenstown) is on route to Twizel where you can stop for a coffee or for the more adventurous, a jump into oblivion! As you approach Twizel stop at the calming blue waters of Lake Ruataniwha and take a little time to watch the world go by. Twizel is the perfect base to visit Mount Cook the next day. It is a pretty area with some tranquil walks alongside little rivers.

SLEEPOVER IN TWIZEL
DAY FIFTEEN
Twizel via Mount Cook to Lake Tekapo (76 km – 1 hour 10 mins )
This drive takes you up the Tasman Valley past beautiful Lake Pukaki. The opaque turquoise colour of this lake and others in the area is caused by fine, glacier-ground rock particles held in suspension.  Visit New Zealand's longest glacier, the Tasman and then trek Hooker Valley Walk for fantastic views of Mount Cook. At 3754 metres, New Zealand's highest mountain, Aoraki Mount Cook is dazzling, making up a small part of the famous Southern Alps.
Optional activities on offer: You can enjoy 4WD safaris, boating on the glacier lakes, horse treks, fishing, scenic flights with snow landings and numerous walks and hikes.
Leave and drive to Lake Tekapo for a pre-booked nightime activity: Earth and Sky Mount John Observatory.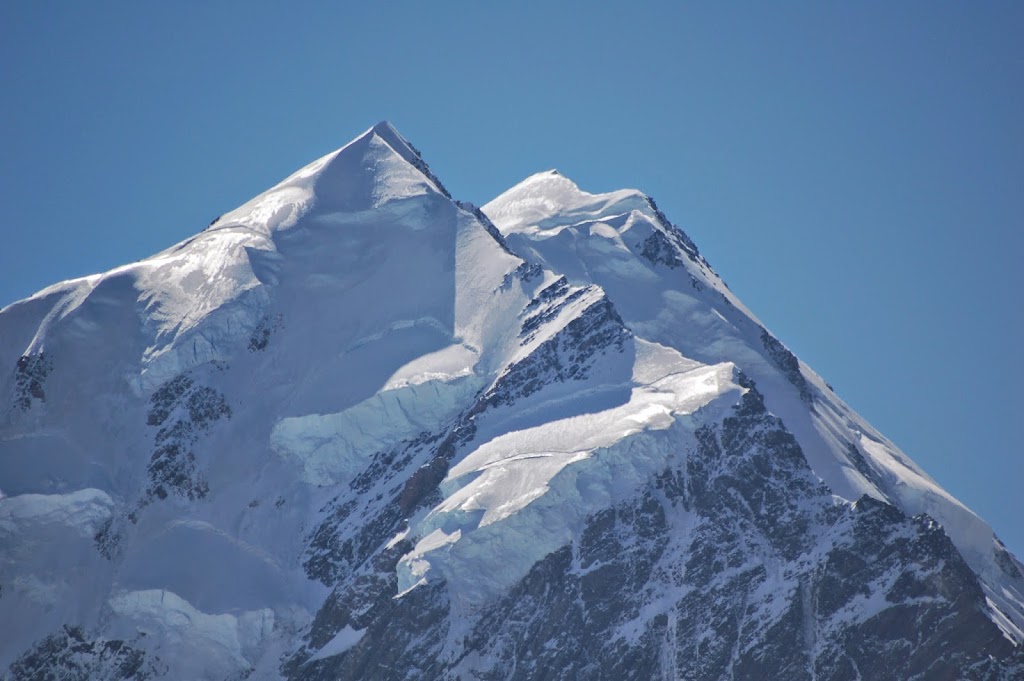 SLEEPOVER IN LAKE TEKAPO
DAY SIXTEEN
Lake Tekapo to Christchurch (225 km – 2 hours 50 mins )
Optional activities: you may like to visit the Church of the Good Shepherd and the sheepdog statue which, are both great photo opportunities. Water activities on the lake.
In the morning return  (if it's clear) to Mount John Observatory (free) for a morning coffee and beautiful views over the lakes and mountains. The scenic route to Christchurch leads you out of the Mackenzie Country and onto the farms and fields of the Canterbury Plains. The South Island's largest city, Christchurch is an entertaining mixture of refined lifestyle and cultural excitement. Visit heritage sites, museums and art galleries, and enjoy the highly developed restaurant scene. Stretch the legs with a short walk through Hagley park to the downtown district.

SLEEPOVER IN CHRISTCHURCH
DAY SEVENTEEN
Christchurch to Kaikoura (181 km – 2 hours 24 mins)
From Christchurch head north along the coastline to Kaikoura for some lunch before heading out to sea for a spot of whale watching. The views are breathtaking in this small town where the mountains meet the ocean. The just off shore deep water Hikurangi Trench brings an abundance of marine life very close to the shoreline. A good spot for some afternoon beach time.
Optional activities on offer: An afternoon can be spent swimming with dolphins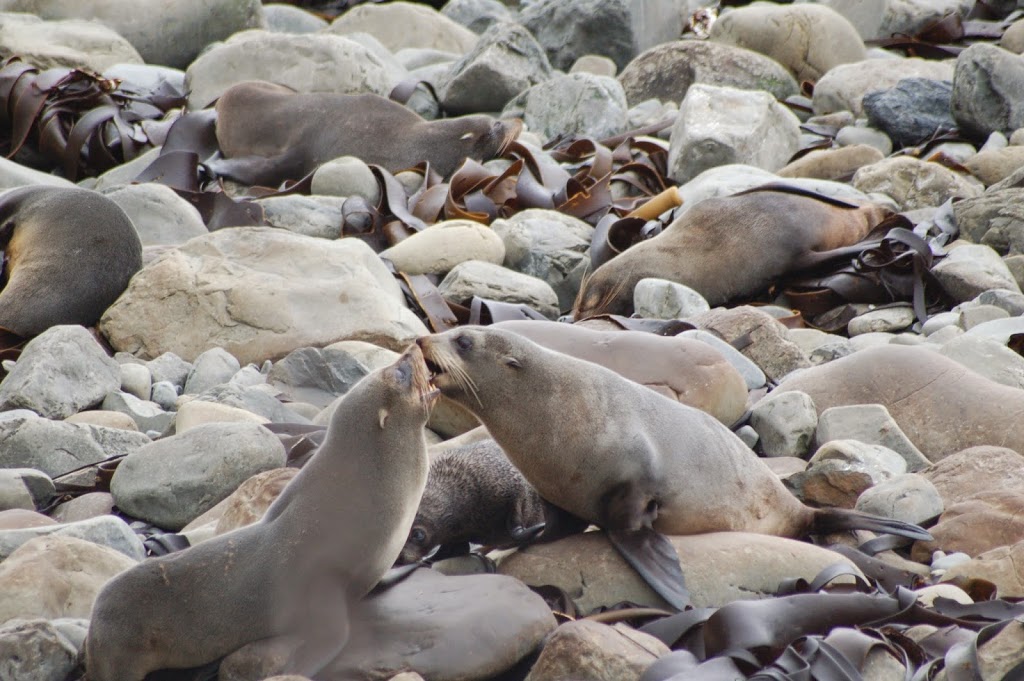 SLEEPOVER IN KAIKOURA
DAY EIGHTEEN
Kaikoura to Picton (156 km – 2 hours ) and then cross over to the North Island
After leaving Kaikoura take in Ohau point on route visiting a colony of Southern Fur seals. You can get up close and personal with the seals – literally all for the grand price of $0. If you are lucky you might see a few baby ones too. Lunch stop in Blenheim and onto Picton to catch the InterIslander Cruise back to the North Island in the afternoon.

SLEEPOVER IN WELLINGTON
DAY NINETEEN
Wellington to Tongariro National Park (287 km – 3 hours 35 mins )
Heading back now towards Auckland taking a different route along the western edge of Tongariro National Park, where you will be overlooked by Mount Ngauruhoe (Mt Doom) and Mount Ruapehu. The latter offers a chair lift to a mountain cafe with views and challenging walks requiring the appropriate mountain walking gear. Stop in the iSite in Whakapapa village for advice before following in the footsteps of Frodo, Sam and Gollum from Lord Of The Rings.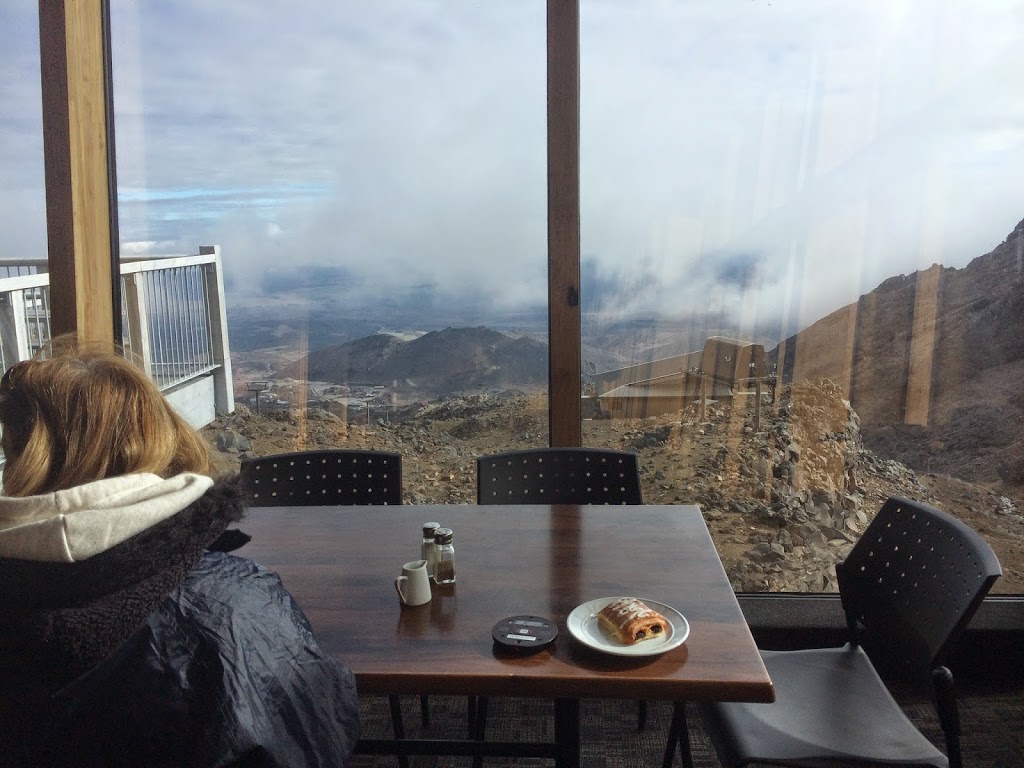 SLEEPOVER IN WHAKAPAPA
DAY TWENTY
Whakapapa to Pukekohe (300 km – 3 hours 42 mins)
Just south of Auckland is the picturesque coastal town of Pukekohe.  Arrive at your chosen destination and take in some outlet shopping or visit the coast for one last dip in the Manukau Harbour. We also recommend Poco Loco tapas bar for an excellent meal and a top glass of wine in Pukekohe,
Optional activities on offer:  En route: Waitomo Gloworm Caves and Hamilton Gardens.

SLEEPOVER IN PUKEKOHE
DAY TWENTY ONE
Pukekohe to Auckland CBD (51 km – 41 mins)
Embrace the delights of Auckland and all it has to offer like fine dining, the marina, the Skytower and the architecture of this cosmopolitan city. Don't get carried away and forget to return your hire vehicle.

SLEEPOVER IN AUCKLAND
HOMEWARD BOUND
OTHER TOP TIPS
Here are some top tips to set you up for your travels before you leave home, at the airport and on your first day in New Zealand:
Before you leave home: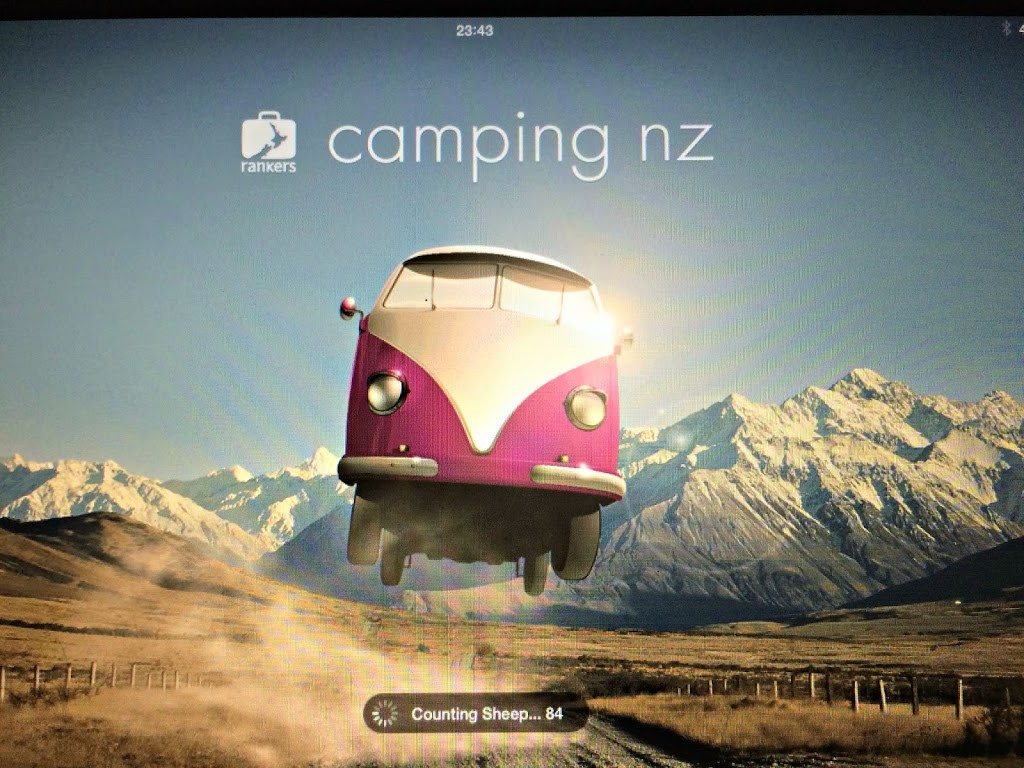 Maps –
OK we are now going to tell you about an ABSOLUTE MUST application purchase for your smart phone or ipad/tablet. Visit Rankers.co.nz ltd to take a look and hopefully purchase it if we can convince you? This app is a maps and camping database that's approved by every council representative in NZ. If it shows on the app, you're allowed to stay, so you can relax and enjoy your travels. Camping NZ features Offline Maps, so you can find your way around the whole of New Zealand. However, the Offline Maps are detailed files that take time to download. Use a Wi-Fi connection at home before you travel and download them all overnight. You will be rewarded! Even if you are not camping it is an excellent maps database. If you are not interested in this type of app then purchase paper versions, there will be many occasions when trusty 3G is just not bloody trusty, just when you really need it!
Before you leave Auckland International Airport:
Eat –
Don't run out of energy before you even get going!
Mobile phone –
Buy a local SIM card for your phone and top it up – look for the deals, airside duty free at the airport is good. Don't just think about getting through passport control and customs, stop for a moment and sort it out because once through there are often queues and it's just that little bit more expensive
Your day of arrival –
Depending upon your time of arrival, pitch up at an airport hotel, get your bearings and sort out the following:
Essentials –
Get to a supermarket, Countdown is good, pick up a tourist discount card (for savings on groceries) and stock up on some essentials no matter what your mode of transport. You know, bottles of water and soft drink, tissues, face/ hand wipes etc…
Mints
and sweets for the front of the vehicle – you know you want to!
Insect repellent –
An absolute MUST HAVE!
Suntan lotion –
Well unless it's winter
A multi-function charger –
Lead that plugs into the cigarette lighter while driving or a USB cable if your vehicle has the connection
Coins –
One and two dollar coins in the front compartment of your vehicle for all sorts of reasons
Camera –
Keep the camera charged and in the front with you… the beauty of travelling on a daily basis is seeing a sight, stopping to take it in, record it on the phone/camera for posterity
Don't forget to have a great time,
Love Mike and Michelle
Summary
Article Name
Awesome 3 Week New Zealand Itinerary Planner
Description
You can both islands in three weeks but you may need a little Red Bull to keep you going!
Author